Found just behind the shoulder blade, this is the cut for those who like a nice bit o...
The muscle which sits underneath the sirloin doesn't have much of a purpose, which is...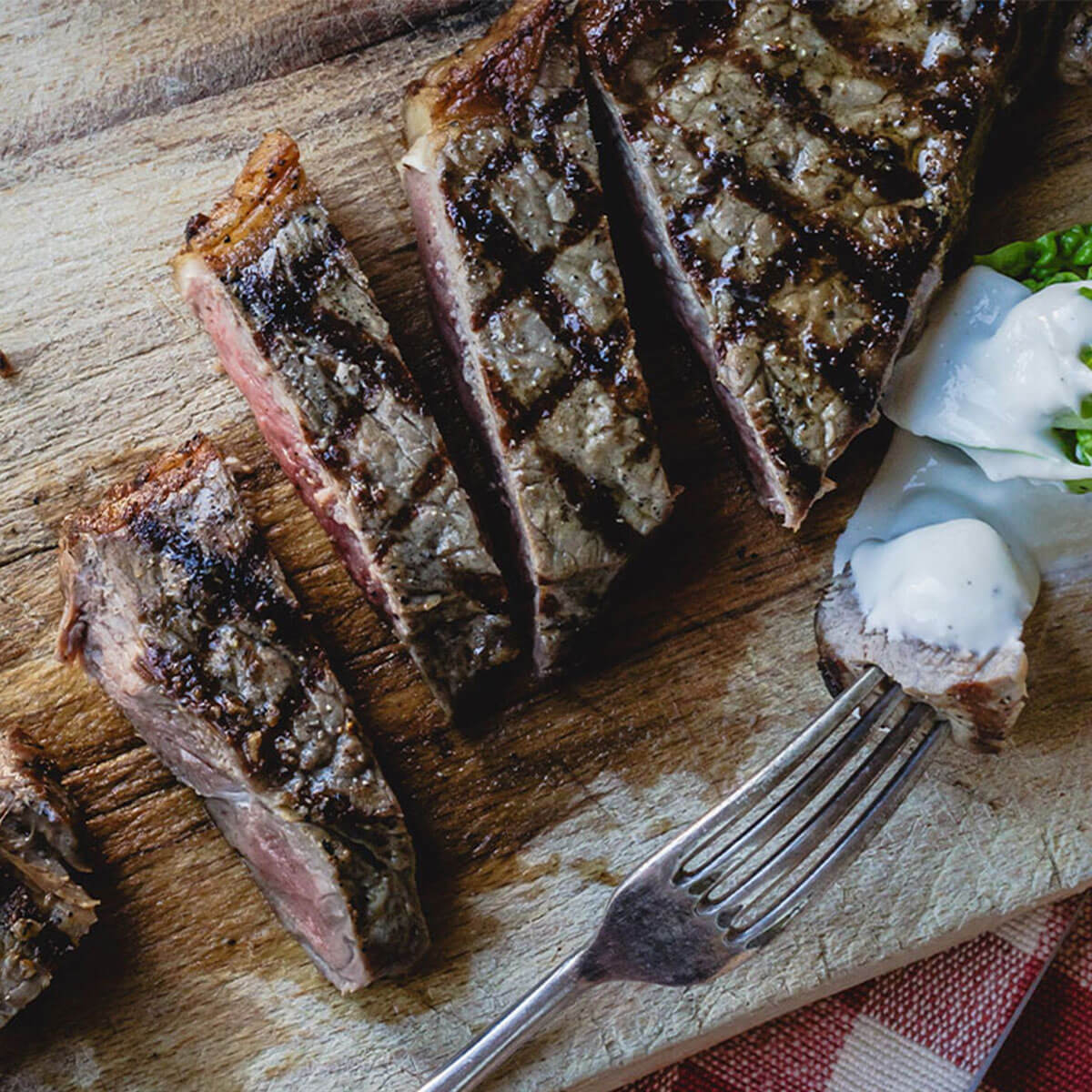 One of the most delightful steaks. This has a layer of fat running around the eye of ...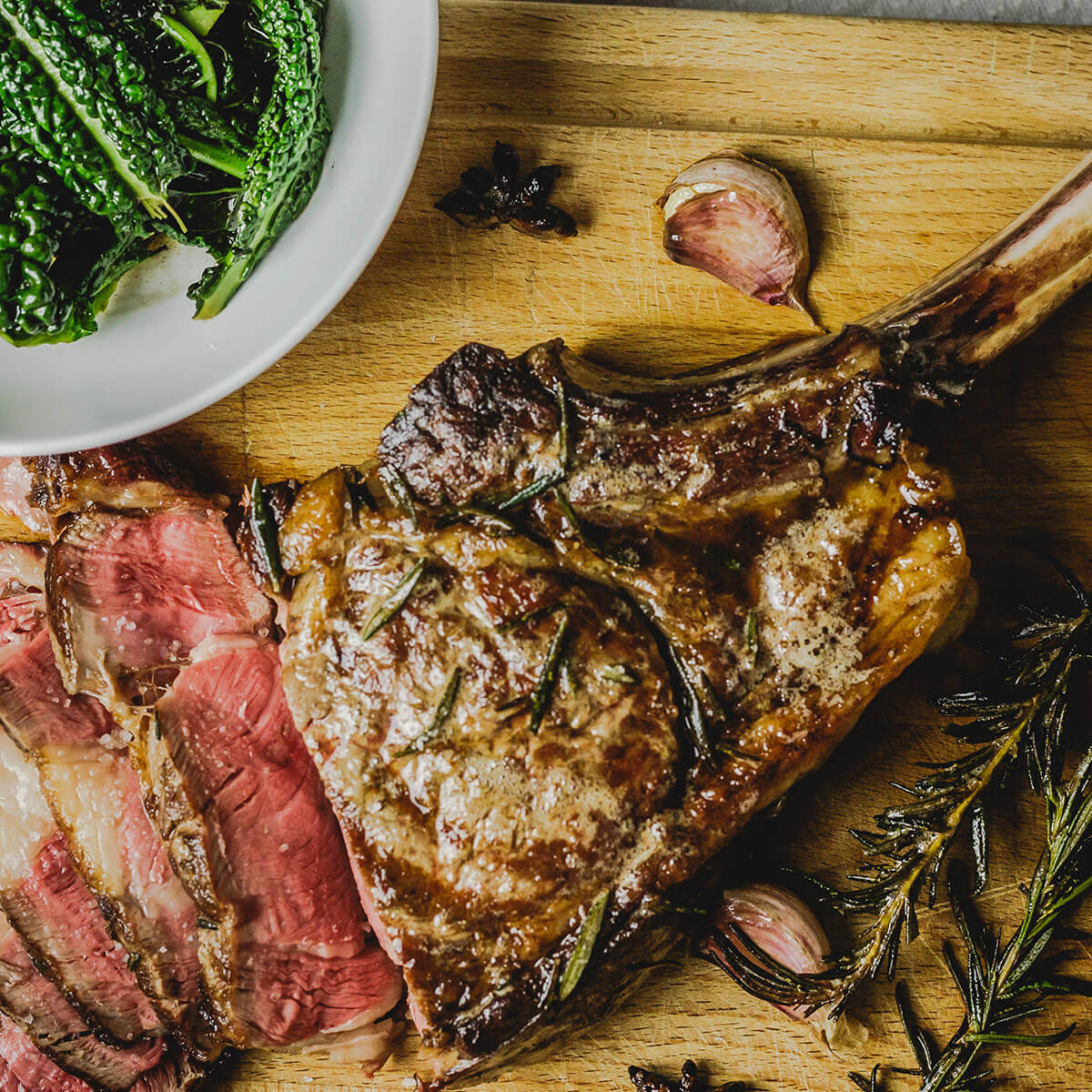 Our 40 day hung and dry aged Tomahawk Steak is an on-the-bone rib steak, cut from the...
This 40 day hung and dry aged steak sits just behind the back legs of the bullock and...
For something special, look no further than our 40 day hung and dry aged beef fillet....
This roasting joint not only makes a stunning centre piece for a special occasion, bu...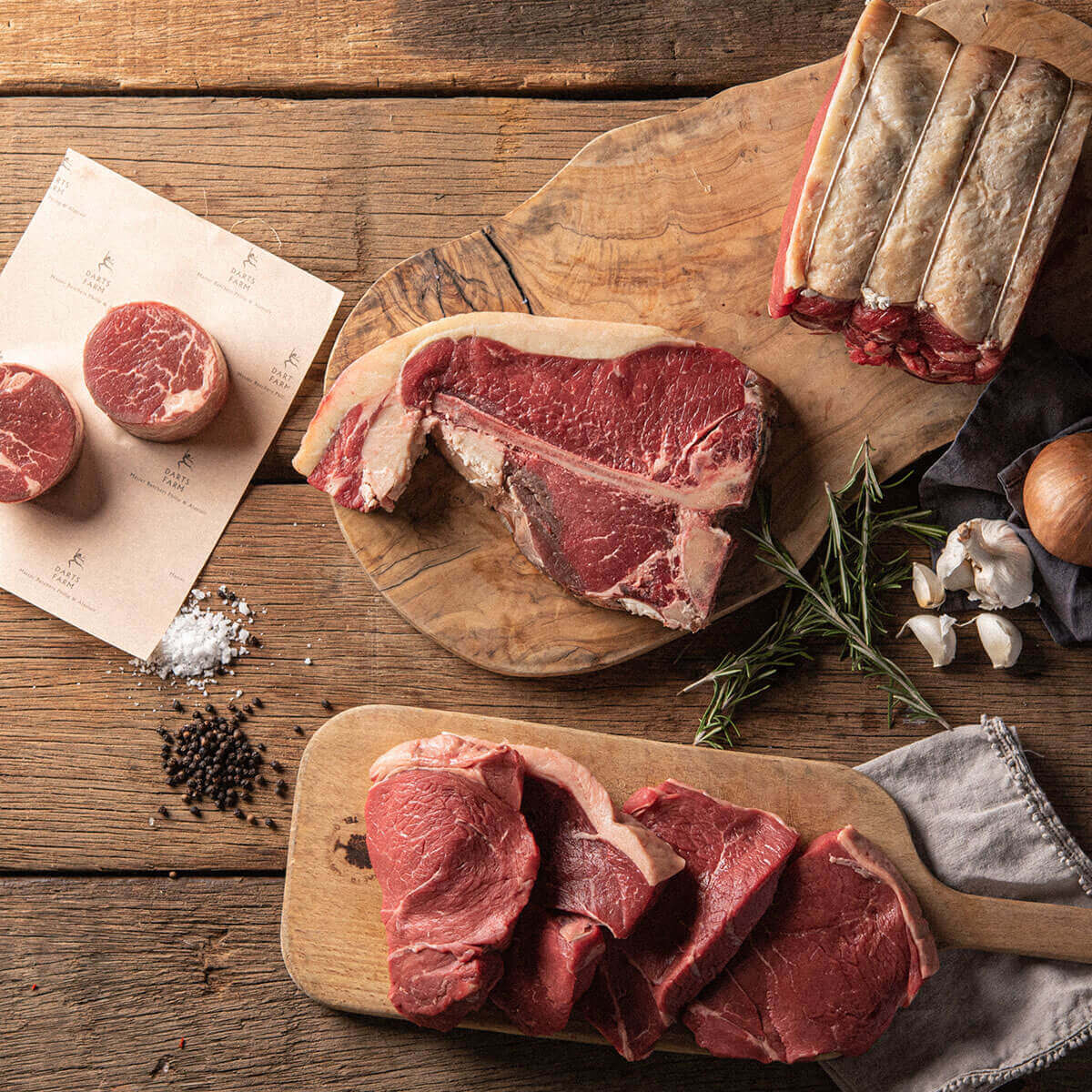 Our Steak Lovers Box contains a selection of our favourite juicy and succulent steaks....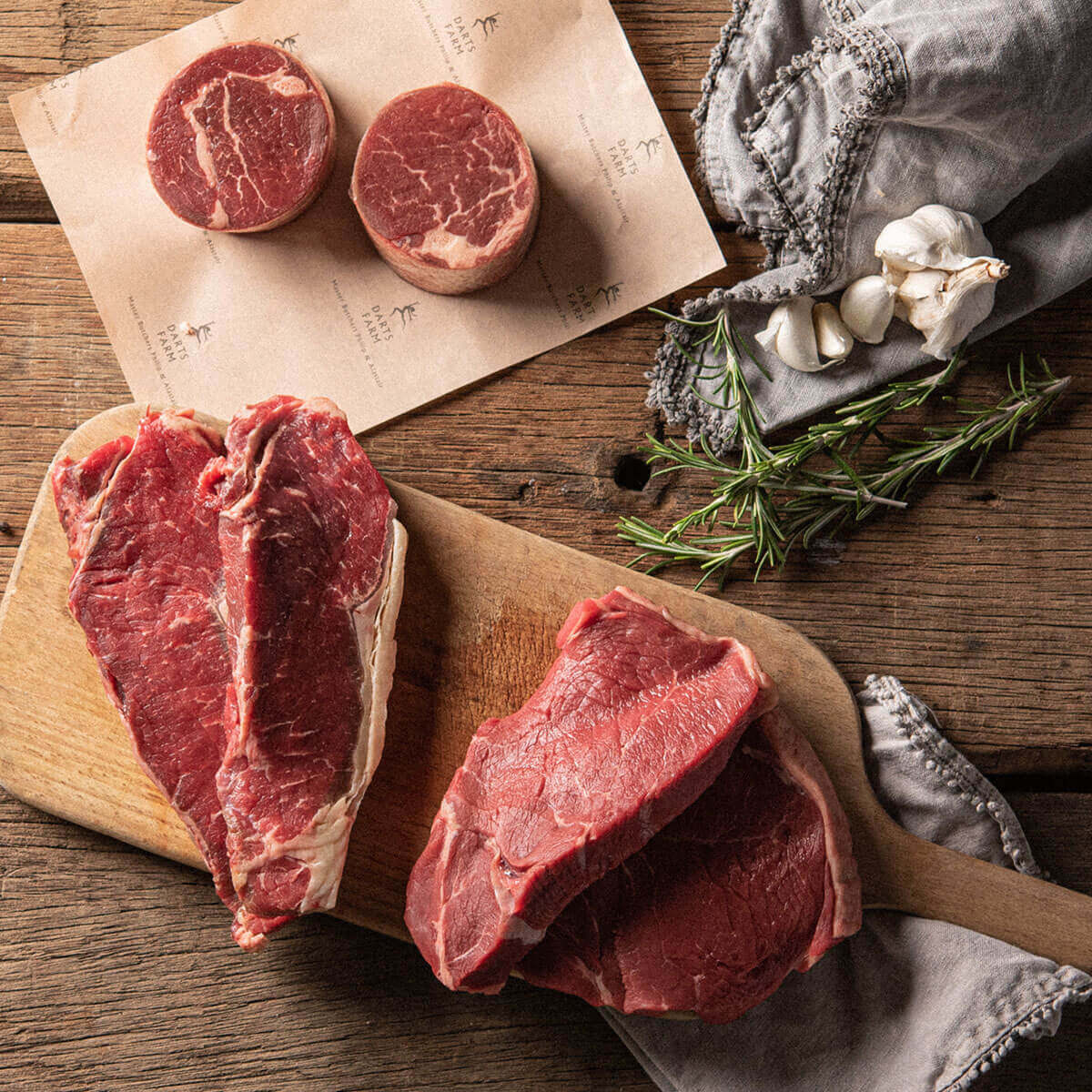 This box includes a selection of classic cuts that are perfect for hosting an incredibl...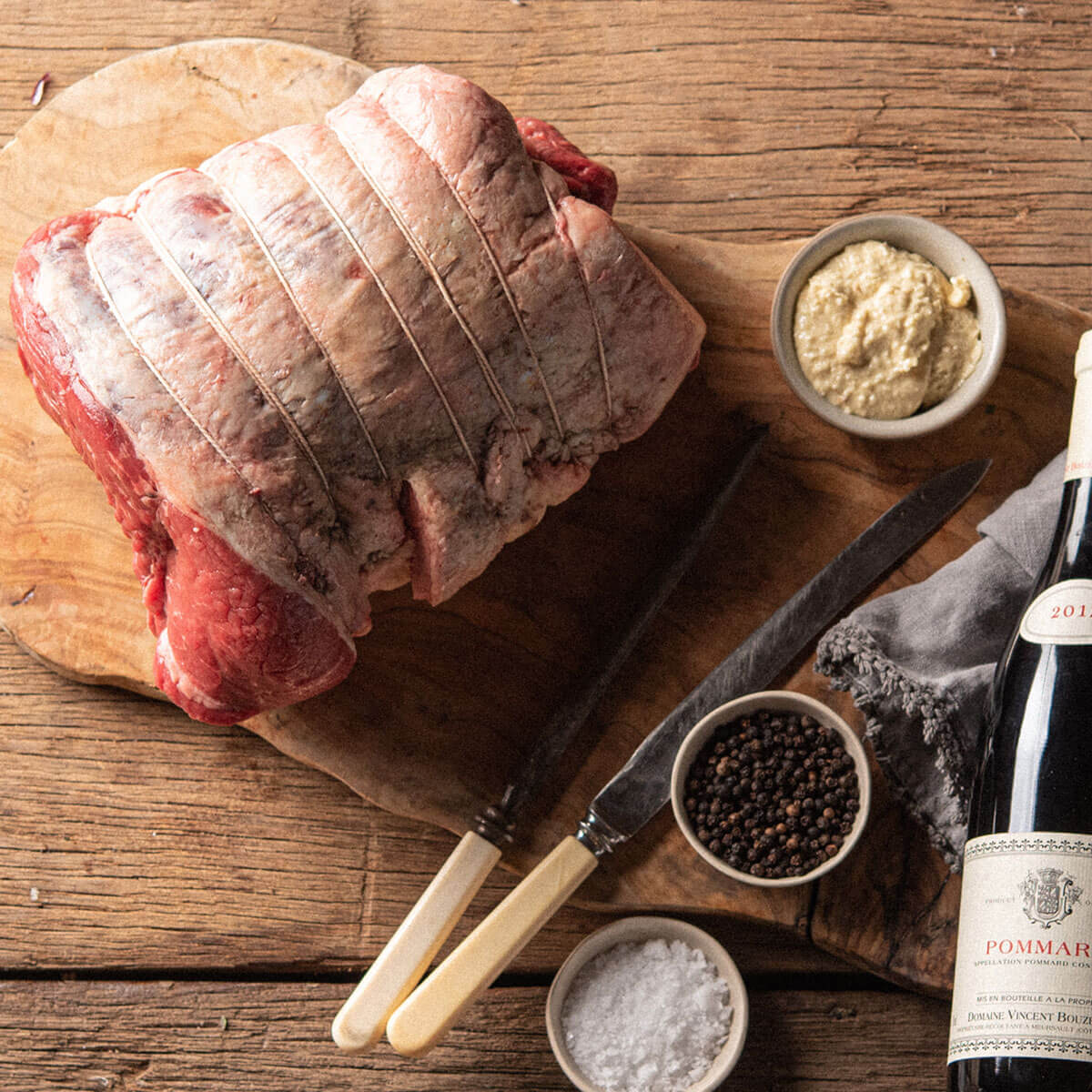 A hearty, tasty roasting joint which is beautifully tender when slow cooked. A hindqua...
Sometimes known as the Butcher's steak because the good flavour means that the butcher...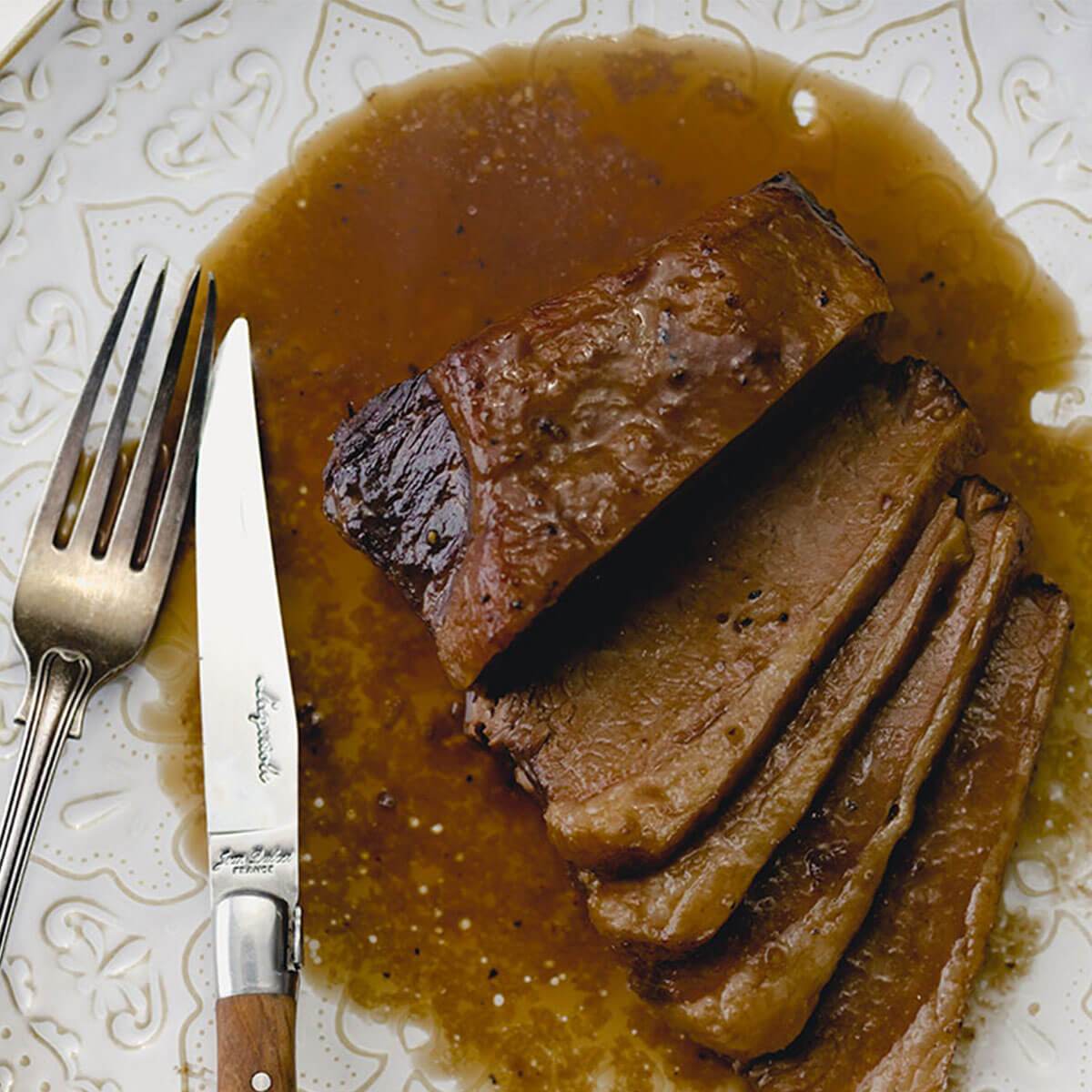 This popular joint is taken from the fore quarter, boned and rolled. Ideal for slow r...