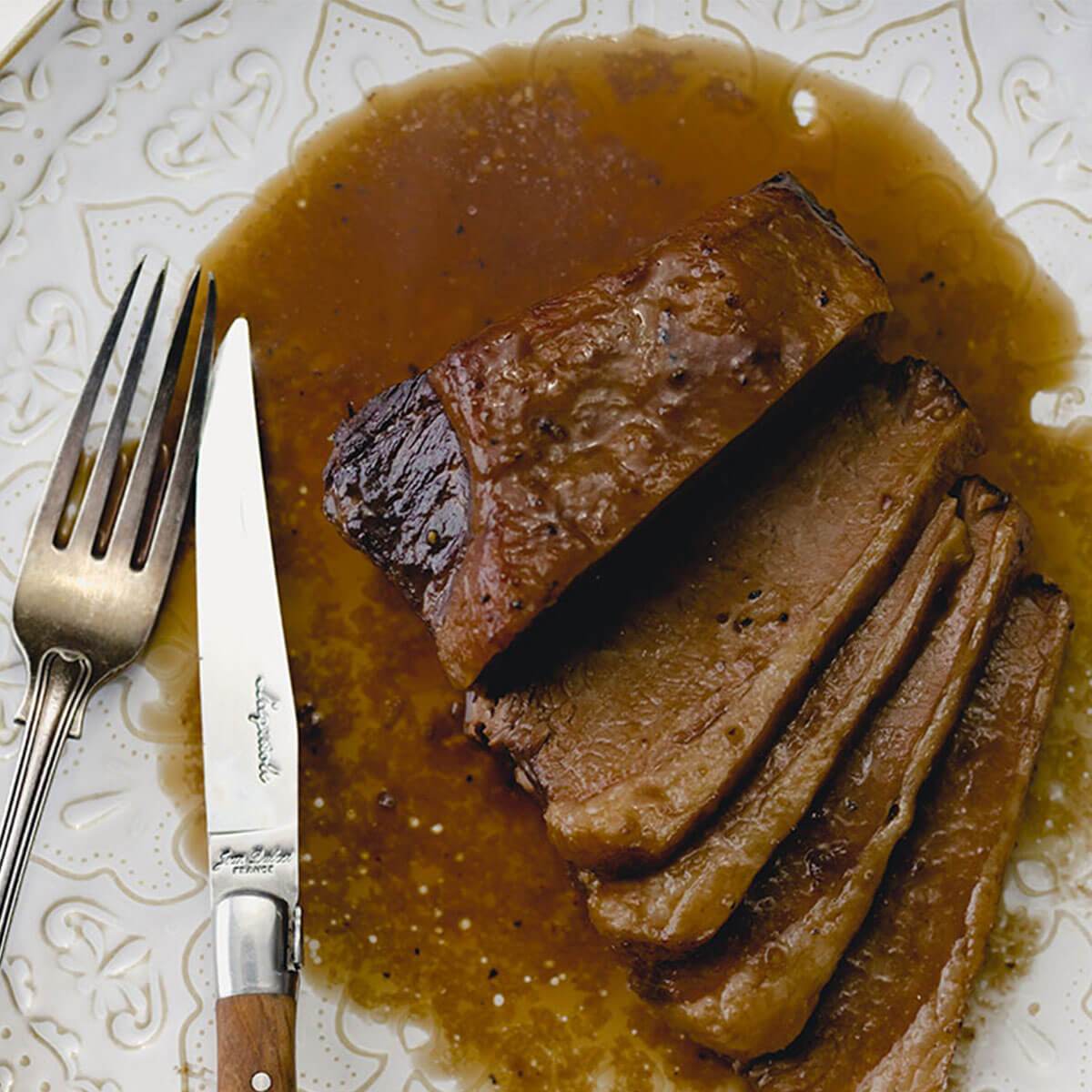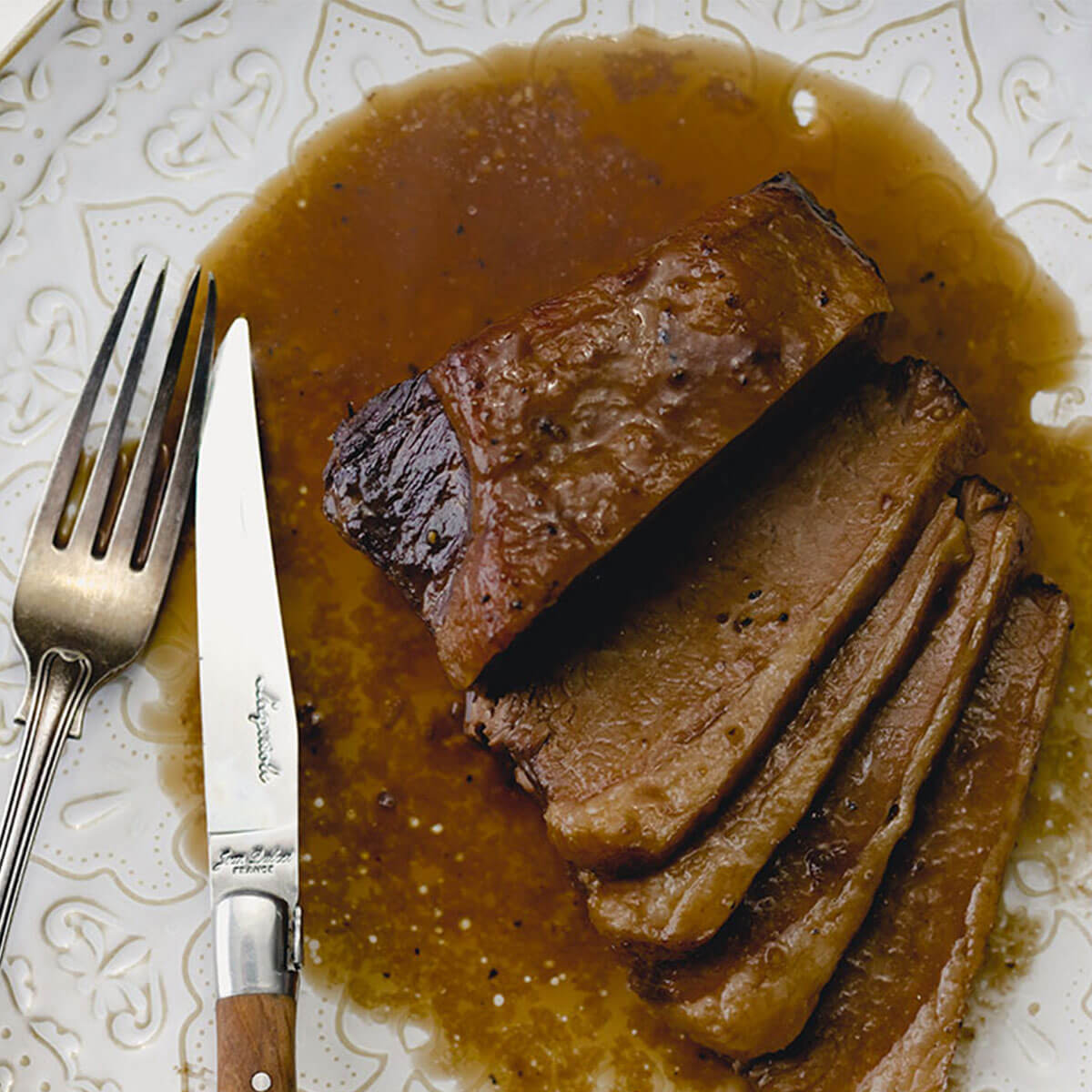 Boneless Beef Brisket
£18.00 each
This popular joint is taken from the fore quarter, boned and rolled. Ideal for slow roasting.
Our Master Butchers, Phillip and Alastair, are experts in sourcing and hand selecting the finest quality, locally reared meat. You'll see our own Ruby Red cattle grazing on the banks of the River Clyst - a native Devon breed producing the highest quality beef. The Reds are a slower growing breed & they take time to grow to their natural maturity - producing something a little bit special.
1.5kg Boneless Beef Brisket £18.00
2kg Boneless Beef Brisket £24.00
2.5kg Boneless Beef Brisket £30.00

SPECIAL OFFER

5kg Whole Boneless Beef Brisket £49.50
Please choose your TYPE below in OPTIONS and then choose your QUANTITY.