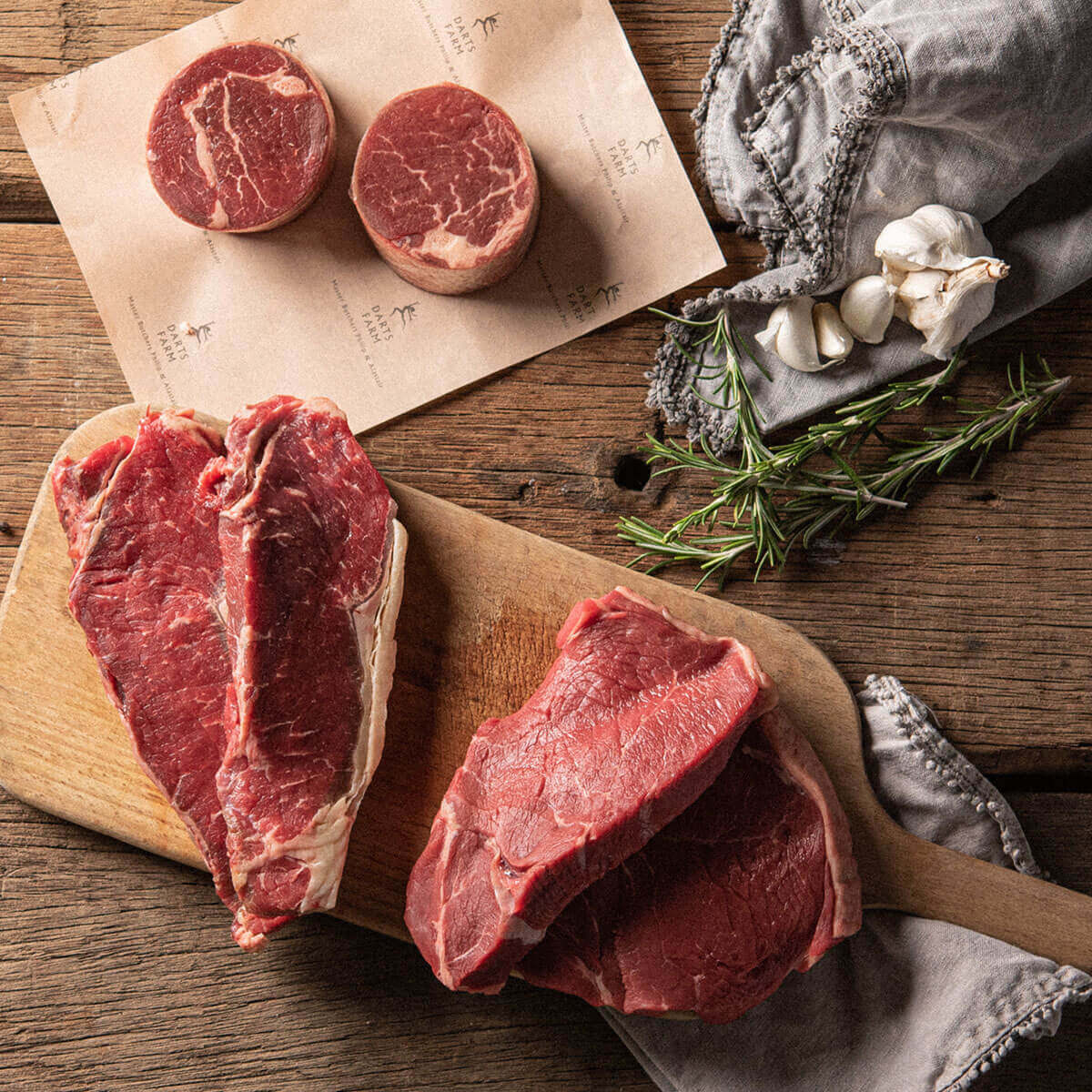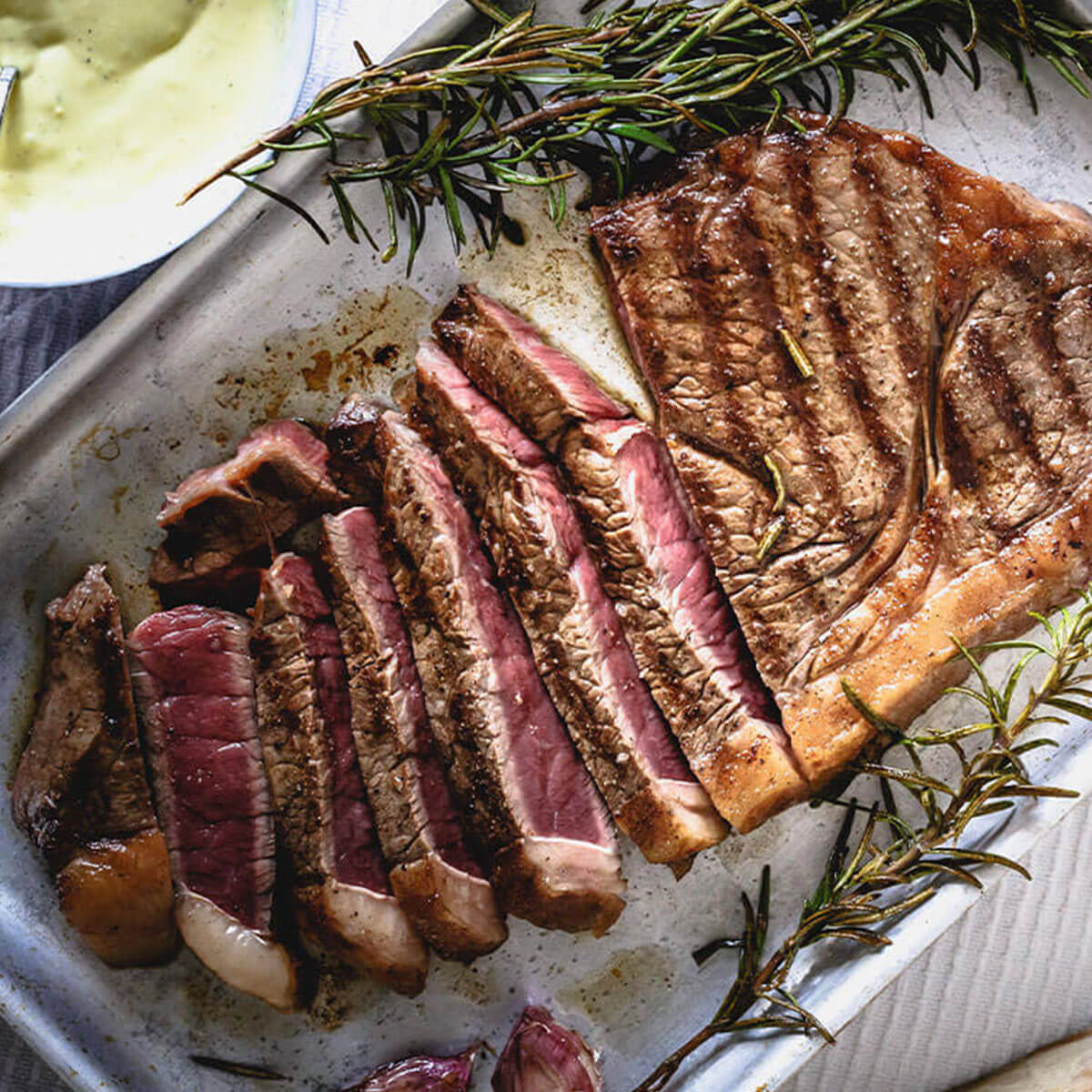 Steak Tasting Experience
£62.00 each
This box includes a selection of classic cuts that are perfect for hosting an incredible steak sharing supper with your family (feeds 6)!

Your 'Steak Tasting Experience' box will include the following Darts Farm Butchers 40 Day Hung & Dry Aged Steaks; 8oz Fillet Steak x 2, 10oz Sirloin Steak x 2 and a 14oz Rump Steak, along with a bulb of garlic & a few fresh sprigs of Rosemary.
Feeling adventurous? Why not try making a herb butter with some tips from our Master Butchers in their Guide To The Perfect Steak Supper!
Read Full Product Information
The Darts Farm Butchers 40 Day Hung & Dry Aged Steaks
Our Master Butchers, Phillip and Alastair, are experts in sourcing and hand selecting the finest quality, locally reared meat. You'll see our own Ruby Red cattle grazing on the banks of the River Clyst - a native Devon breed producing the highest quality beef. The Reds are a slower growing breed & they take time to grow to their natural maturity - producing something a little bit special.
8oz Fillet Steak x 2 - The muscle which sits underneath the sirloin doesn't have much of a purpose, which is why it's so tender. Fillet is a special cut because there are only two for every bullock.
10oz Sirloin Steak x 2 - One of the most delightful steaks. This has a layer of fat running around the eye of the meat to ensure full flavour.
14oz Rump Steak - This sits just behind the back legs of the bullock and is the most flavoursome of all steaks. It's less tender than fillet, sirloin and rib eye, but for a punch of flavour it can't be beaten.
Along with a bulb of garlic from Colin, Jenny and their family at The Garlic Farm, who have been growing and hand picking their garlic on the Isle of Wight for over 40 years. The unique conditions mean the garlic is bursting with flavour. Not forgetting a few fresh sprigs of Rosemary...the herb's piney flavour makes it a wonderful pairing to beef. We recommend using the garlic, rosemary and some salt as a rub before frying with butter!
Depending on your taste, there are four wines that we recommend pairing with your steak dinner; Sharpham Pinot Noir, Domaines Barons de Rothschild Blason D'Aussieres, Domaine Vincent Bouzereau Pommard or Cascina Fontana Barbera D'Alba. To discover your perfect date night tipple, head to our red wine selection.
*At times hamper contents may vary due to stock availability, but items will be replaced with products of the same or higher value and quality.