Our objective is to produce meat of uncompromising quality, in harmony with nature. As a low impact, more rugged breed, our Ruby Red Devon's are perfectly suited to grazing the conservational wetlands here on our farm. This process of slow-rearing on a natural diet allows our Ruby Reds to develop deep and complex intramuscular fat known as marbling. All of our beef is hung in whole carcass form, dry-aged in the traditional way and butchered with great skill and care – all this results in the best taste and texture whilst using every part of the carcass, producing zero waste.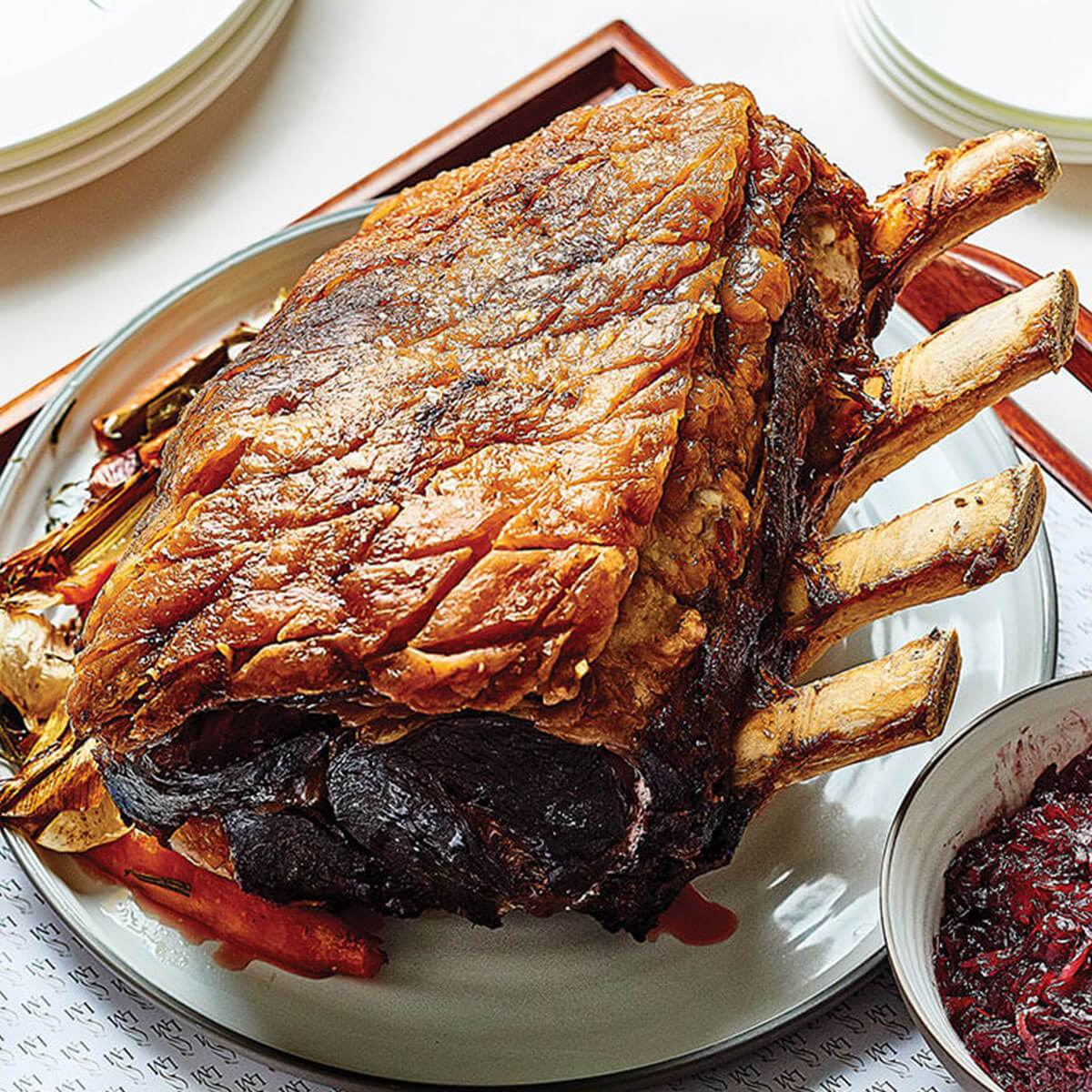 If you want extra flavour, then this joint it for you. A well marbled, succulent join...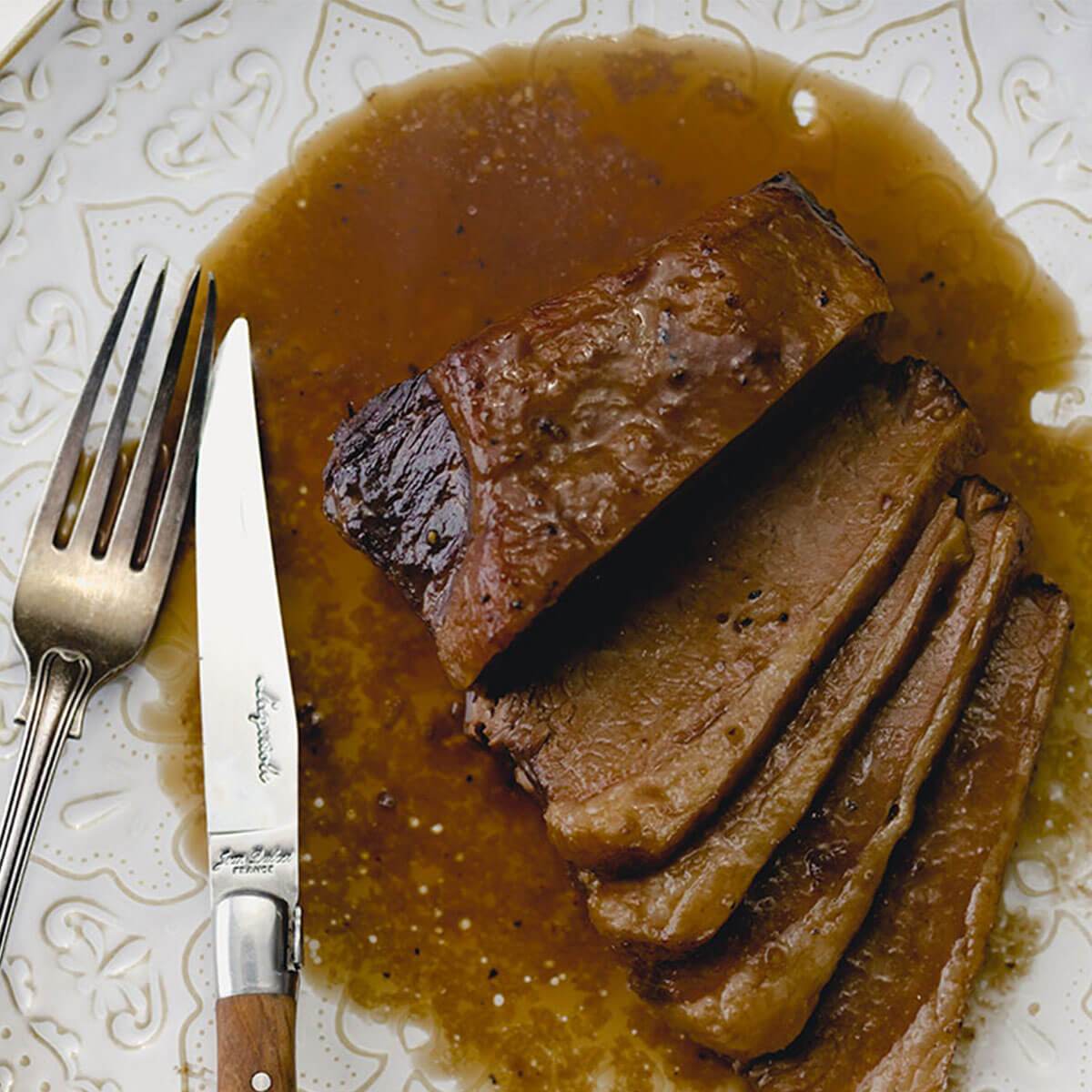 This popular joint is taken from the fore quarter, boned and rolled. Ideal for slow r...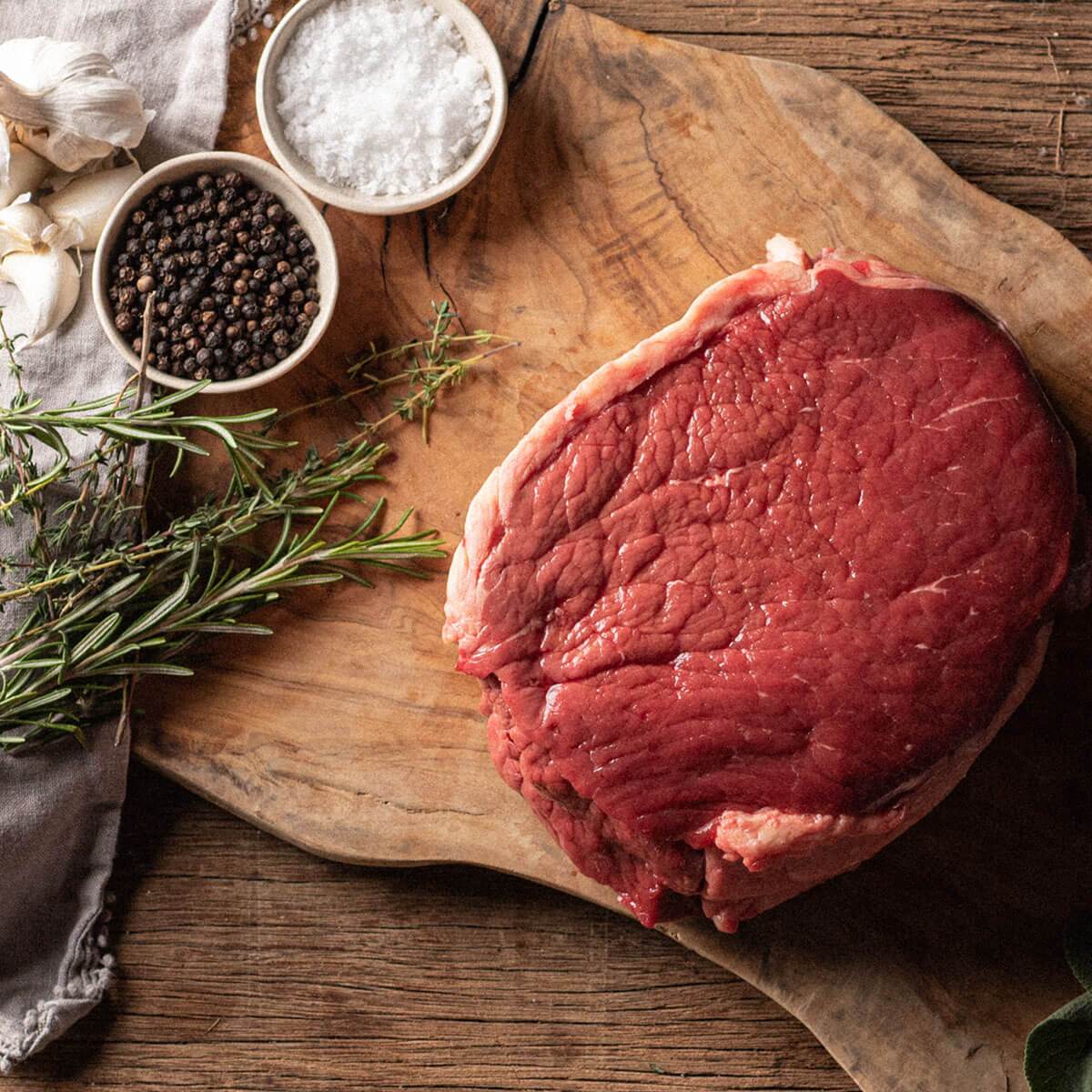 One of our most popular roasting joints! This beautiful Topside is taken from the hindq...
We are one of the last butchers in the country to still cut this joint. A very tradit...
This roasting joint not only makes a stunning centre piece for a special occasion, bu...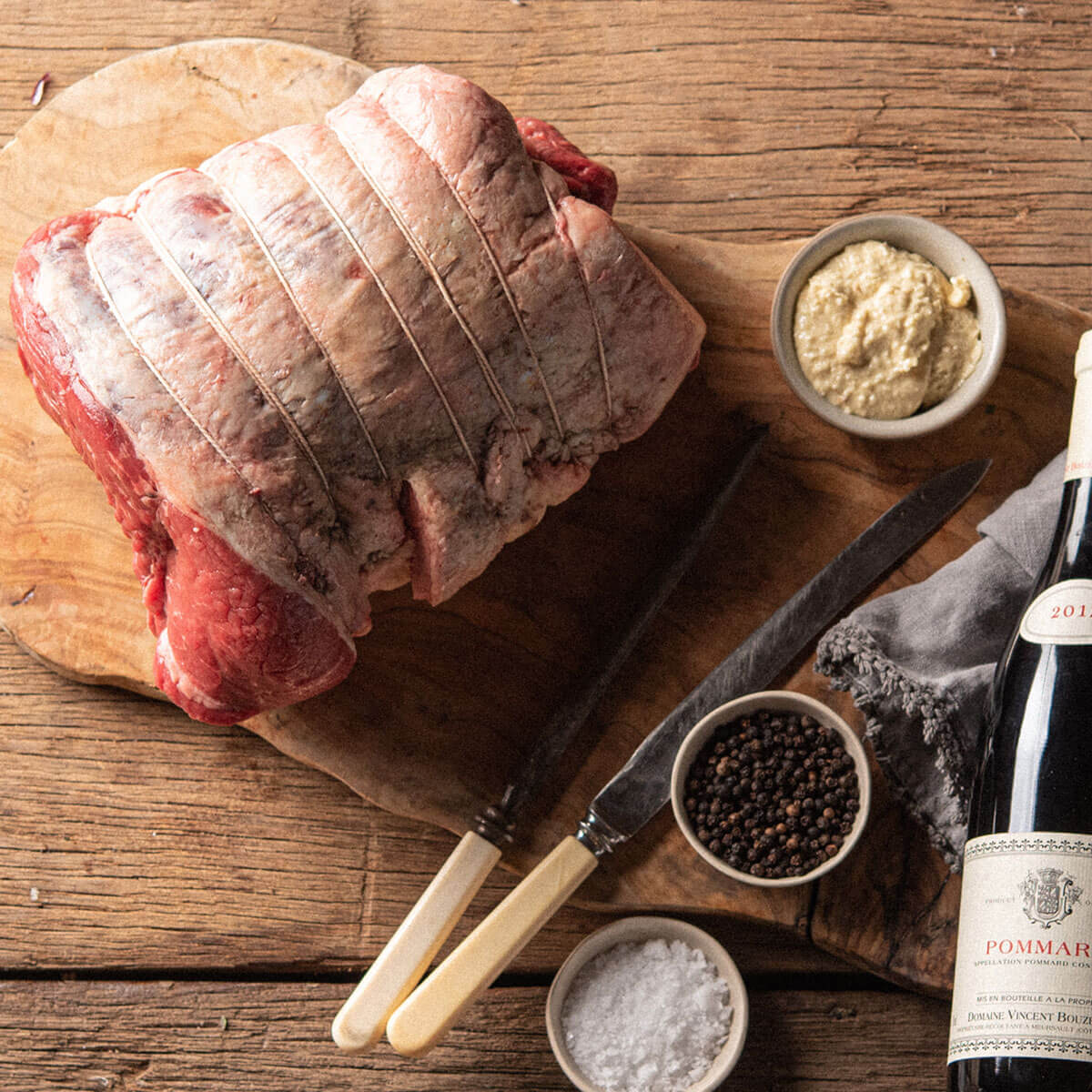 A hearty, tasty roasting joint which is beautifully tender when slow cooked. A hindqua...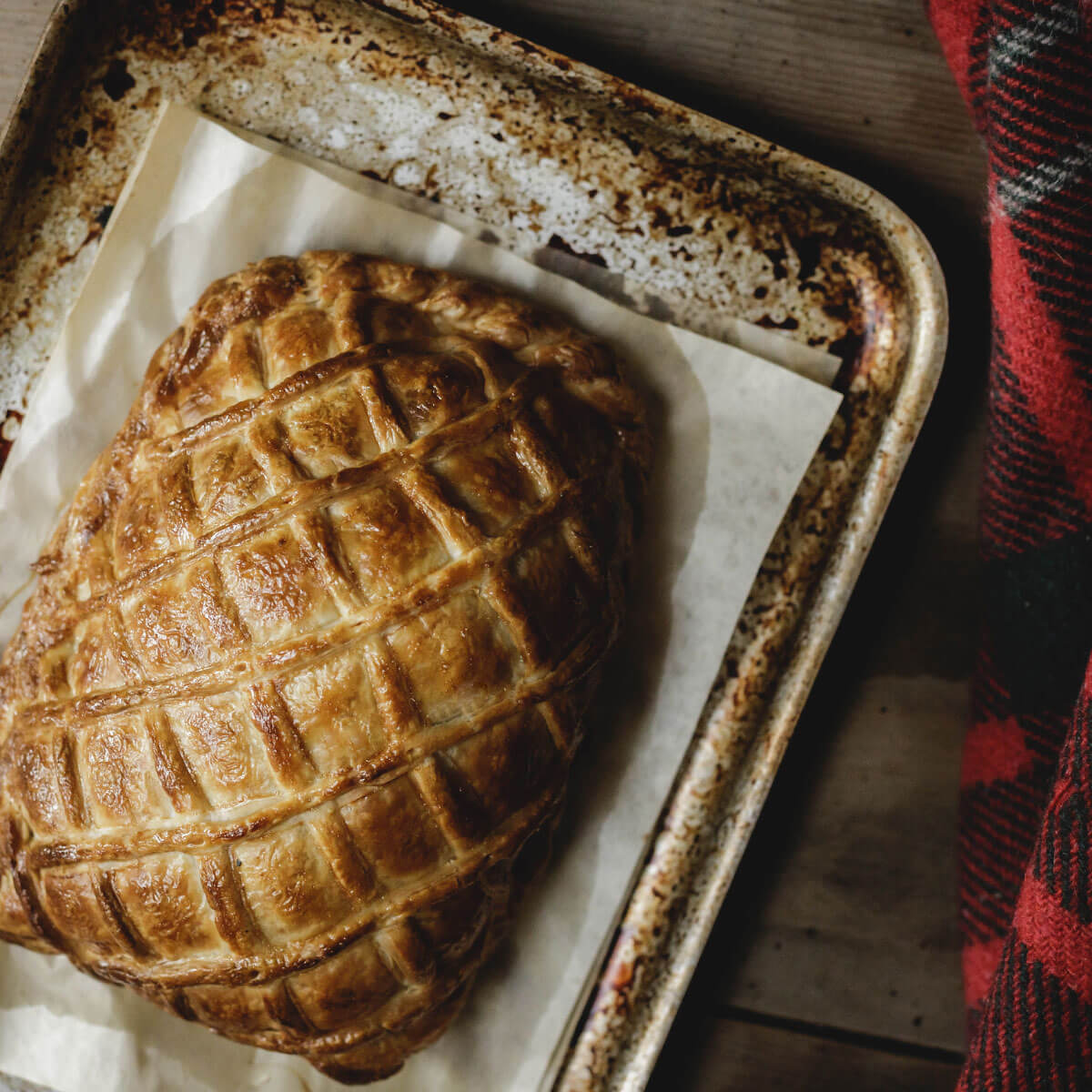 Handmade by our Master Butchers, each individual Beef Wellington is crafted using fill...
This 40 day hung and dry aged steak sits just behind the back legs of the bullock and...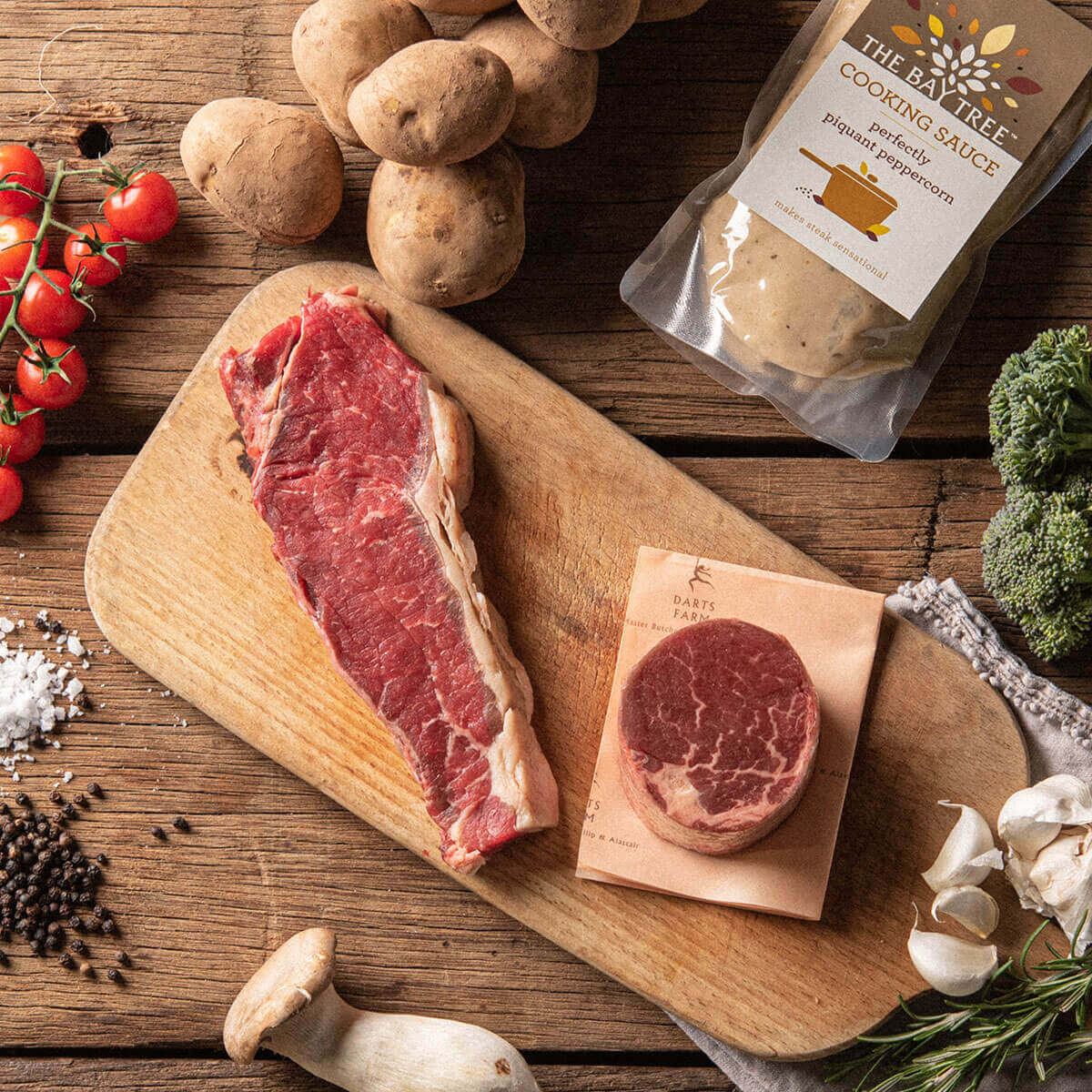 This date night meal box includes everything that you need for a delicious steak dinner...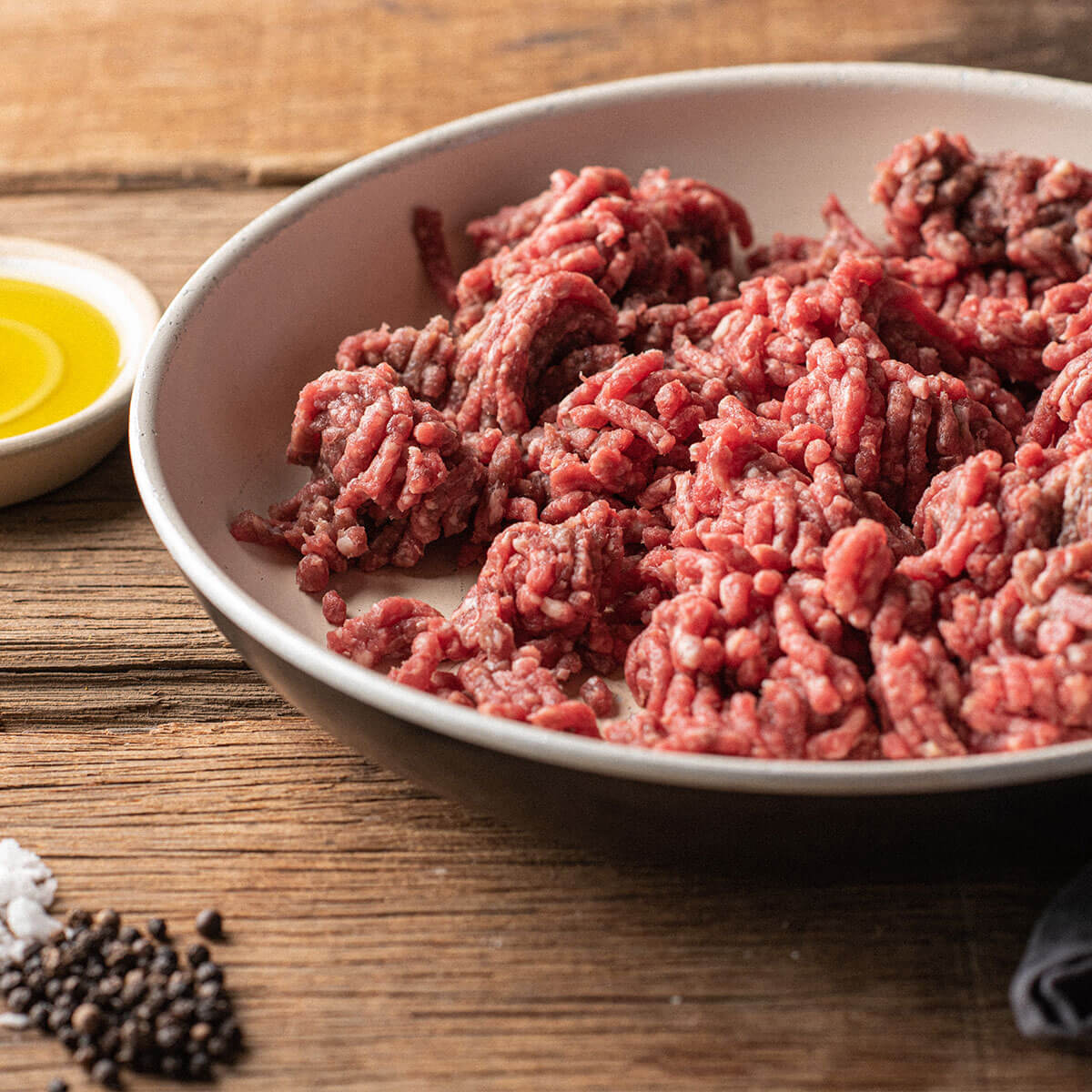 Minced beef is such a versatile ingredient, and it's one of our go-to ingredients for ...
Our delicious and traditional beef steak burgers are handmade by our Master Butchers. W...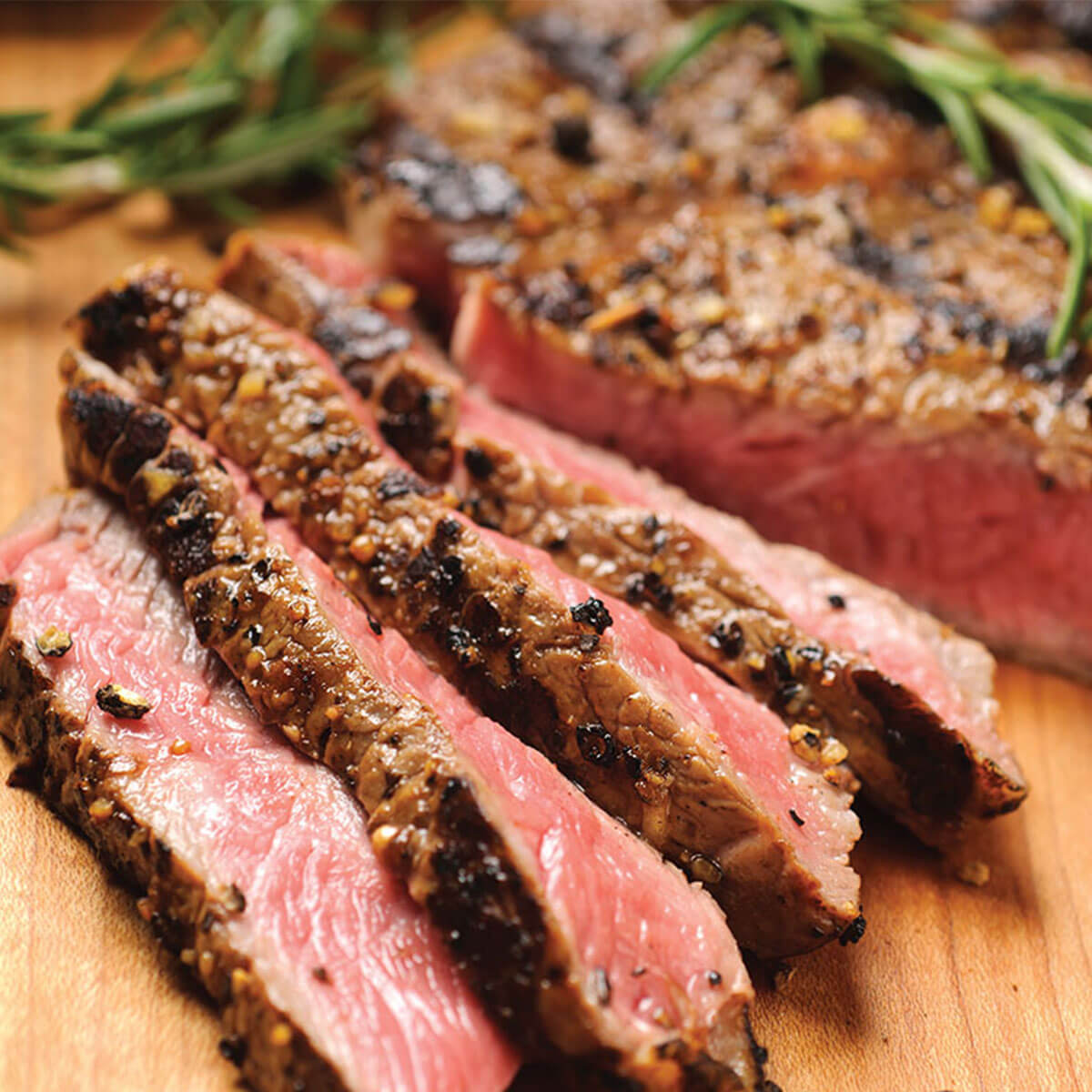 Quite simply sirloin steak left as a piece - just as the Americans enjoy it - it is tru...