We're proud to work with Devon pig farmer Tom Lockwood, of Lashbrook Farm in Talaton who shares our high standards for producing the best local pork whilst using traditional and sustainable farming practices.
With plenty of space to eat, drink, lie down and root around, they ensure that their pigs have the best welfare possible. Fed with local corn, wheat and barley, their pigs reach maturity between 6 and 8 months.
Here at Darts, we only have guilt pigs (females) as they have a much sweeter and succulent flavour, and a perfect fat coverage. We receive the pigs from the abattoir in whole carcass form, which we hang in our dry aging chamber for 5-7 days. This helps the create a mouth-watering flavour and the best crispy crackling.
Traditionally known as the Spare Rib, this succulent and sweet joint is cut from the s...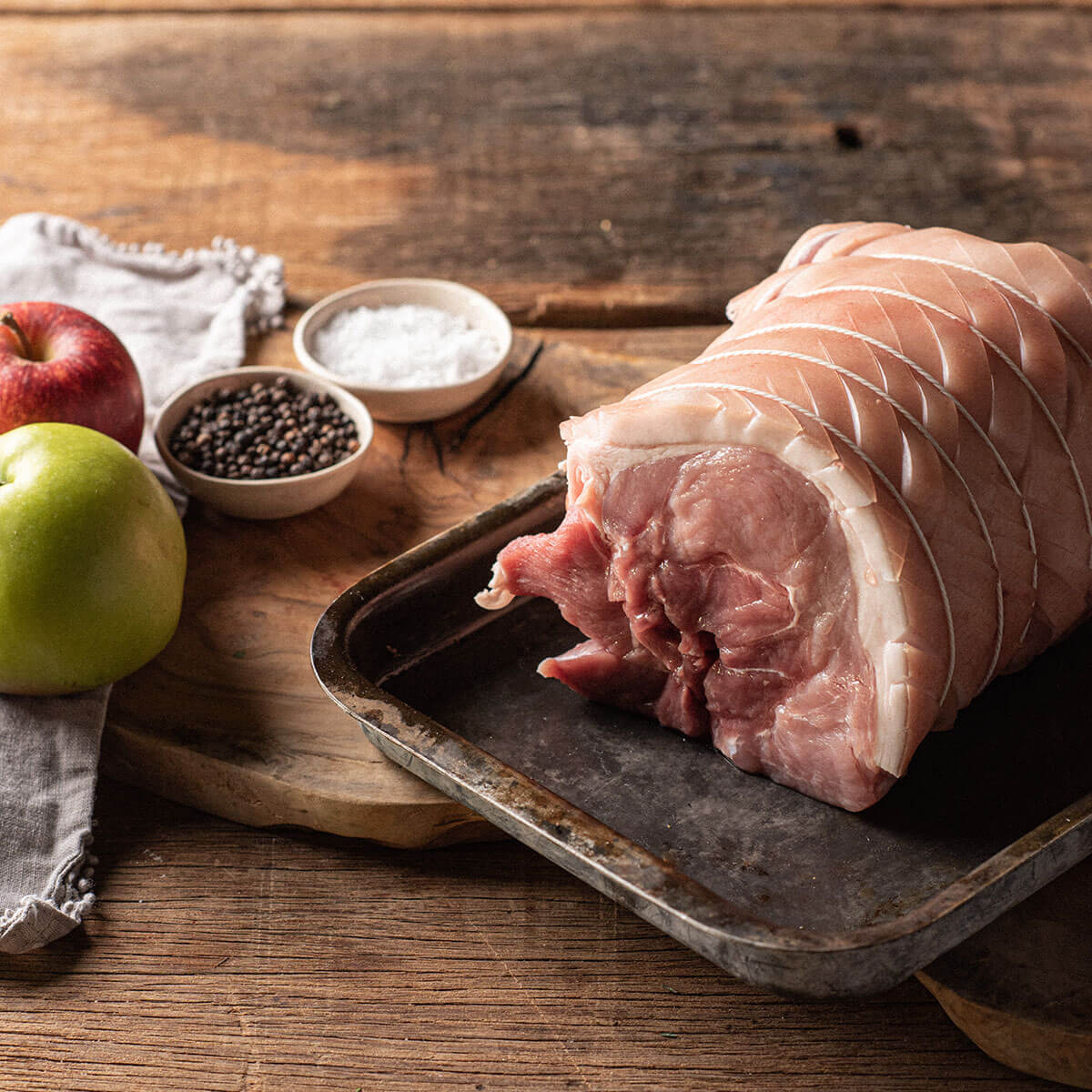 A classic roasting joint, our boned and rolled leg of pork is the perfect combination ...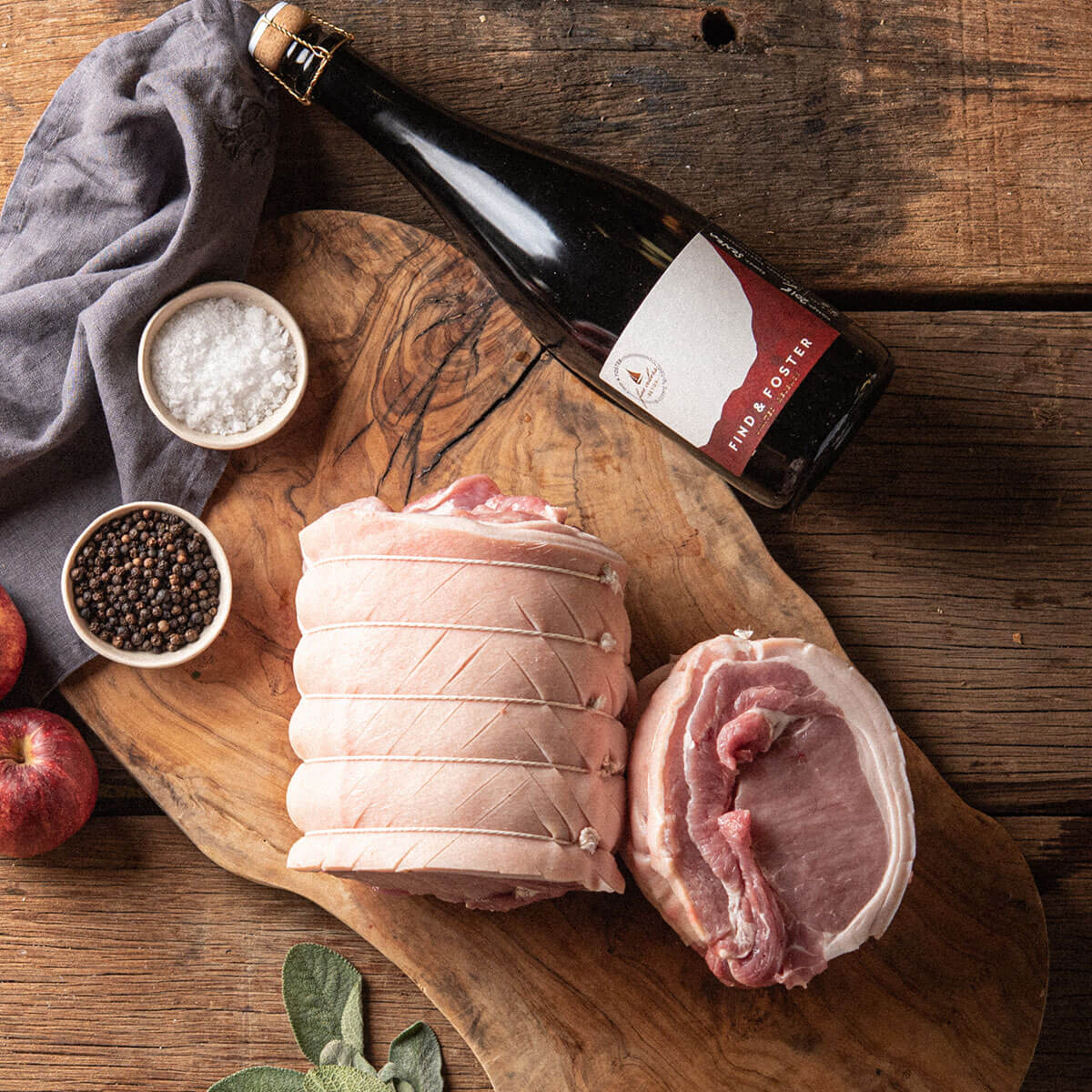 A classic roasting joint, our boned and rolled loin of pork has a fine grained texture...
Our Master Butchers handcraft each pork battenberg using our handmade pork sausage meat...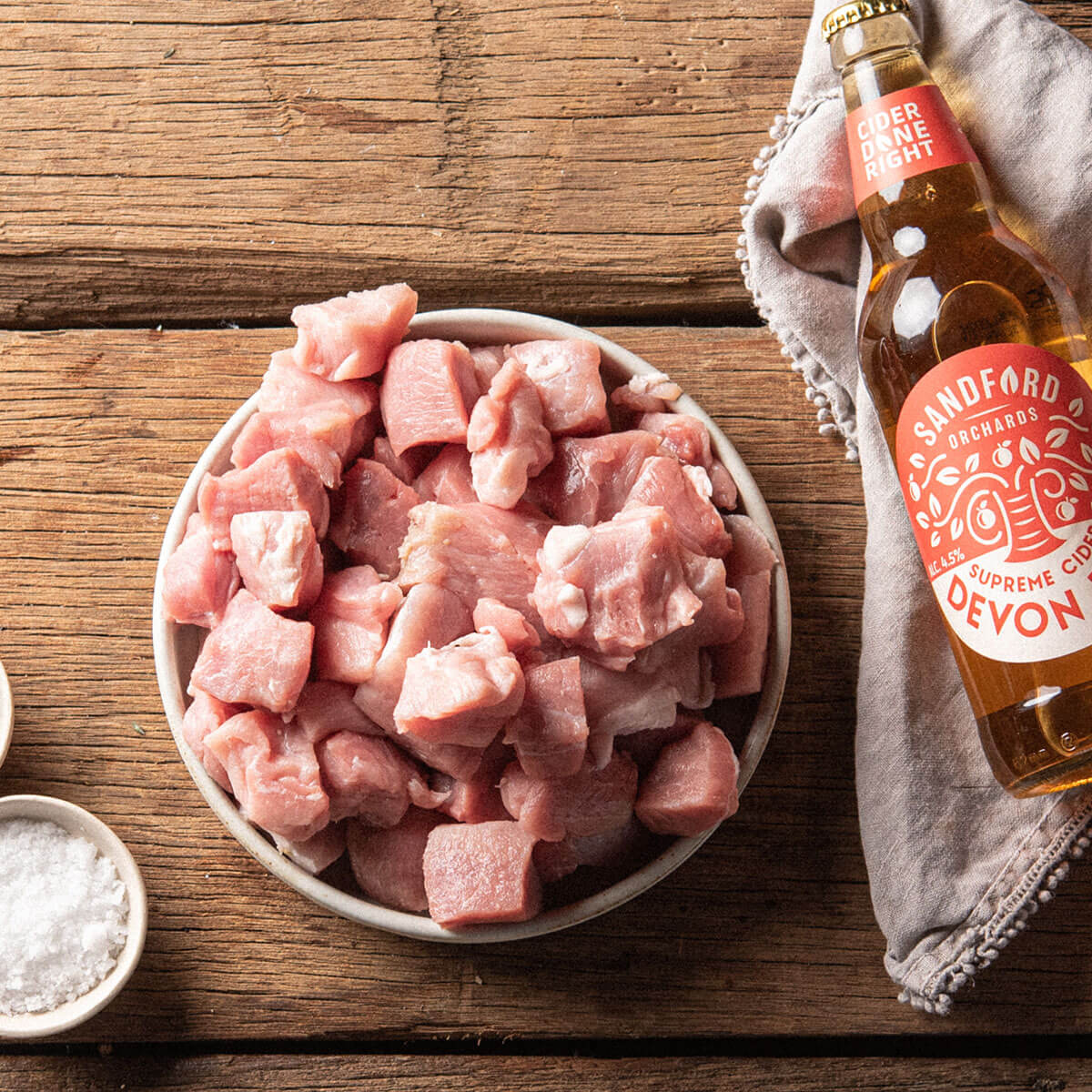 Perfect for fuss-free curries, casseroles, kebabs and many more fantastic family feasts...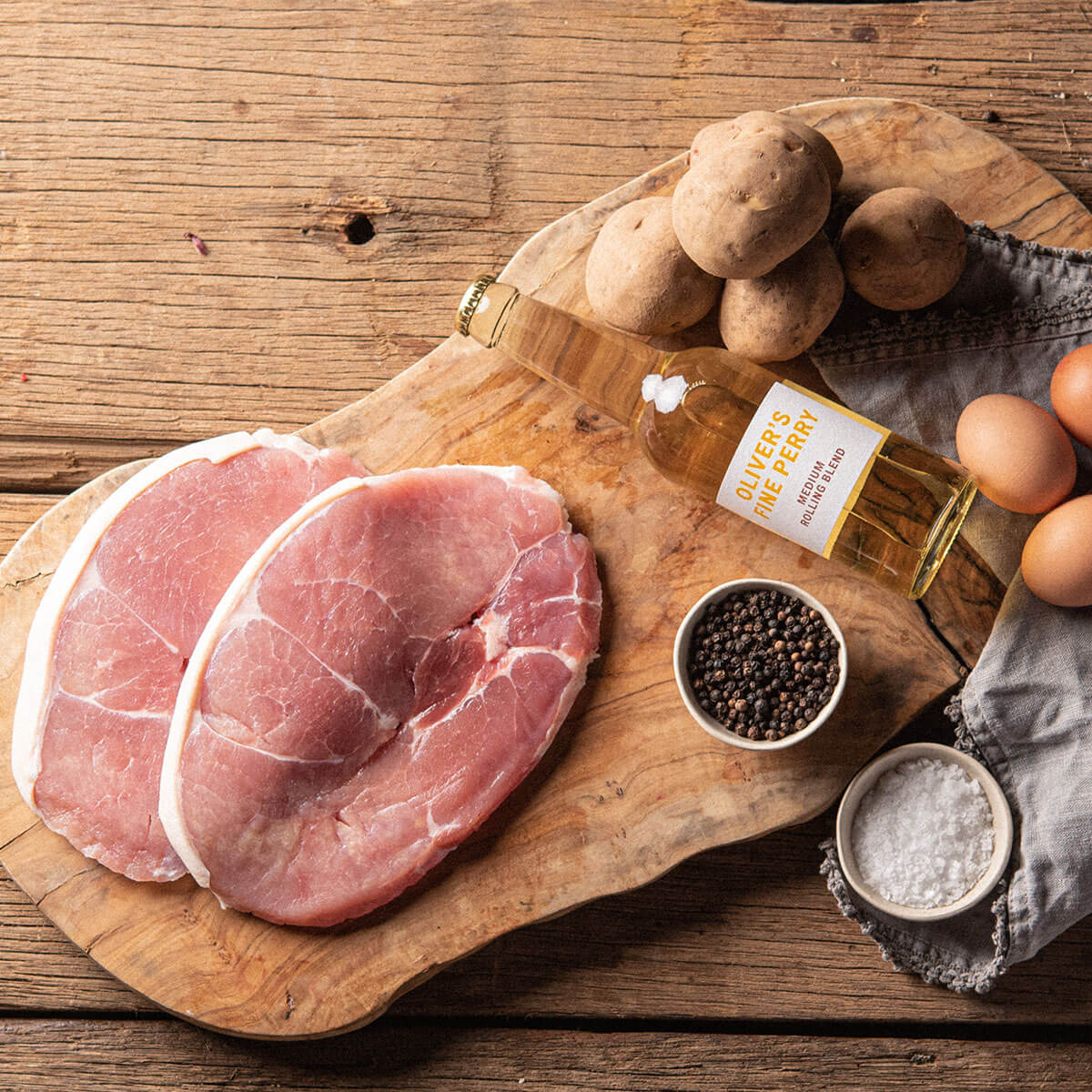 For a quick and delicious dinner, you can't beat one of our Master Butchers' gammon ste...
Over the past few decades, belly pork has become a rather fashionable cut; it's crisp ...
The most tender cut of pork, the tenderloin melts like butter in your mouth, is full of...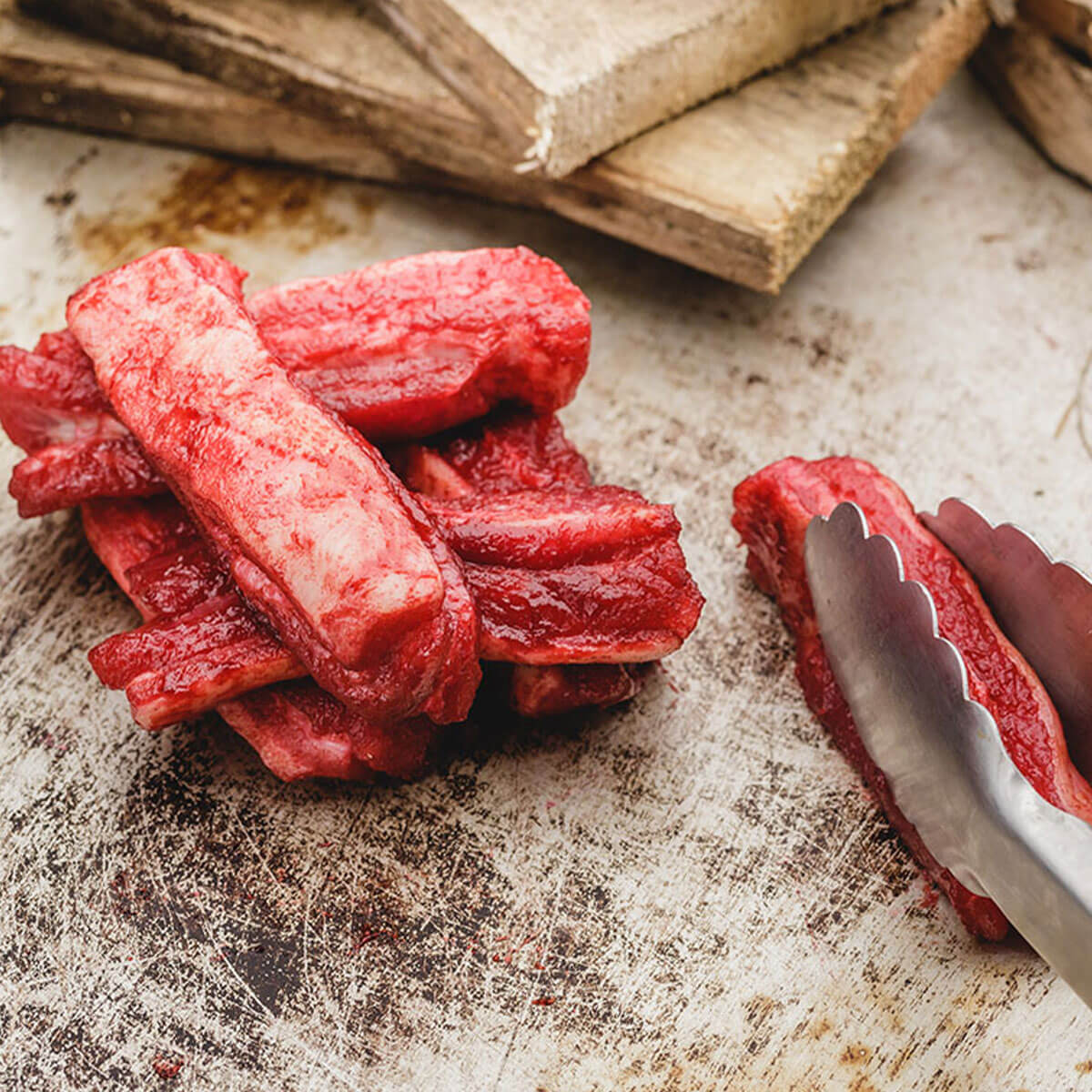 Delightfully rich and indulgent, pork belly slices are succulent, sweet and hugely vers...
This traditional British joint is always lean and delicious; to give the best flavour ...
Our Master Butchers, Phillip and Alastair, are experts in sourcing and hand selecting ...
You can't beat a traditional pork sausage! Our Master Butchers, Phillip and Alastair, ...