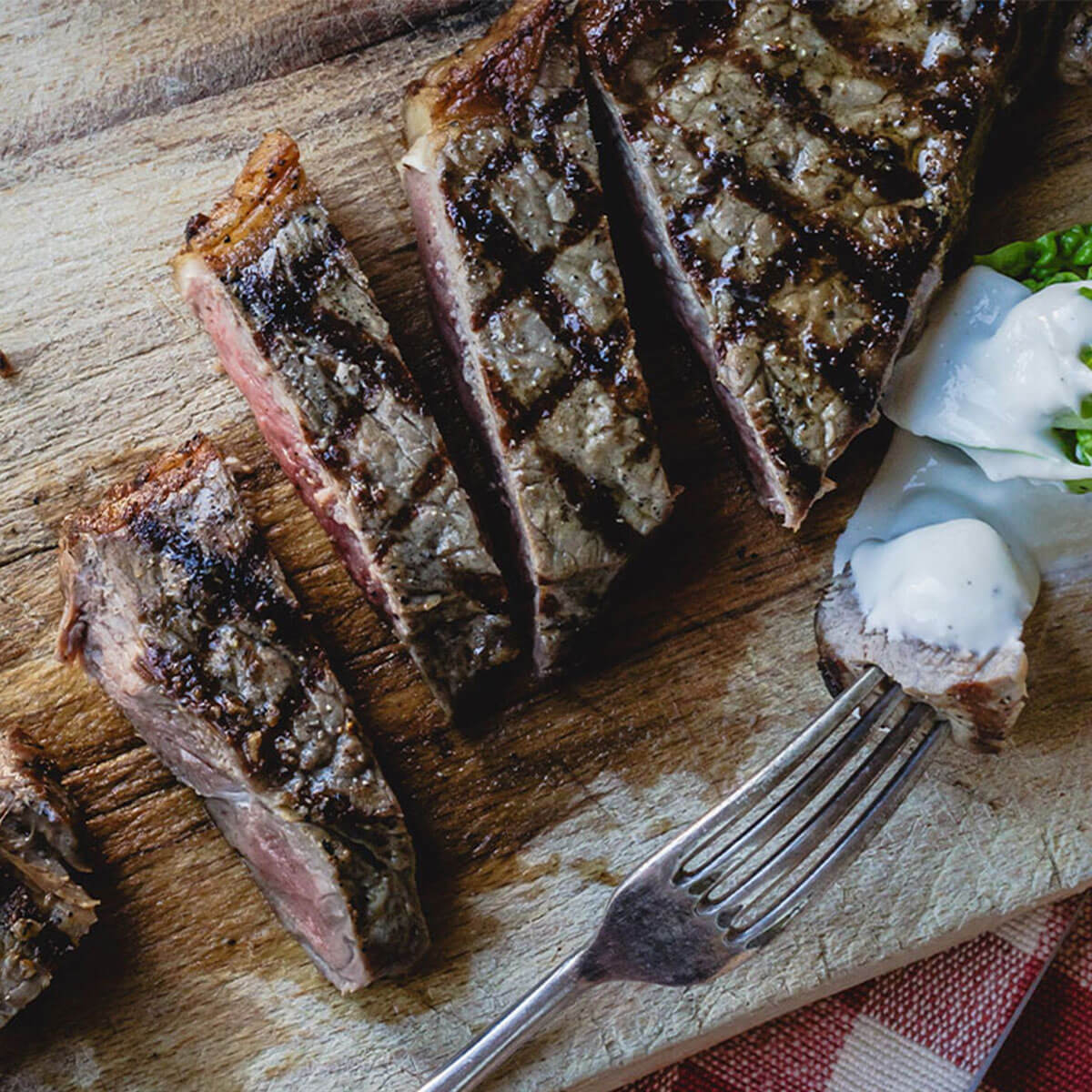 Sirloin Steak
£11.50 each
One of the most delightful steaks. This has a layer of fat running around the eye of the meat to ensure full flavour and juicy texture.
Our Master Butchers, Phillip and Alastair, are experts in sourcing and hand selecting the finest quality, locally reared meat. You'll see our own Ruby Red cattle grazing on the banks of the River Clyst - a native Devon breed producing the highest quality beef. The Reds are a slower growing breed & they take time to grow to their natural maturity - producing something a little bit special.
10oz Sirloin Steak (283g) £11.50
12oz Sirloin Steak (340g) £13.90
Please choose your TYPE below in OPTIONS and then choose your QUANTITY.