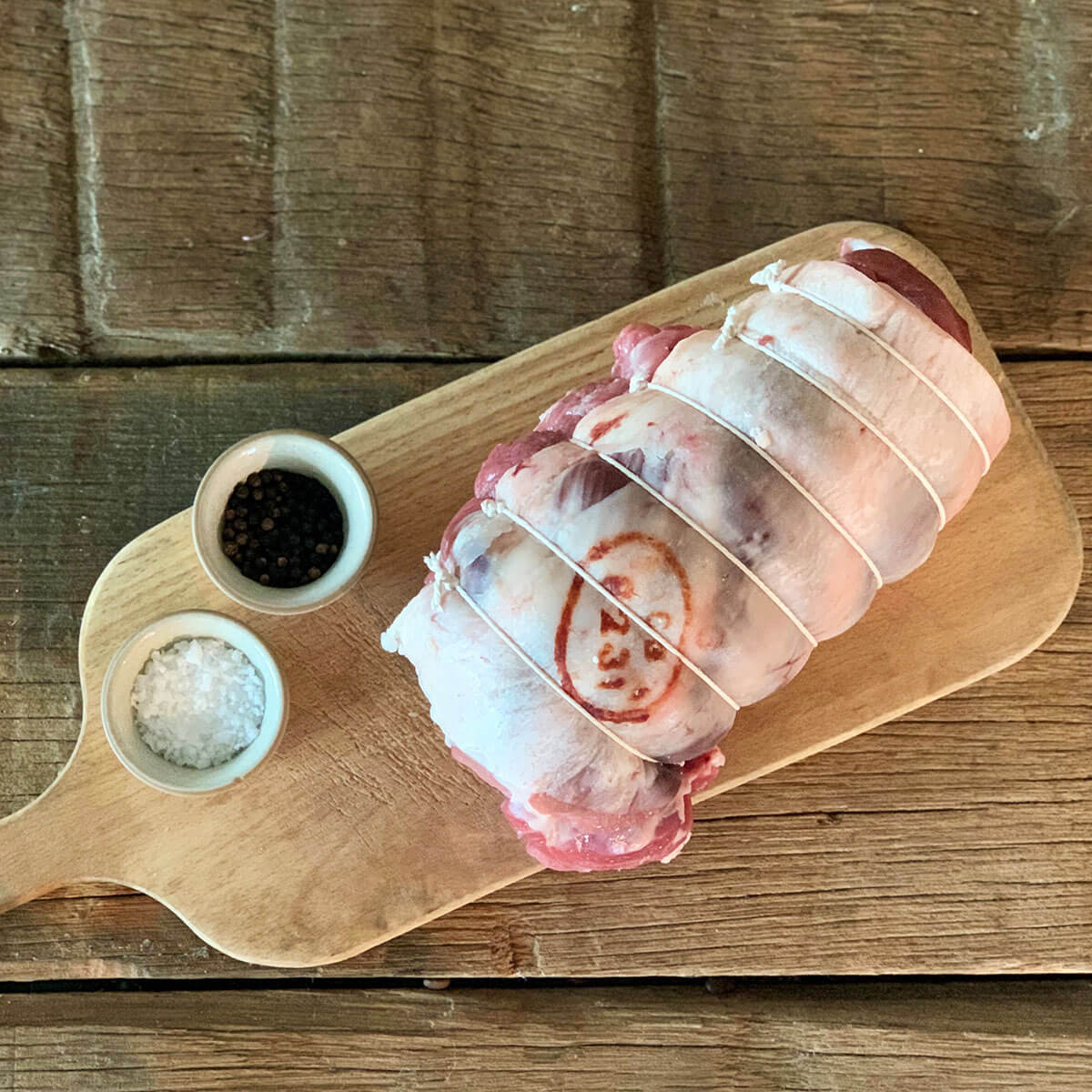 Boned & Rolled Leg of Lamb
£38.20 each
Boned and rolled for easy carving and full of robust flavour,
 this wonderfully tender joint is perfect for Sunday lunch and a real family favourite. 
For a real show-stopper, we recommend making some slits in the side and stuffing with rosemary and garlic.
Boned & Rolled Leg of Lamb 1.3kg £38.20
Boned & Rolled Leg of Lamb

 

1.75kg £51.40
Please choose your LEG OF LAMB below in OPTIONS and then choose your QUANTITY.