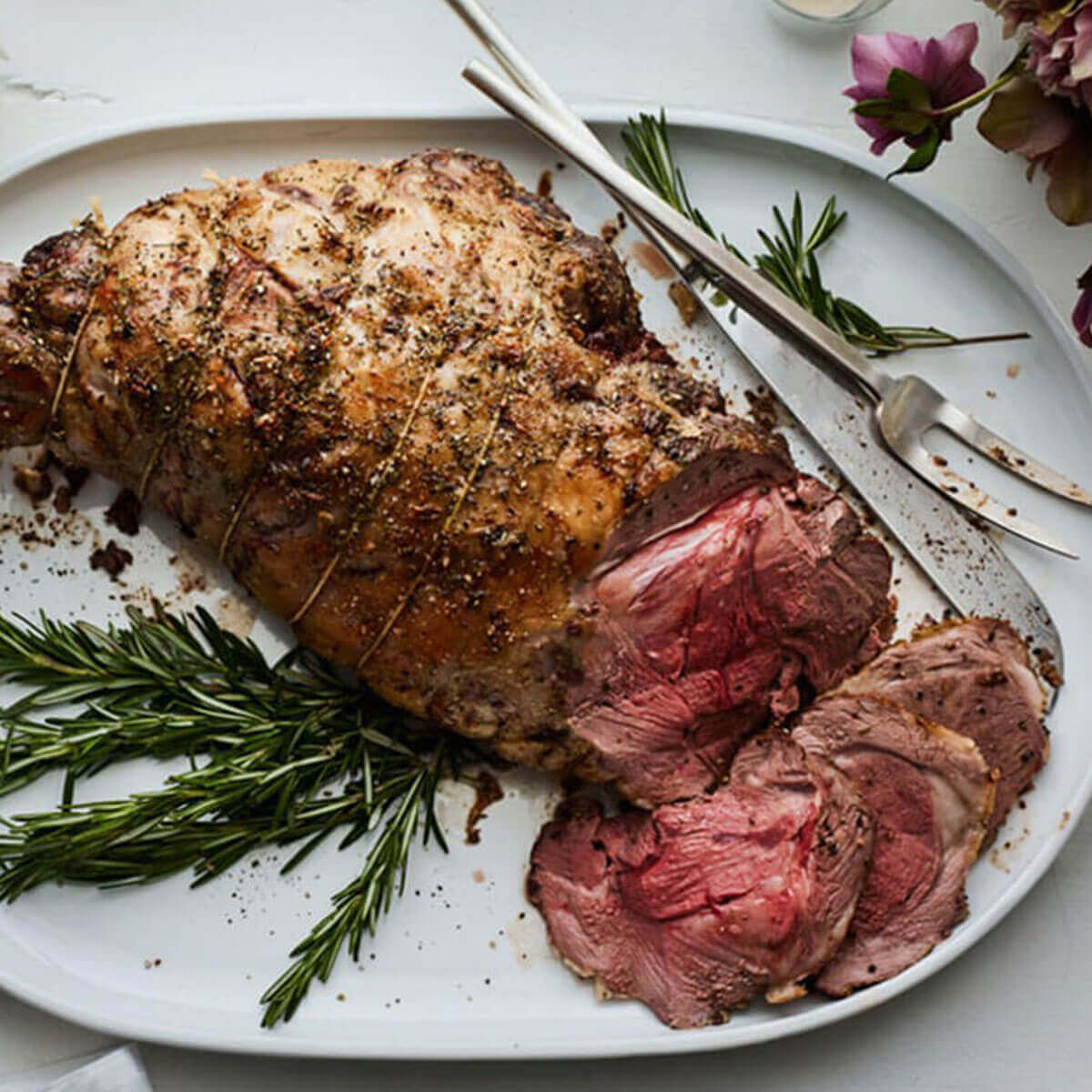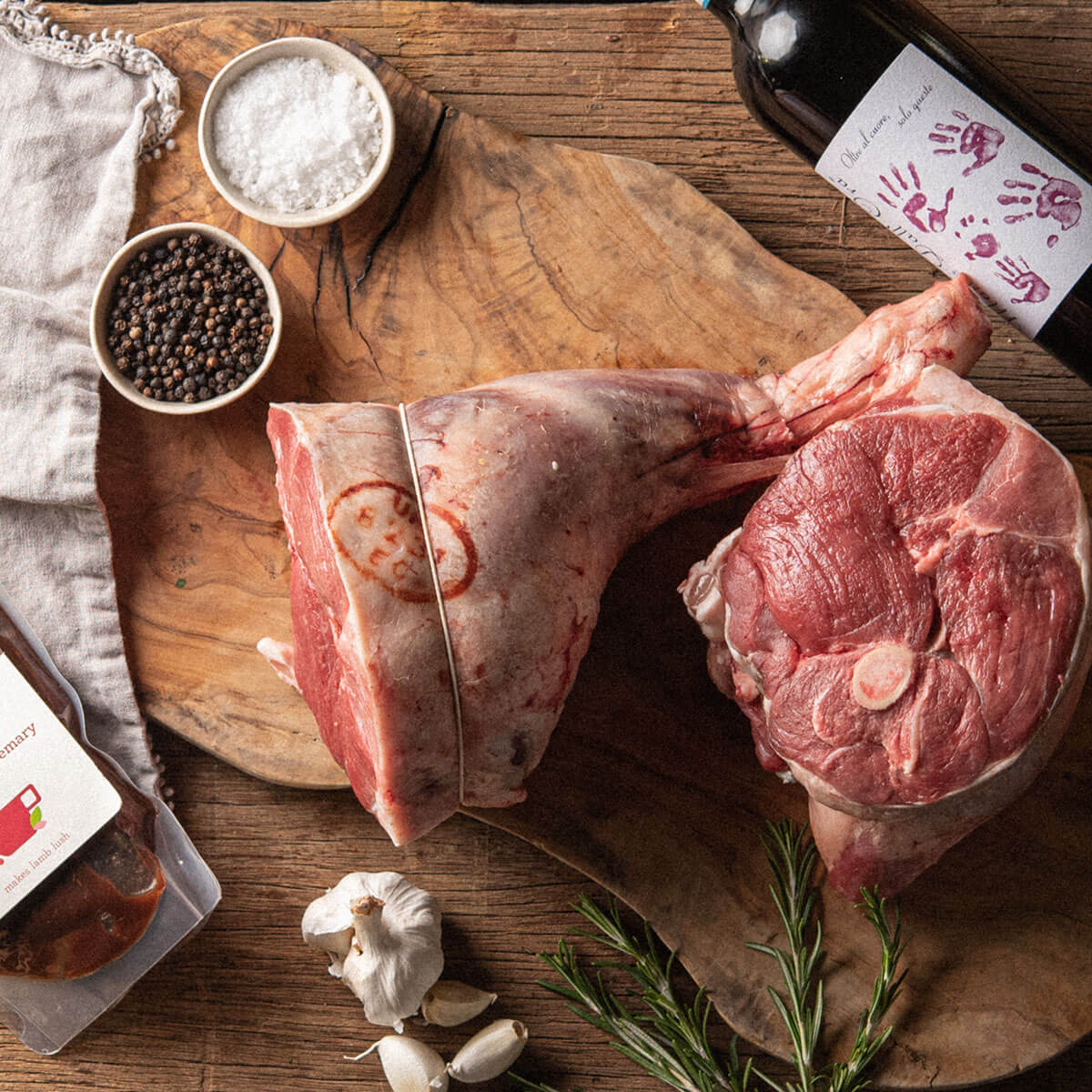 Leg of Lamb
£24.20 each
Nothing beats a leg of lamb. Full of robust and delicious flavour, this wonderfully tender joint is perfect for Sunday lunch and a real family favourite. 
For a real show-stopper, we recommend making some slits in the side and stuffing with rosemary and garlic.
Our lambs are hand selected by our Master Butchers, Philip and Alastair David, from Exeter Market and direct from local farms.  We pride ourselves on providing our customers with the highest quality lamb.
1/2 Leg of Lamb Fillet End 1.3kg £24.20
1/2 Leg of Lamb Shank End 1.8kg £33.50
Whole Leg of Lamb 3kg £55.80
Please choose your LEG OF LAMB below in OPTIONS and then choose your QUANTITY.