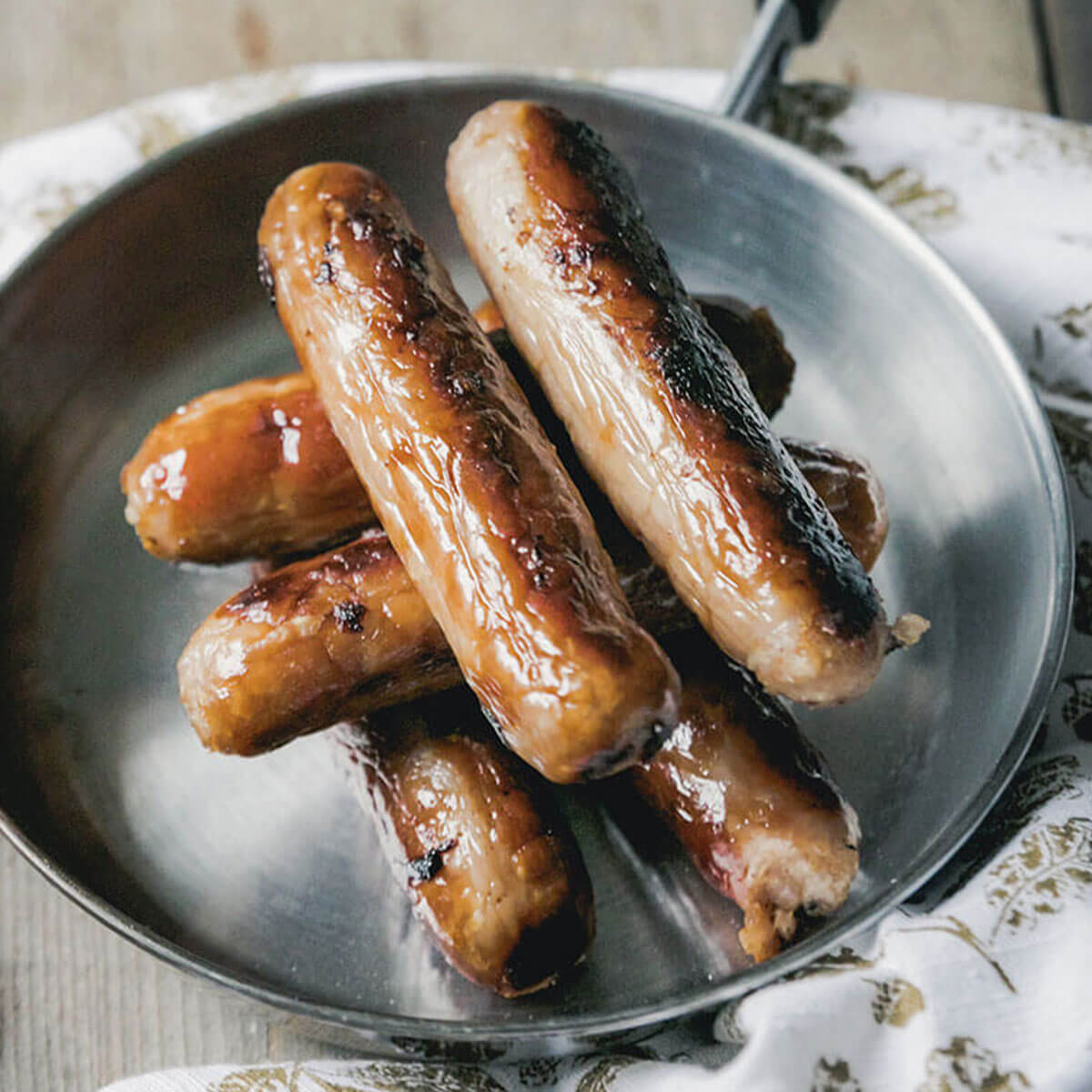 Countrystyle Pork Sausages
£5.50 each
The ultimate breakfast sausage; blended with herbs, like the renowned Cumberland sausages. Perfect for fry ups, breakfast wraps and sausage baps.
Our Master Butchers, Phillip and Alastair, are experts in sourcing and hand selecting the finest quality, locally reared meat.
6 x Countrystyle Pork Sausages £5.50
18 x Countrystyle Pork Sausages £14.00
Please choose your TYPE below in OPTIONS and then choose your QUANTITY.
Allergen Information
Breadcrumb (Wheat flour (contains Calcium Carbonate, Iron, Niacin, Vitamin B1), Salt, Yeast), Salt, Dried Leek, Rusk (Wheat flour (contains Calcium Carbonate, Iron, Niacin, Vitamin B1), Salt), Rapeseed Oil, Stabilisers: Sodium Tri-polyphosphate (E451i) & Sodium Diphosphate (E450i), Sugar, Yeast Extract, Flavour Enhancer (E621), Preservative: Sodium Sulphite (E221) (2.7%), Ground White Pepper, Antioxidant (E301), Dextrose, Spices Extracts, Ground Mace, Herb Extracts, Colour: Carmine (E120); Dried Herbs (herbs, spice)