If you always stick to sirloin or rely on rump, we challenge you to try something different on the steak front...
For us, Friday night is always steak night and we have plenty of options for the steak lovers. Choose a tasting experience box full of incredible 40-day dry aged steaks or a Tomahawk sharing feast with all the garnishes.
As well ask working with a handful of incredible local farmers, here at Darts we have our own herd of native Ruby Red cattle that graze on the banks of the River Clyst. They are grown to natural maturity - a much slower pace than industrial breeds - which results in deep intramuscular fat, incredible marbling and truly amazing tasting beef. So whether you enjoy a juicy sirloin or a beautifully tender fillet, you are in for a mouth-watering treat.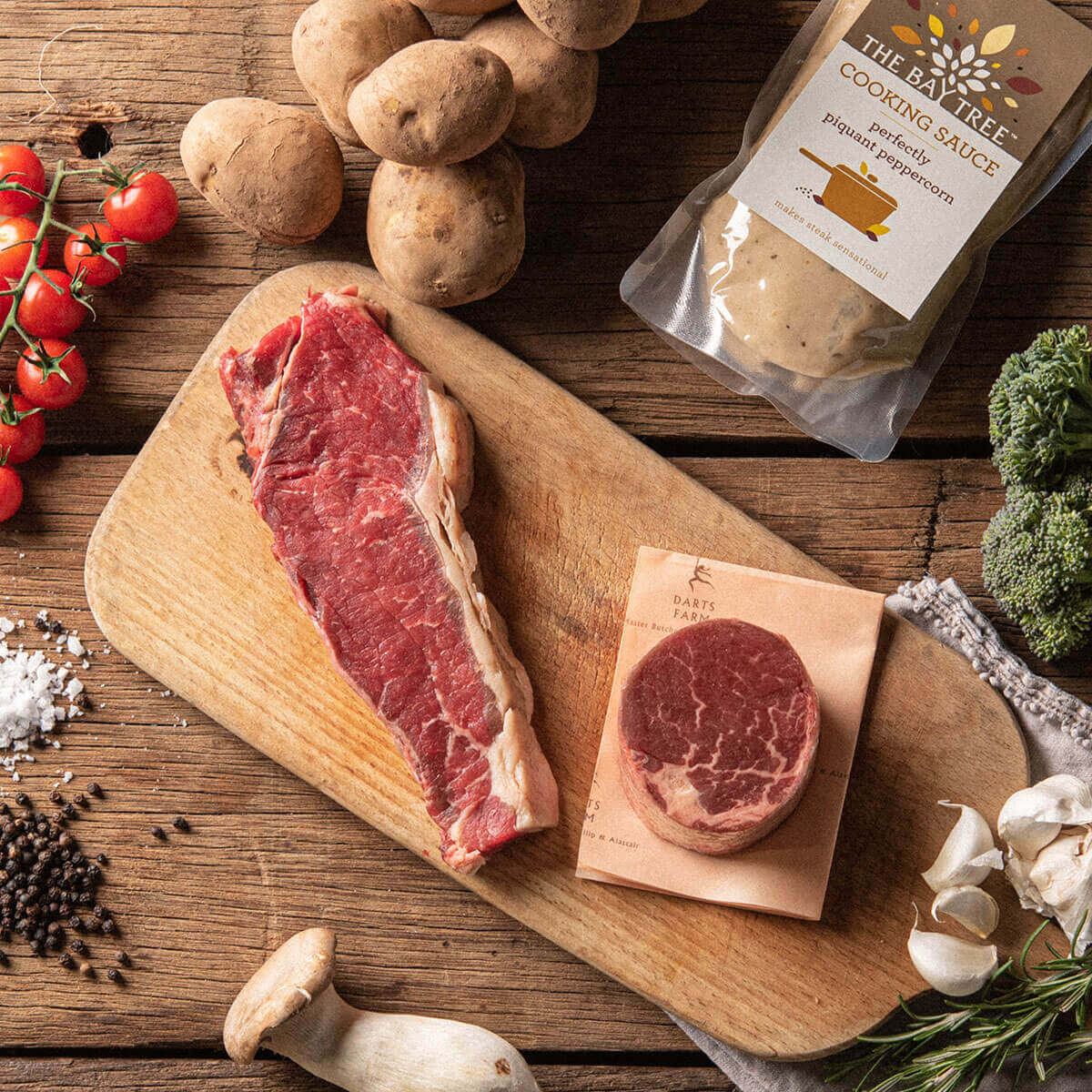 This date night meal box includes everything that you need for a delicious steak dinner...
This box is filled with everything you need to wow a loved one with a show-stopping Tom...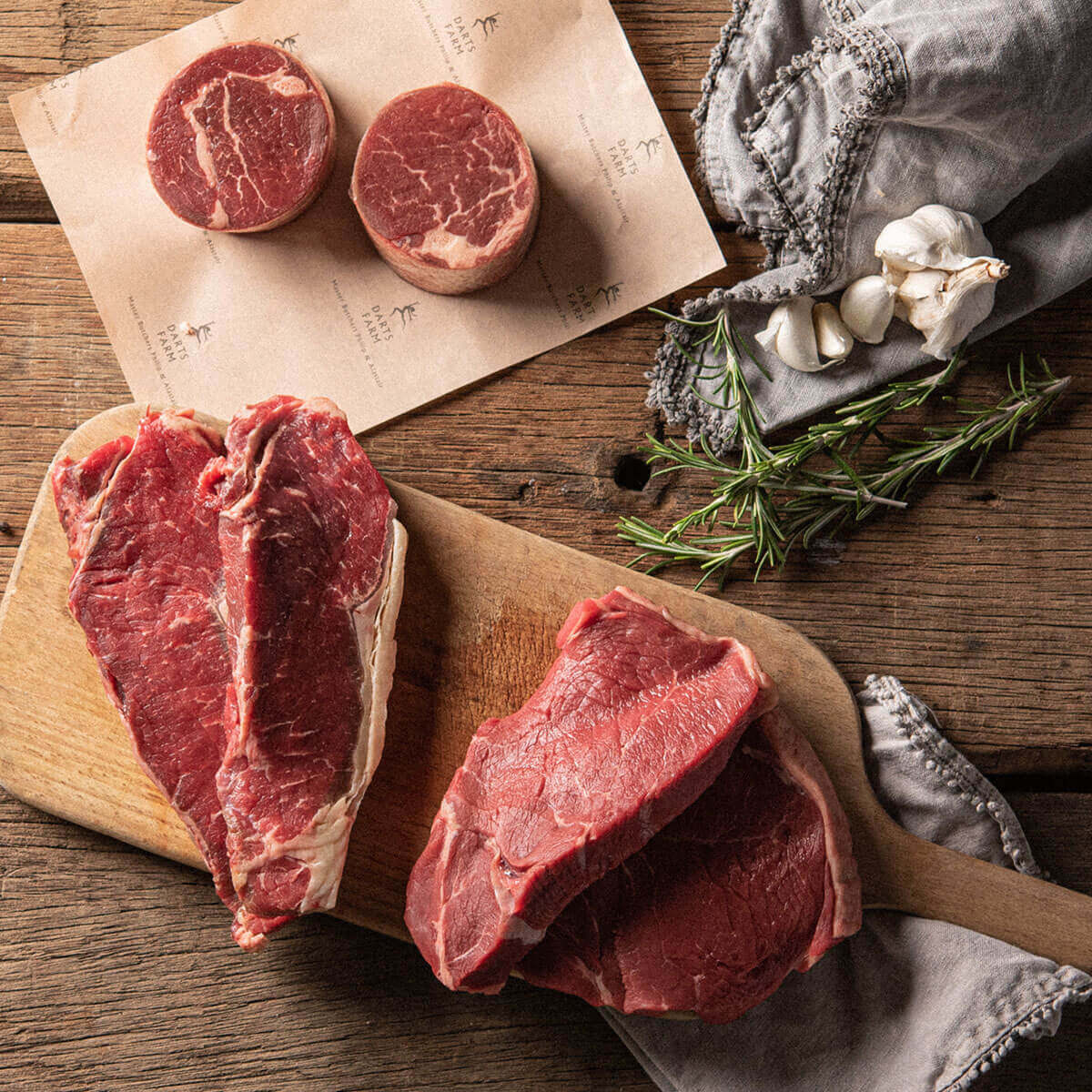 This box includes a selection of classic cuts that are perfect for hosting an incredibl...
Blow your family away with our amazing selection of 40 Day Dry Aged steaks. Whether you...