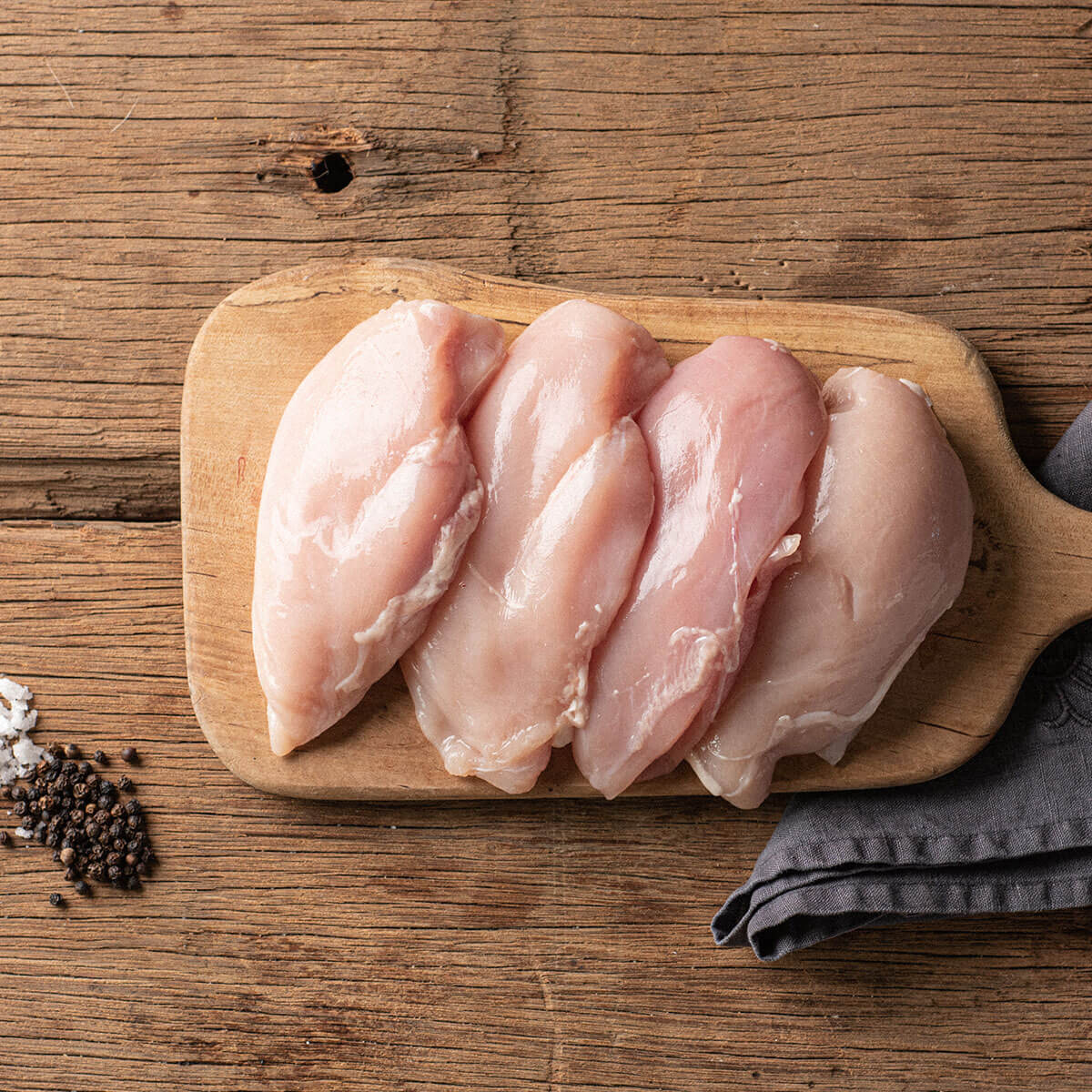 Special Offer -Free-Range Chicken Breast Fillets - Buy 6, Get 2 Free
£11.20 each
Please select the offer in the drop down OPTIONS - choose from:
2 x Chicken Breast Fillets (min 400g total) £11.20
SPECIAL OFFER, BUY 6 GET 2 FREE Chicken Breast Fillets £33.60
Treat yourself to our succulent chicken fillets, which are boneless and skinless - ready to cook up in a curry, fajitas and more! 
Peter and James of Creedy Carver at Merrifield Farm in Crediton have supplied us with free-range chicken and duck for over 15 years. They share our passion and commitment to rearing birds to the highest standards of quality and animal welfare.
Our Free Range Chicken Fillets are skinless and boneless.
Please choose your OFFER below in OPTIONS and then choose your QUANTITY.