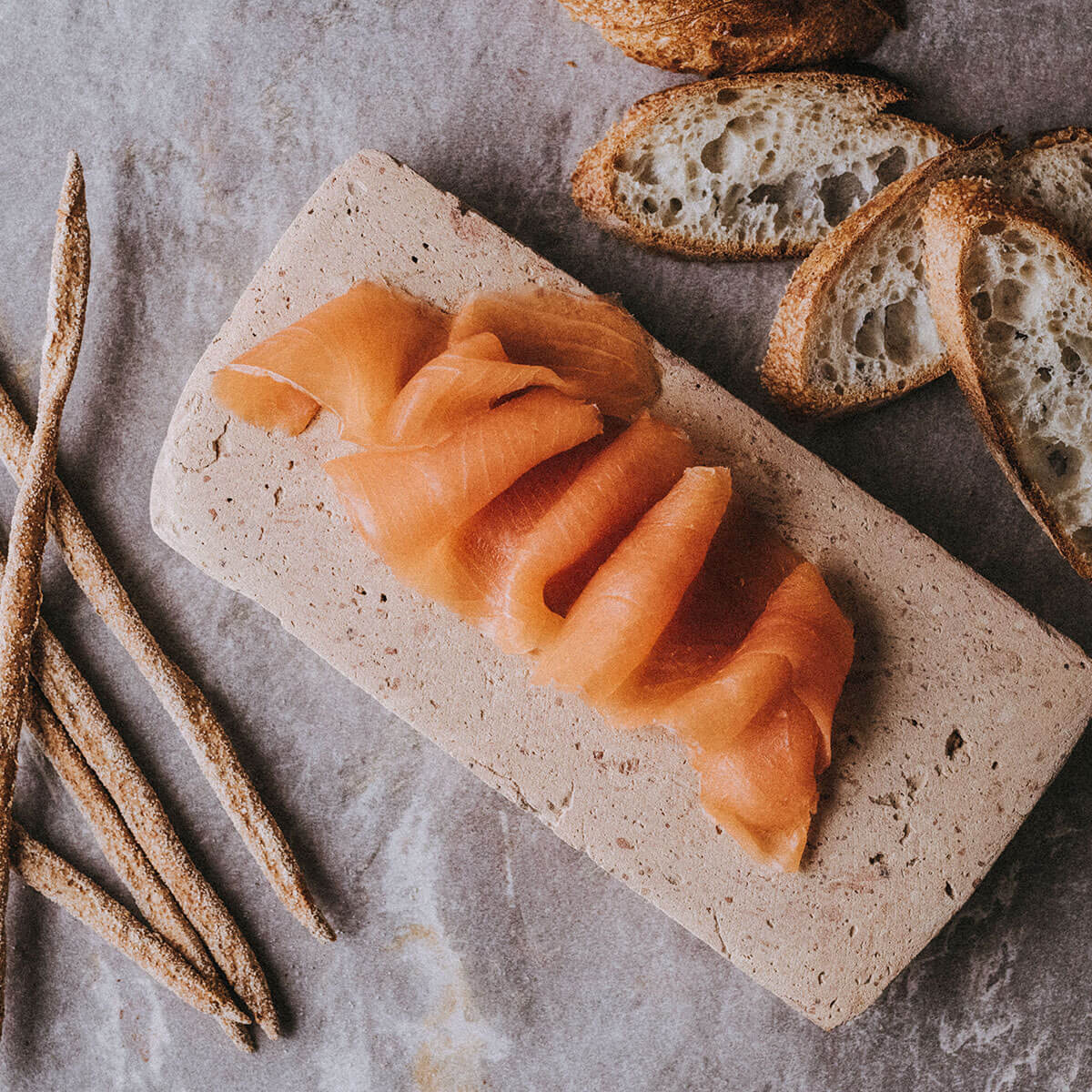 Hebridean Smokehouse Salmon
£2.49 each
"The best salmon in the world" - 

Prue Leith
Fergus and Anne Granville produce a peaty smoked salmon quite unlike anything else we've tasted. Using locally cut peat with beechwood, and fish from the pristine Hebridean waters, this smokery is unique and their hand-prepared salmon is a must to taste!

Hebridean Smoked Salmon Pate 90g £2.49
Hebridean Peat Smoked Salmon 125g £7.49
Hebridean Peat Roasted Salmon 150g £8.99
If you wish to pre-order a
Whole Side of Hebridean Smoked Salmon
, please email
orders@dartsfarm.co.uk
Please choose your PRODUCT below in OPTIONS and then choose your QUANTITY.