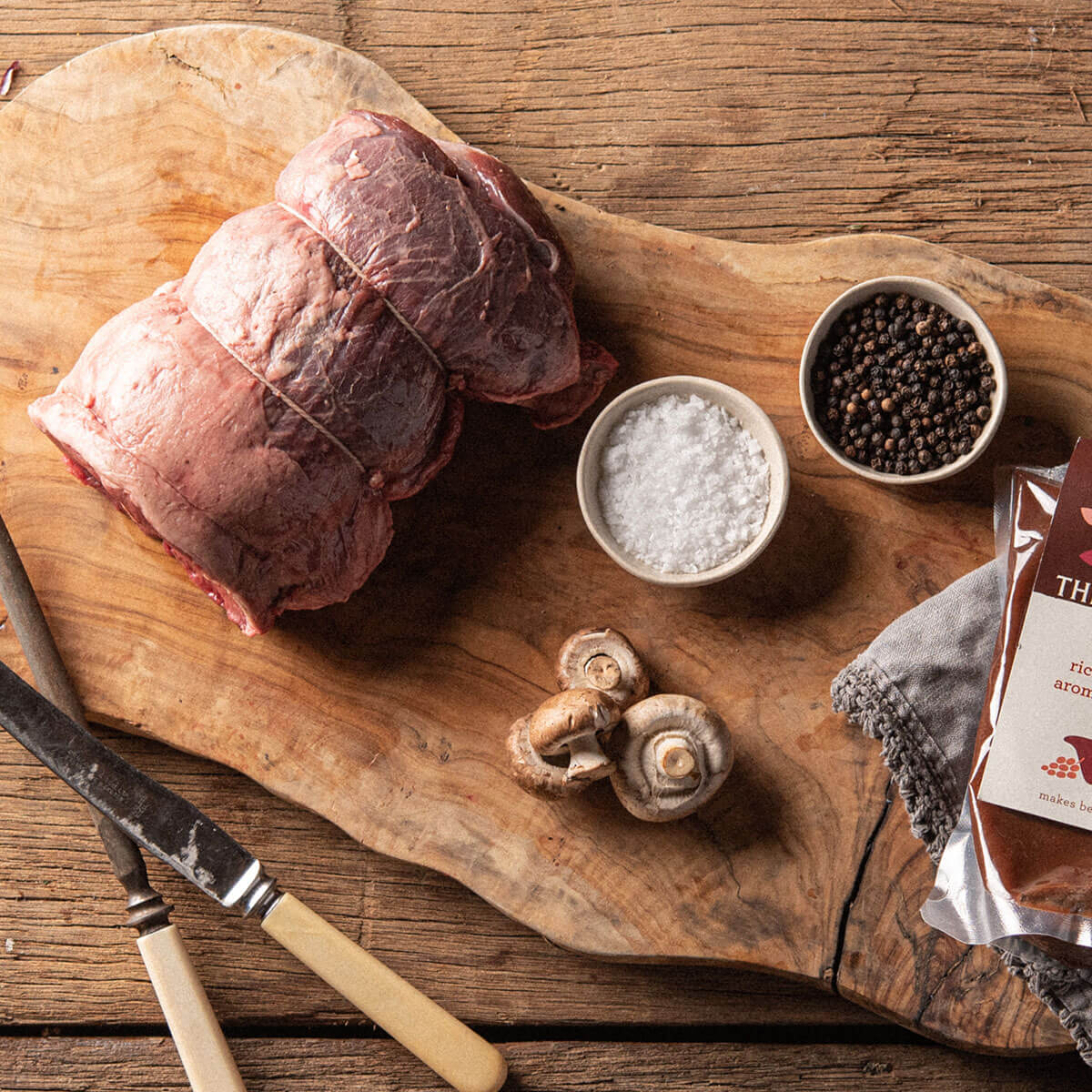 Haunch of Venison
£25.00 each
A very lean cut - haunch of venison an incredible roasting joint. It pairs perfectly with homemade red wine gravy and seasonal vegetables; such as celeriac, parsnips and fennel. Try something new for your Sunday roast and discover the rich and delicious flavour of our dry-aged venison. 
Haunch of Venison 1kg £25
Haunch of Venison 1.5kg £37.50
Haunch of Venison 2kg £50
Our Master Butchers, Philip and Alastair David, source all of our amazing venison from Dick, who is one of the best game keepers that we have ever met. We have worked with Dick, who rears his herd of Fallow Deer just across the River Exe on the Powderham Estate, for over 20 years.