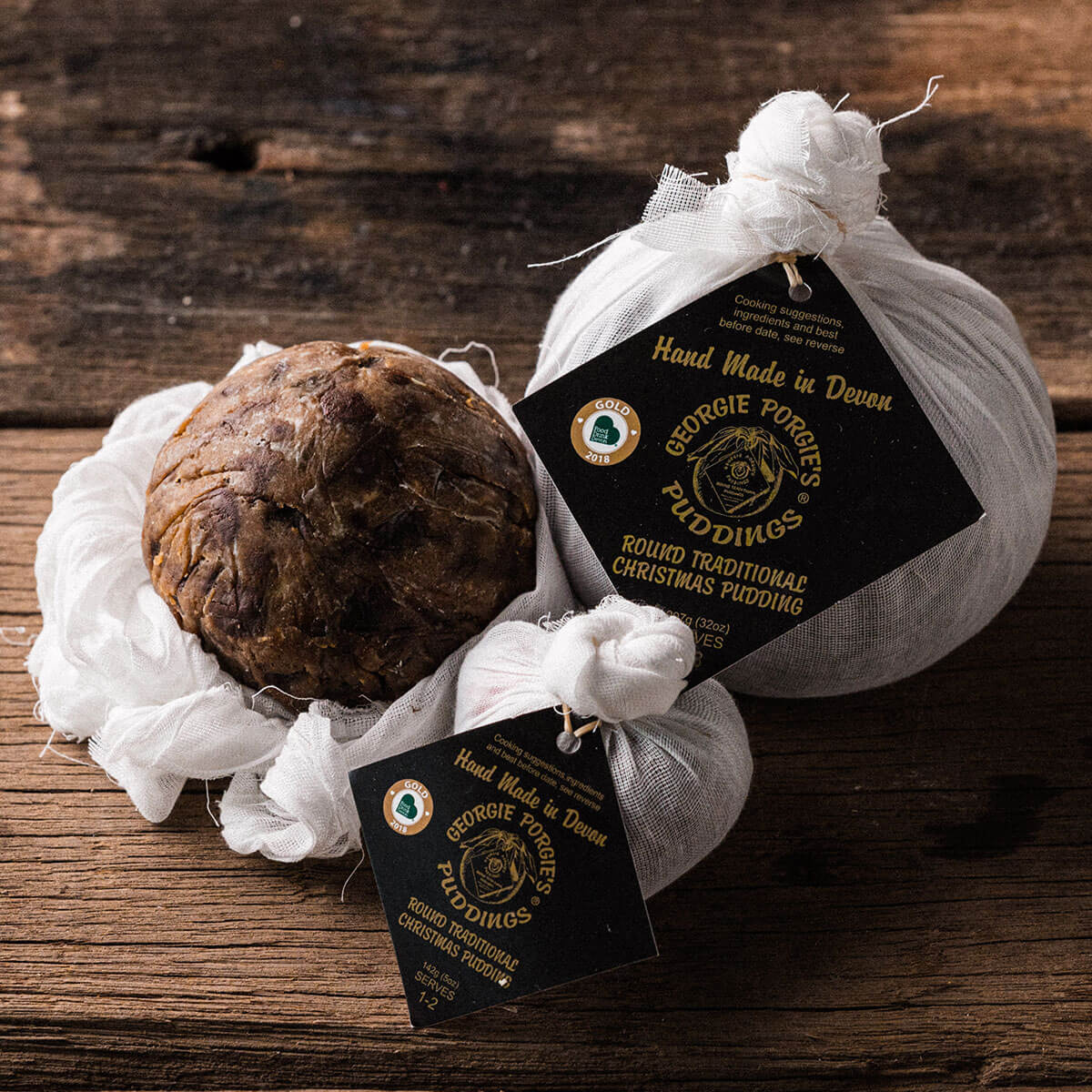 Georgie Porgie Traditional Christmas Pudding
£4.99 each
A unique combination of brandy, rum, currants, sultanas and raisins brings all the decadent aromas of Christmas to your home. Deliciously festive and easy to serve, this pudding pairs perfectly with flaming brandy or fresh local cream!
George began making traditional Christmas puddings at the young age of 18. Since then these delicious 'melt in the mouth' puddings have been made in Budleigh Salterton, Devon, and still are today!
Small Traditional Christmas Pudding, Serves 1-2 £4.99
Medium Traditional Christmas Pudding, Serves 3-4 £9.99
Large Traditional Christmas Pudding, Serves 6-8 £16.99
Please choose your PRODUCT below in OPTIONS and then choose your QUANTITY.

ALLERGEN INFORMATION
Vine Fruits (46.5%), Currants (16.5%), Sultanas (15%), Raisins (15%), MILK, Sugar, WHEAT Flour, Breadcrumbs (WHEAT), Non-hydrogenated vegetable suet (sustainable palm, sunflower oil (WHEAT), F.R. EGGS, Brandy (0.8%), Rum (0.8%), Spices & Salt.