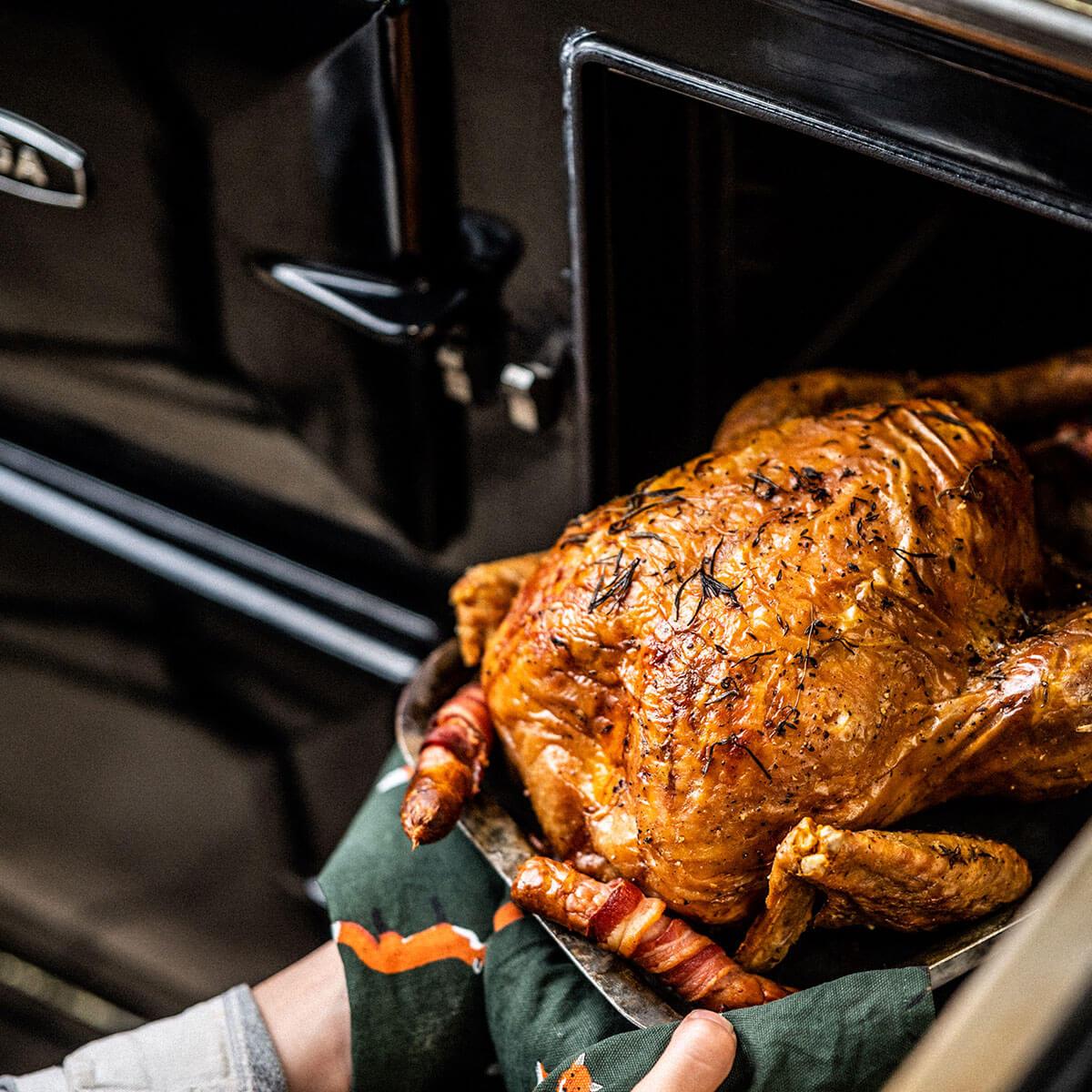 Free Range Whole Bronze Turkey
£93.00 each
Bronze Turkeys are the traditional choice for Christmas; they are distinctive from their black feathers and their intense flavour.

We're proud to work with one of Devon's very best turkey farmers; Steven Slade of Rosamondford Farm in Aylesbeare. Steven and his team are dedicated to rearing the most succulent, flavoursome and traditional turkeys on the family farm and share our values for high standards and traditional husbandry. We specially select our turkeys for a proper layer of fat under the skin to lock in the flavour and moisture when cooked.
Please note, our Christmas Turkeys will be available for delivery from Tuesday 7th November.
Click here for cooking instructions!
Whole Bronze Turkey 4.5kg (feeds 4-6) £93
Whole Bronze Turkey 5kg (feeds 5-7) £103
Whole Bronze Turkey 5.5kg (feeds

 6-8

) £113
Whole

Bronze

 Turkey 6kg (feeds 7-9) £121
Whole

 

Bronze Turkey 6.5kg (feeds 8-10) £132
Whole

Bronze 

Turkey 7kg (feeds 9-11) £139
Whole

Bronze 

Turkey 7.5kg (feeds 10-12) £149
Whole

 

Bronze Turkey 8kg (feeds 11-13) £157
Whole Bronze Turkey 8.5kg (feeds 12-14) £162
Please choose your TYPE below in OPTIONS and then choose your QUANTITY.
Please note, our turkey is naturally reared on a local, family farm so weights are not absolutely precise.