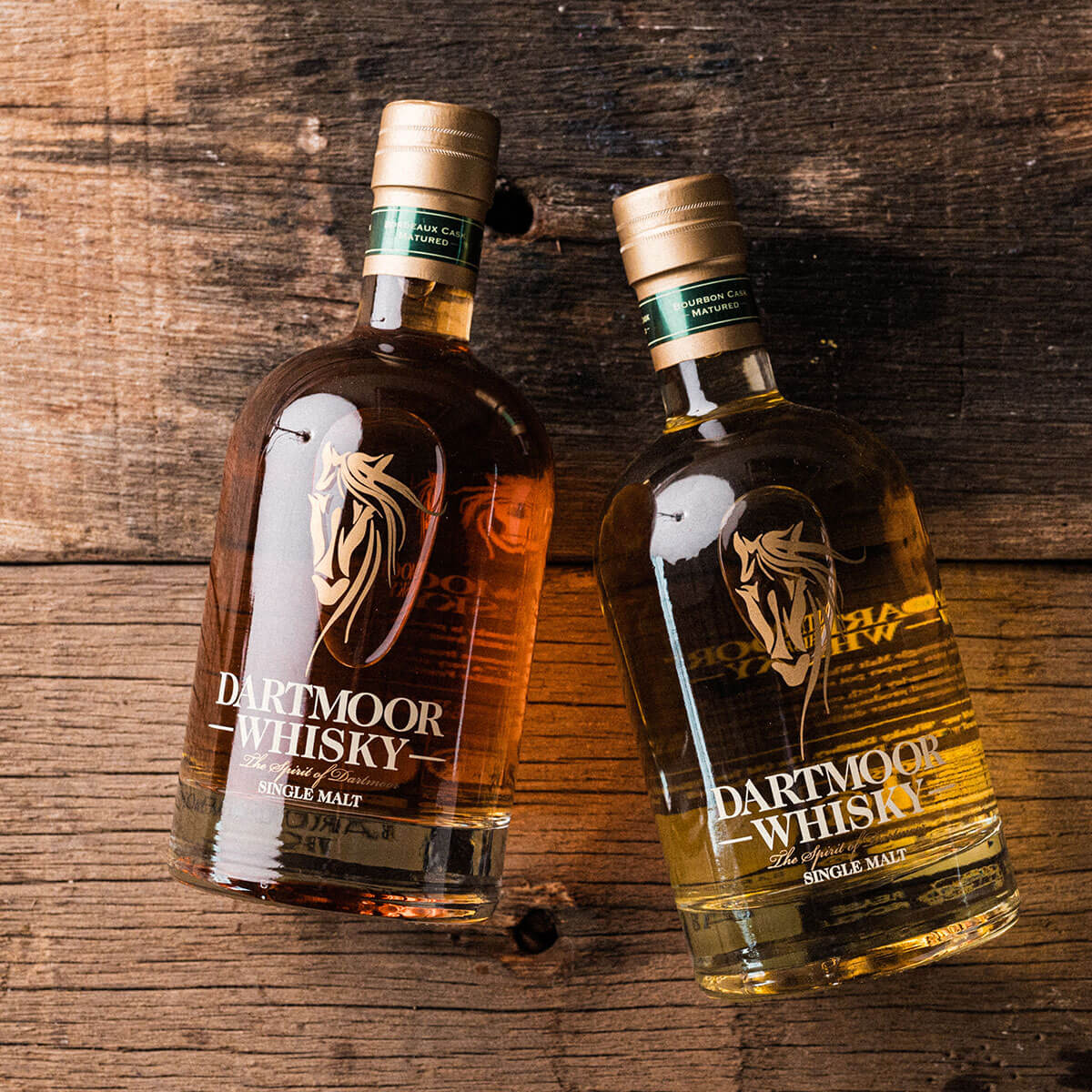 Dartmoor Whisky
£67.99 each
Founders Greg & Simon, along with Master Distiller Frank (& his 50 years of experience!), craft their amazing whisky at the old Town Hall in Bovey Tracey. Each bottle of smooth whisky is created in their beautiful copper still 'Alembic Charantais', which was hand-beaten in Cognac in 1966.
The first single malt whisky distillery in the South West; with the unique Devon climate & soil to grow great quality barley, the granite geology of Dartmoor that filters wonderful Dartmoor spring water, and the air quality and sea breezes that provides great storage during maturation, each bottle is simply world-class!
Bourbon Cask Matured Whisky £67.99
Bordeaux Red Wine Cask Matured Whisky £67.99
Please choose your WHISKY below in OPTIONS and then choose your QUANTITY.