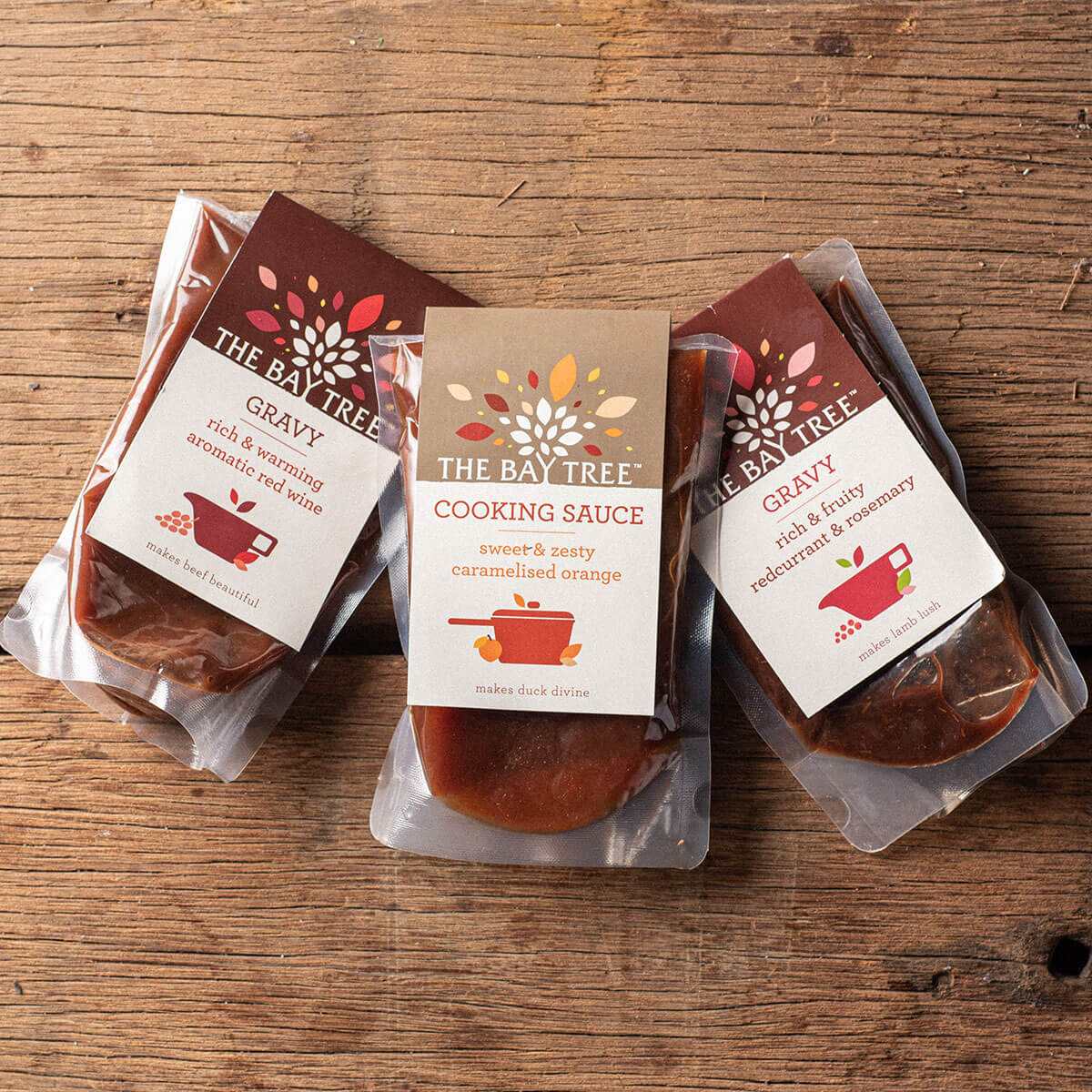 The Bay Tree Gravy
£3.99 each
Whether as a traditional pour over gravy for roast dinners and meat or as a base for a pie or sauce for a casserole these delicious gravies are simply world-class.

Having grown up enjoying her family's delicious, homemade Cucumber Relish; chef Emma Macdonald began crafting her own chutneys and preserves in her mother's kitchen in Somerset over 25 years ago. Using traditional yet innovative cooking methods, she continues to handmake award-winning condiments and table sauces that are not only amazing by themselves, but make fantastic ingredients in home-cooking!
Rich & Fruity Redcurrant & Rosemary Gravy 320g £3.99
Roast duck legs in the gravy for a delicious alternative to traditional Sunday roasts. This gravy also pairs perfectly with a

 vegetarian butternut squash and goats cheese pie.
Rich & Warming Aromatic Red Wine Gravy  320g £3.99

Simply add the juices of your roast lamb or beef and warm through for a delicious gravy or use as a base sauce for a beef casserole with chunky root vegetables.
Sweet & Zesty Caramelised Orange Cooking Sauce 320g £3.99
Makes a fantastic Duck a l'Orange. Simply heat and pour over sliced duck breast. Divine!