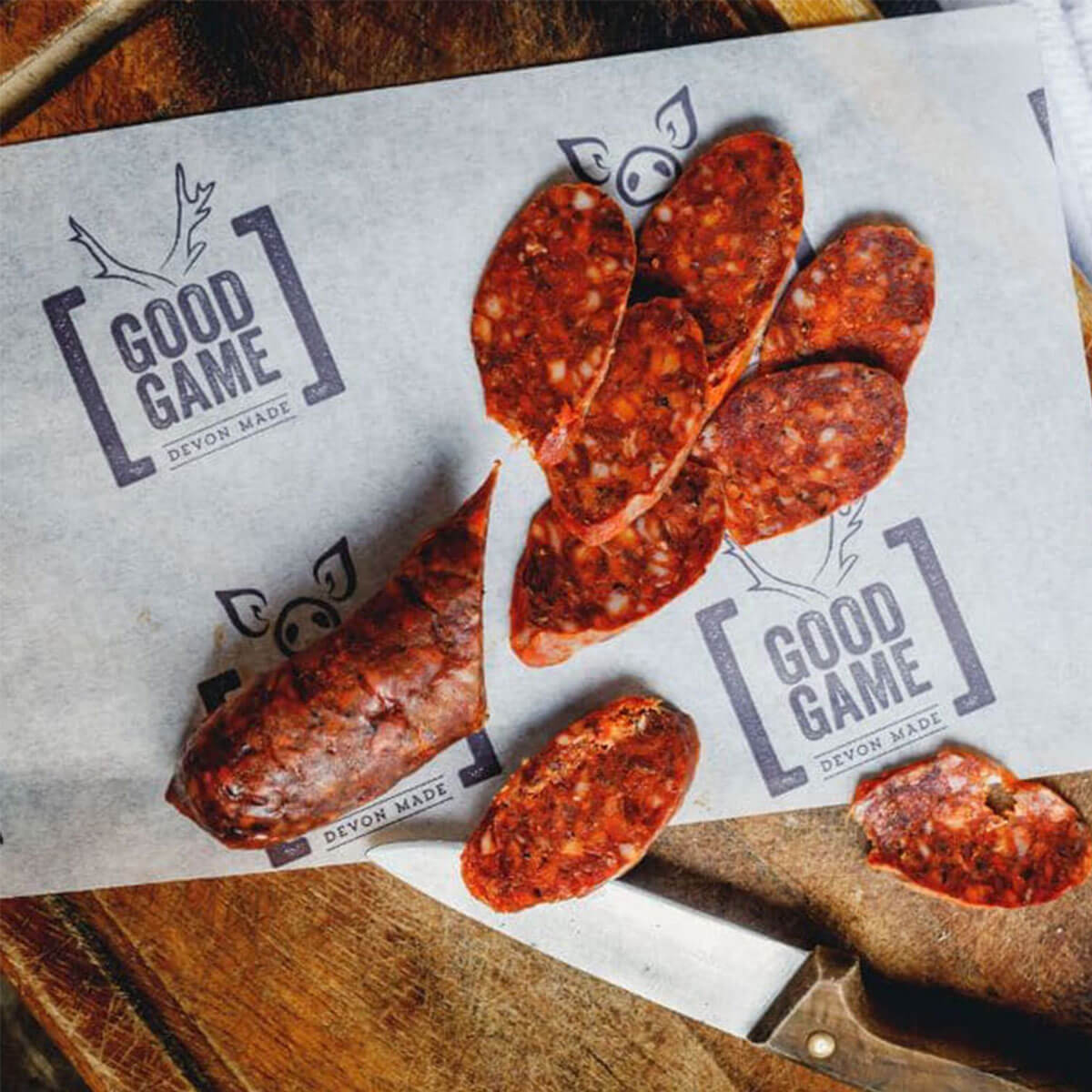 'Hot Box' Charcuterie Hamper
£17.00 each
Charcuterie with a kick! This selection of spicy meats is perfect for adding some heat. 
read full product information
Your 'Charcuterie Hot Box Tasting Experience' box will include...
Good Game
Founders, Pete, Jim and Steve, handcraft their award-winning cured meats just a few miles down the road in Topsham; using just salt, the natural Exe Estuary air and locally sourced meat.
N'Duja - this is a soft spreadable spicy salami. It's amazing on toast, with eggs, in sauces, on a pizza or just eaten with a spoon.
Devon Fire Chorizo - this is a classic Chorizo style cured sausage with the addition of a chipotle smoked Chilli powder to give it a smoky kick and a bit of heat. Subtle flavours of fennel and garlic build with the heat.
Somerset Charcuterie
Using outdoor and locally reared Saddleback, Oxford Sandy & Black & Tamworth pigs, the team embrace traditional Italian and Spanish methods combined with some of the fantastic flavours and rich food culture of the West Country, sourcing other local ingredients such as cider, sage, cheese, goat, duck and wild garlic from Somerset producers.
Somerset Spicy Cider Chorizo - b

ased on their classic cider chorizo but packing a bigger punch of spice, the perfect snack with cider, beer or wine!
Sorry this product is SOLD OUT