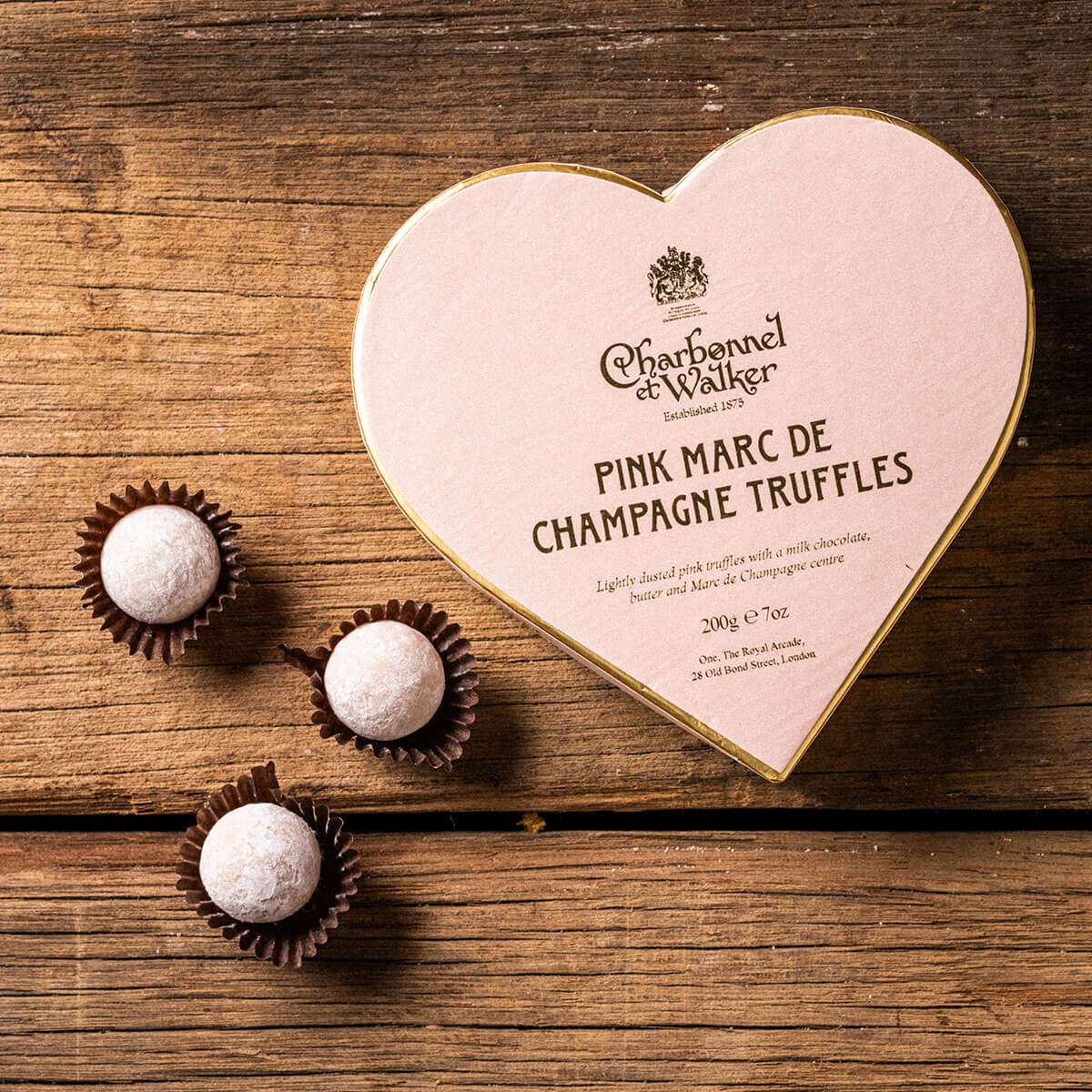 Charbonnel Et Walker Pink Marc De Champagne Truffles Heart 200g
£18.99 each
This beautiful heart shaped gift box filled with the finest Pink Marc de Champagne chocolate truffles makes a beautiful gift for a loved one. 
Founded almost 150 years ago, Charbonnel et Walker was one of Britain's earliest chocolatiers. The team take pride in being endorsed by the Royal Warrant as chocolate makers to Her Majesty The Queen.
Their chocolates are handmade according to traditional recipes and are renowned for their luscious richness and unforgettable silky taste. Presented in a beautiful handmade box, these truffles make the perfect gift... or a lovely treat for yourself.