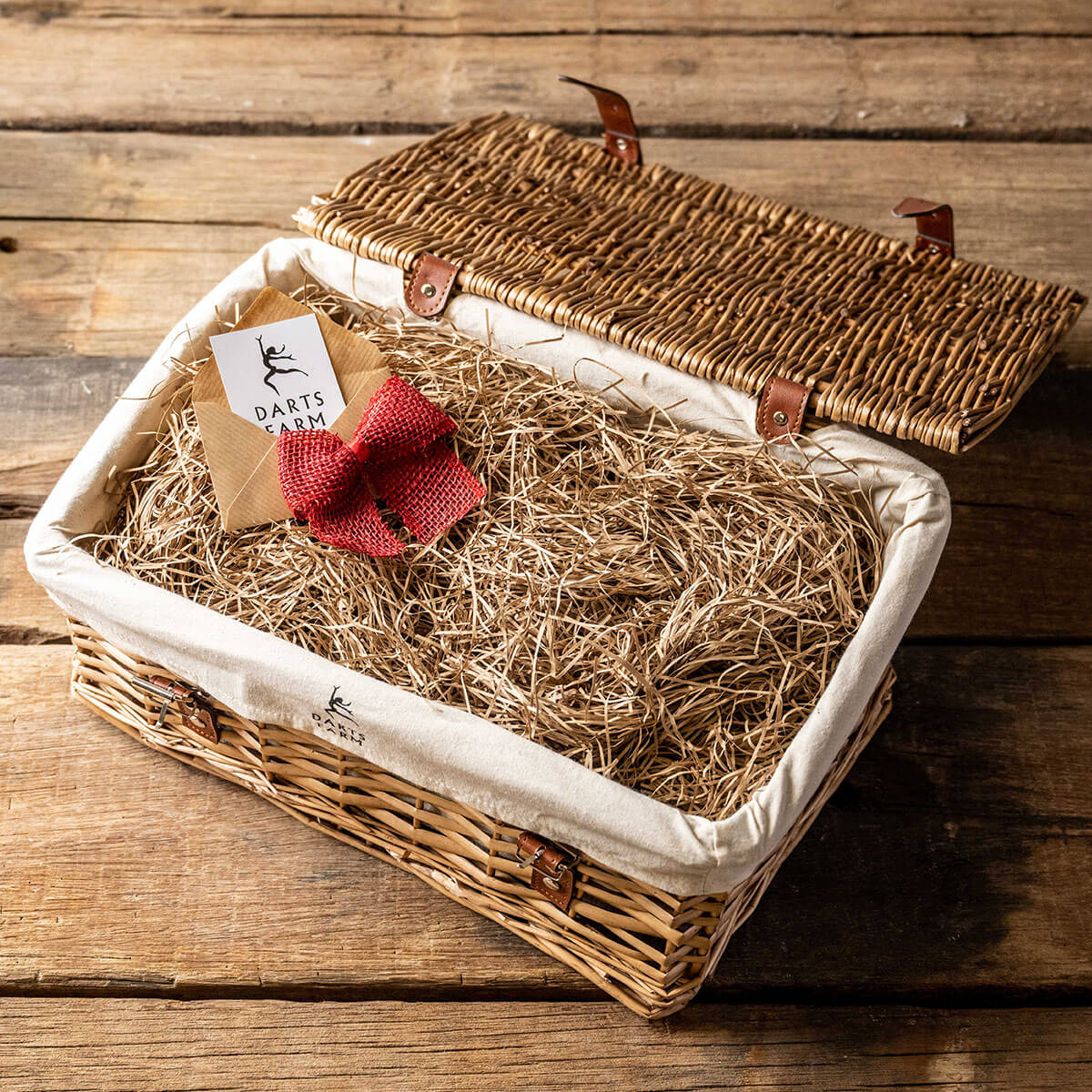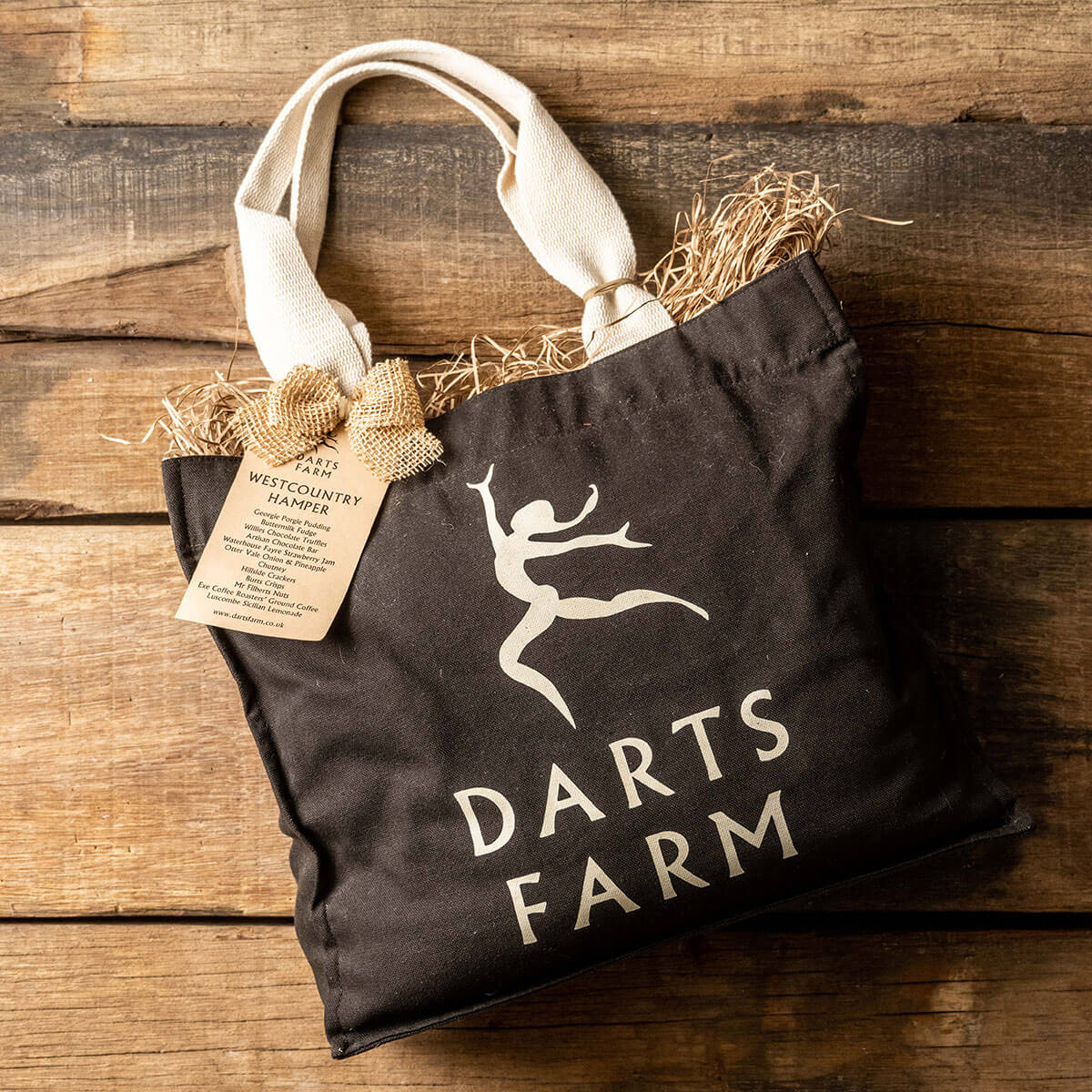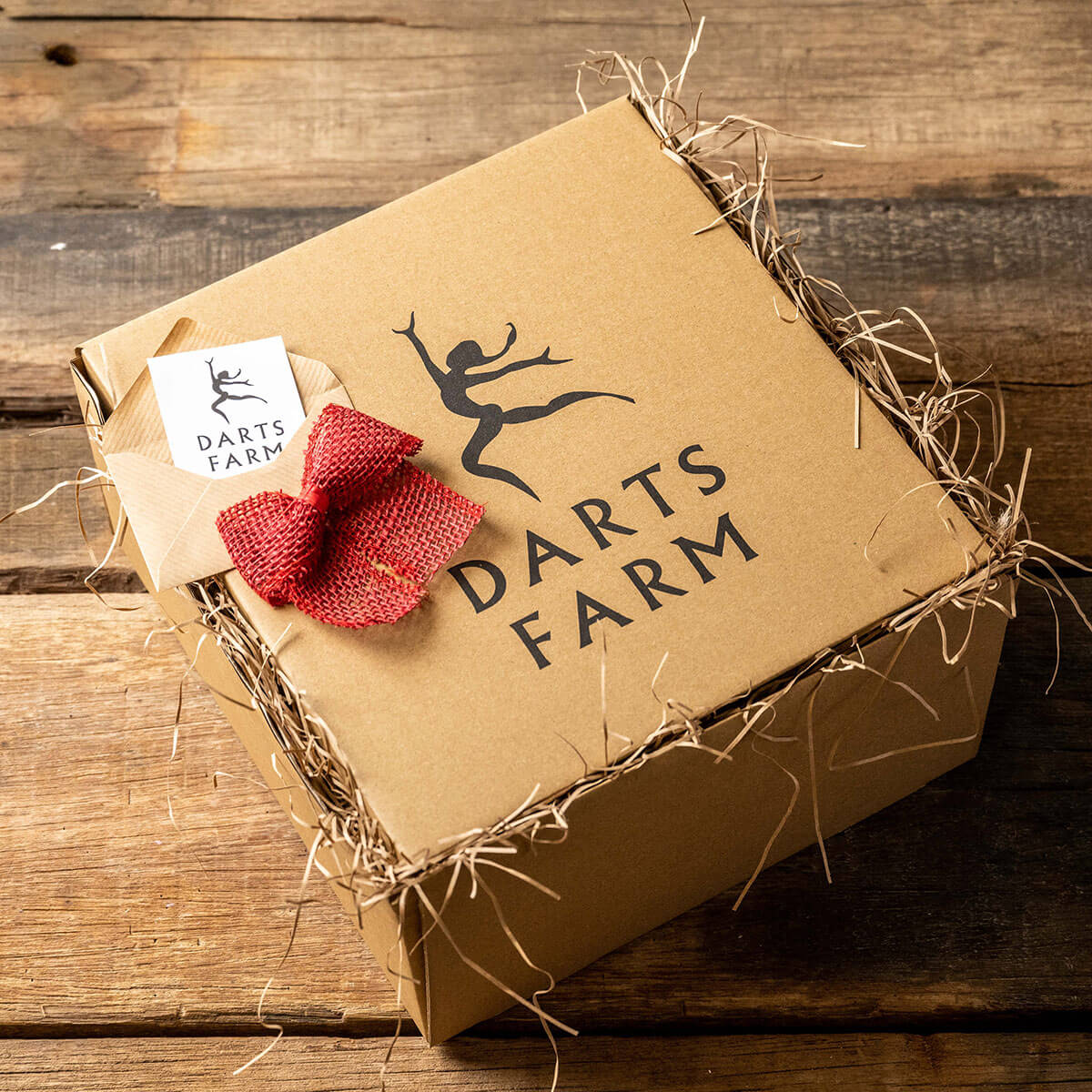 Italian Artisans Festive Hamper
£110.00 each
A selection of our favourite Italian artisans, sourced from small scale producers that champion slow food and are obsessed with provenance. These are some of the finest ingredients, accompaniments and showstoppers in the world. From coffee hand-crafted in Tuscany's oldest roastery, to Filippi's handmade panettone, this hamper would be any foodies dream this Christmas! 
Hamper options: Please select from a beautiful wicker basket, cloth bag or branded card box in the drop down.
Read Full Product Information
Your hamper will include:
Enoz Primitovo 'Il Chaos' - Following generations of family farming traditions, Roberto and his daughters, Alessandra and
Ludovica, created Enoz. Located on the slopes of an extinct volcanic area overlooking the Mediterranean sea, the family farm and vineyard has a truly unique soil-microclimate; a meeting point between sea and land that gives their wines an unmistakable characteristic. The family team hand harvest the grapes before fermenting in large amphora containers to enhance the aromas and scents of the grapes; a process that has been used in the region since the Roman Empire. The mouthfeel of their wine is very gastronomic and versatile; a spontaneous expression of the vineyard, the grape variety and the volcanic territory! 'Il Chaos' is a red wine of a medium body with a nose of blackberries, raspberries and subtle elderberry flowers.
D.Barbero Chocolate Coated Breadsticks - With a crisp crunch, followed by a wonderful contrast of savoury breadstick and sweet bitterness of dark chocolate , these hand-dipped grissini are simply delicious. For 5 generations (over 150 years!), Davide Barbero's family have been crafting world class torrone (Italian nougat), chocolate and confectionary in the Piedmont region of Italy.
Filippi Pannetone -

Founded nearly 50 years ago by Maria and Giuliano, Filippi has now handed down to the next generation; their sons Andrea and Lorenzo. Their traditional panettone is crafted using their unique, 40 year old mother yeast and only the finest ingredients; including free range eggs and local milk from the village dairy. Cooked to perfection... you'll want to share and savour this delicious bake until the last crumb.

Panforte - Handcrafted in Tuscany by Antichi Dolci Di Siena, Panforte is a traditional, chewy Italian cake that is similar to a Florentine. Crafted with honey, spices, light flavoured candied fruit, almonds and sprinkled with vanilla sugar, each bite is full of delicious flavour - the perfect cake to share with loved ones at Christmas time!
Manaresi Ground Coffee - Produced in Tuscany's oldest roastery, Manaresi coffee is crafted using traditional methods and the highest quality beans. The unique flavour and indulgent aroma creates the best Italian espresso you'll ever taste!
Gianni Calogiuri L'Olio Extra Virgin Olive Oil - The Calogiuri family have been traditionally hand-crafting oil and vinegar in Puglia, Italy, for 6 generations. Today, they hand-craft their extra virgin olive oil using a rare traditional method called "affiorato"; Calogiuri are 1 of 3 artisans in the whole of Italy to still use this technique.The oil is first cold-pressed immediately after harvesting the olives - which happens only once a year, in November - and then left to rise to the surface on its own. It is then hand-collected in jugs to be bottled. There's no extraction pressure and minimal harm to the delicate olives, giving the olive oil a dense, full-bodied texture and the full flavor of the original fruit.This rich and dense Italian extra virgin olive oil is a true delight to the senses, adding texture and silky flavor to any recipe.

Ricciarelli Di Siena Amaretti - Handcrafted in Tuscany by Antichi Dolci Di Siena, Ricciarelli are traditional, very soft Italian biscuit. Crafted with almonds, honey, sugar and softened with egg white; each biscuit is expertly hand-worked one by one before being cooked gently in the oven and sprinkled with sugar icing.

*At times hamper contents may vary due to stock availability, but items will be replaced with products of the same or higher value and quality.
delivery
Nationwide delivery:
Wednesday & Friday £7.95 UK Standard Delivery Charge (per order)
Excluding some post codes; Delivery | Darts Farm
Gift messages may be added at check-out
Collection from Darts Farm is free - choose Collection at check-out.
sustainable packaging
A

ll of our hampers are packed carefully with all products laid flat and covered in shredded paper. This is to ensure that they are equipped for transportation and arrive with you safely.
Darts Farm branded recyclable cardboard box, made in the UK.
More information here: Sustainably Driven Hampers! | Darts Farm