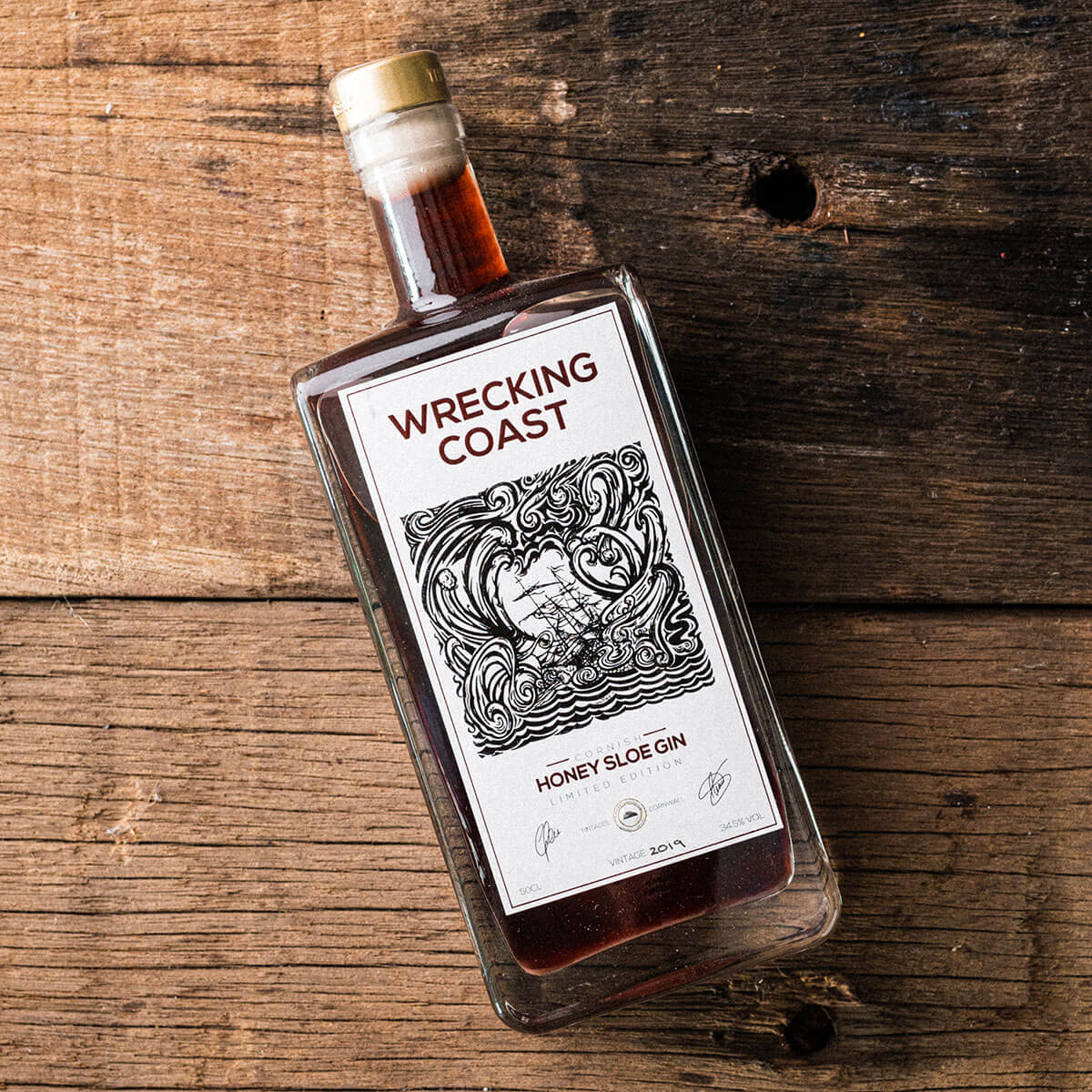 Wrecking Coast Honey & Sloe Gin 50cl
£36.99 each
Enjoy neat, sipped on a winter's walk from a hip flask, with prosecco for celebrations or as a hot toddy with orange, honey and clove on cold evenings.
The team at Wrecking Coast have been crafting their incredible hand-distilled gins in small batches in Tintagel, Cornwall. 
The creation of their sloe gin starts with a simple but flavoursome gin with plenty of juniper. They then add sloes and a subtle recipe of orange and lemon zest, cinnamon, clove and nutmeg, before allowing the gin to gently steep for at least three months.
A month before bottling they gradually add sweetness to bring out the rich, dark red-berry flavours of the sloes, then finish with Cornish Wildflower honey from local hives around Cornwall.