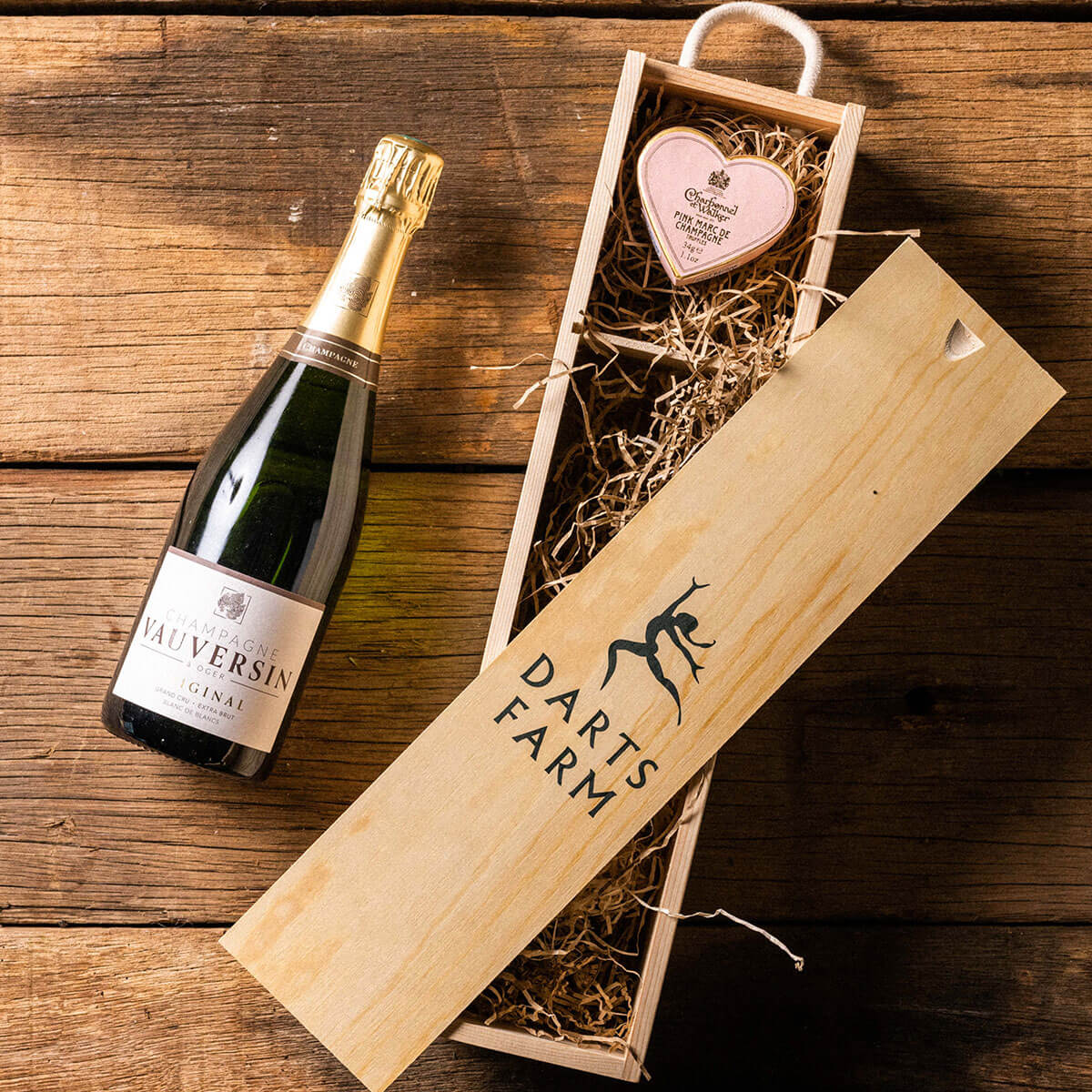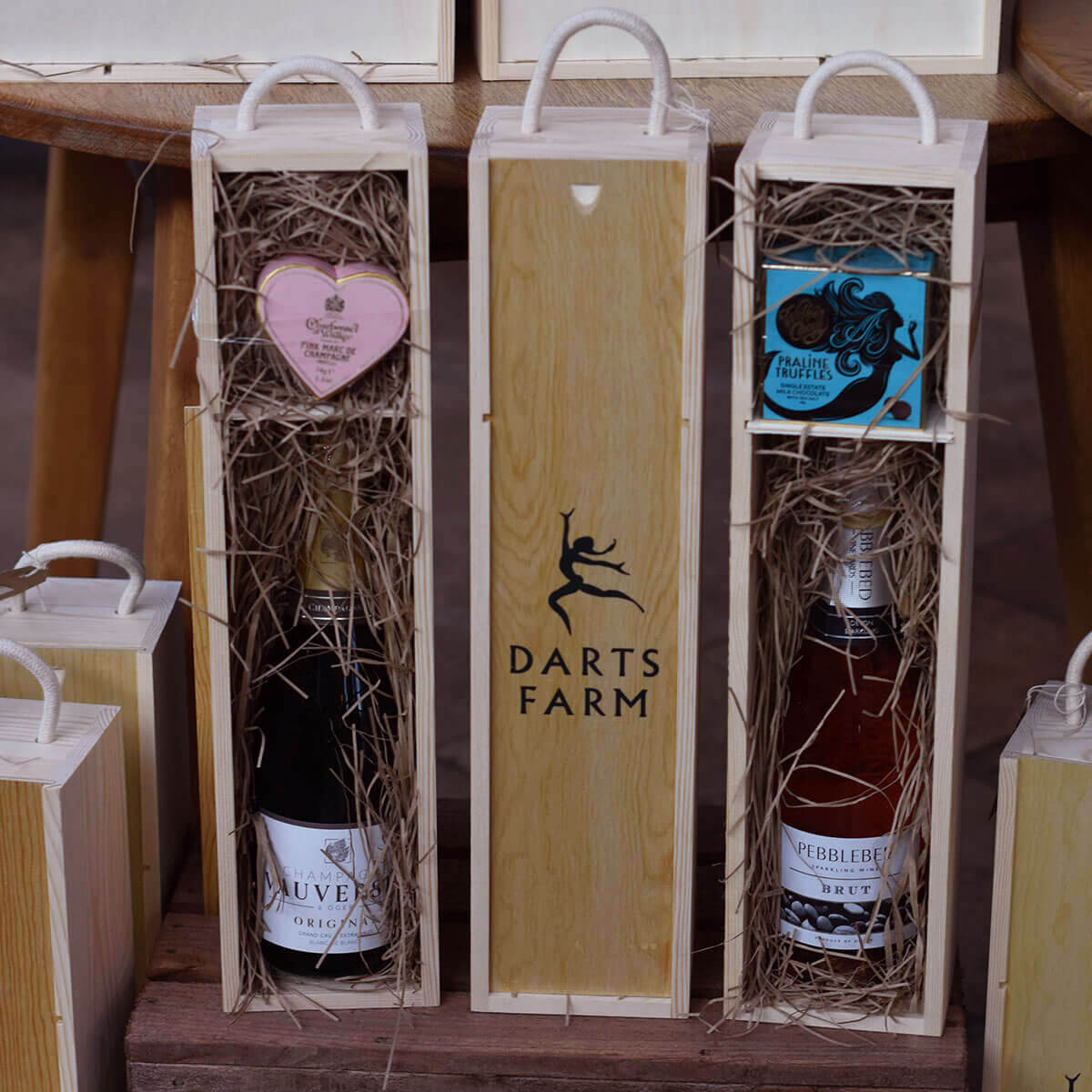 Grand Cru Fizz & Truffles
£59.00 each
Presented in a beautiful wooden box, this combination of world-class champagne and indulgent British chocolate is the perfect gift!  
Read Full Product Information
This gift includes…
We met Laurent, the third generation of the Vauversin family a few years ago. Following in his grandfather's footsteps, Laurent crafts his champagne from grapes handpicked from his family's organic vineyard in the famous Grand Cru village of Oger; a region renowned for producing some of the finest Champagne in the world.
Grand Cru is the top tier of classification for Champagne; there are only 17 villages in France where it is produced. Most of the wineries producing Grand Cru Champagne are small, independent and family owned – just like Laurent's - which is why you rarely see a Grand Cru from any of the famous champagne houses.
Vauversin Champagne was started by Laurent's Grandfather after he returned home from fighting in WW1. He began to sell the grapes from his small number of vines, but when the great depression hit in the 1930's he realised that he couldn't make a living from this so began turning them into wine. As he no real routes to market, he contacted everyone he fought with in the war that may own a pub or restaurant; and that's where it all started!
Charbonnel et Walker Truffles
Founded in 1875, Charbonnel et Walker was one of Britain's earliest chocolatiers who take pride in being endorsed by the Royal Warrant as chocolate makers to Her Majesty The Queen. Their chocolates are handmade according to traditional recipes and are renowned for their luscious richness and unforgettable silky taste.