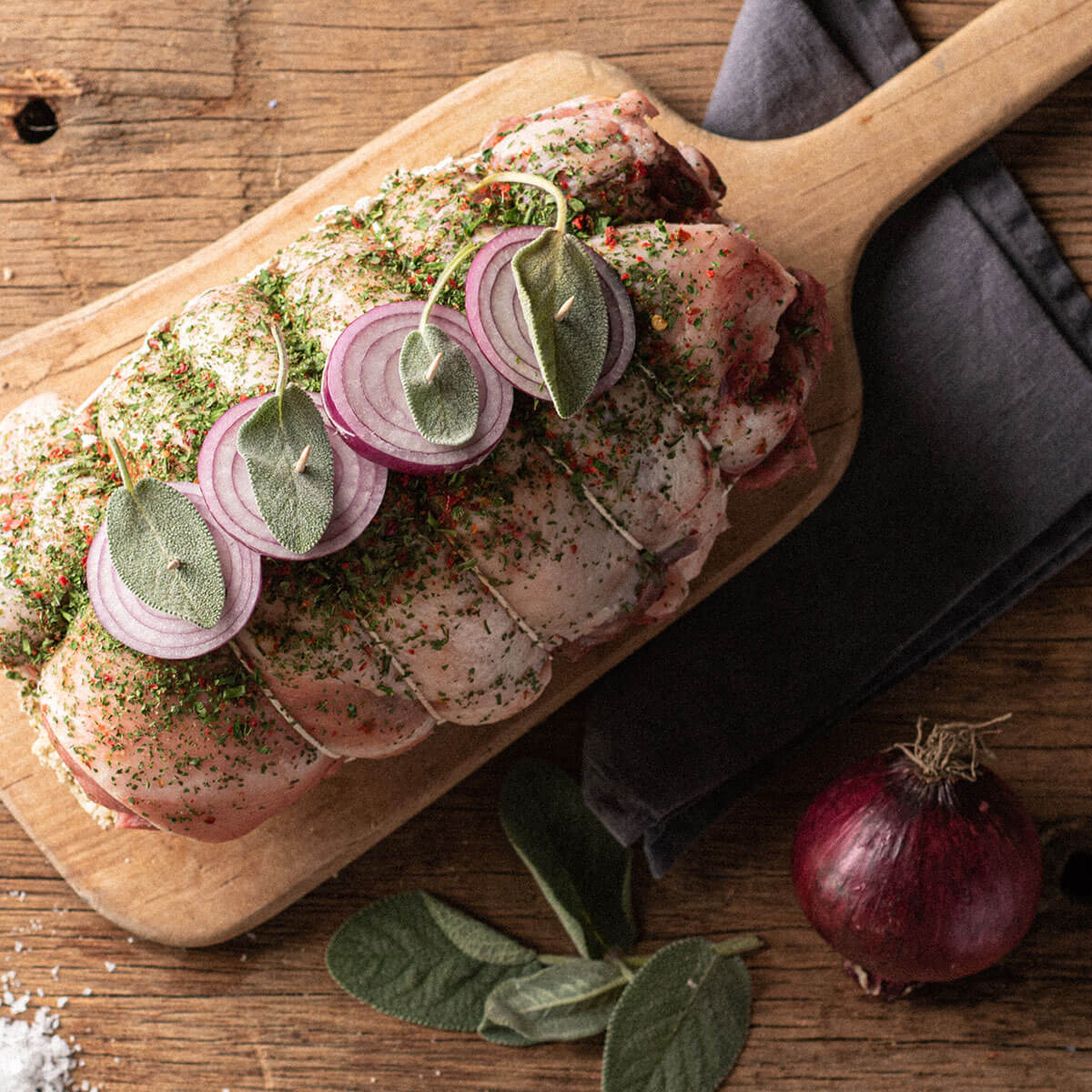 Shepherd's Roast
£44.80 each
Whole shoulder of lamb, skilfully boned, de-fatted, then rolled around a cylinder of our stuffing, which is blended with our traditional handmade sausage meat..  Easy to carve and delicious!
Shepherd's Roast with Parsley, Thyme & Lemon Stuffing (approx 2.8kg) £44.80
Shepherd's Roast with Wild Mushroom, Garlic & Herb Stuffing (approx 2.8kg) £44.80
Please choose your TYPE below in OPTIONS and then choose your QUANTITY.
Weights given are approximate finished weights.
COOKING INSTRUCTIONS:
Cover with tin foil and roast at 150 degrees for 2 and a 1/2 hours.  Remove the tin foil then increase the heat to 180 degrees for fifteen minutes.  Allow to rest for at least 10 minutes.