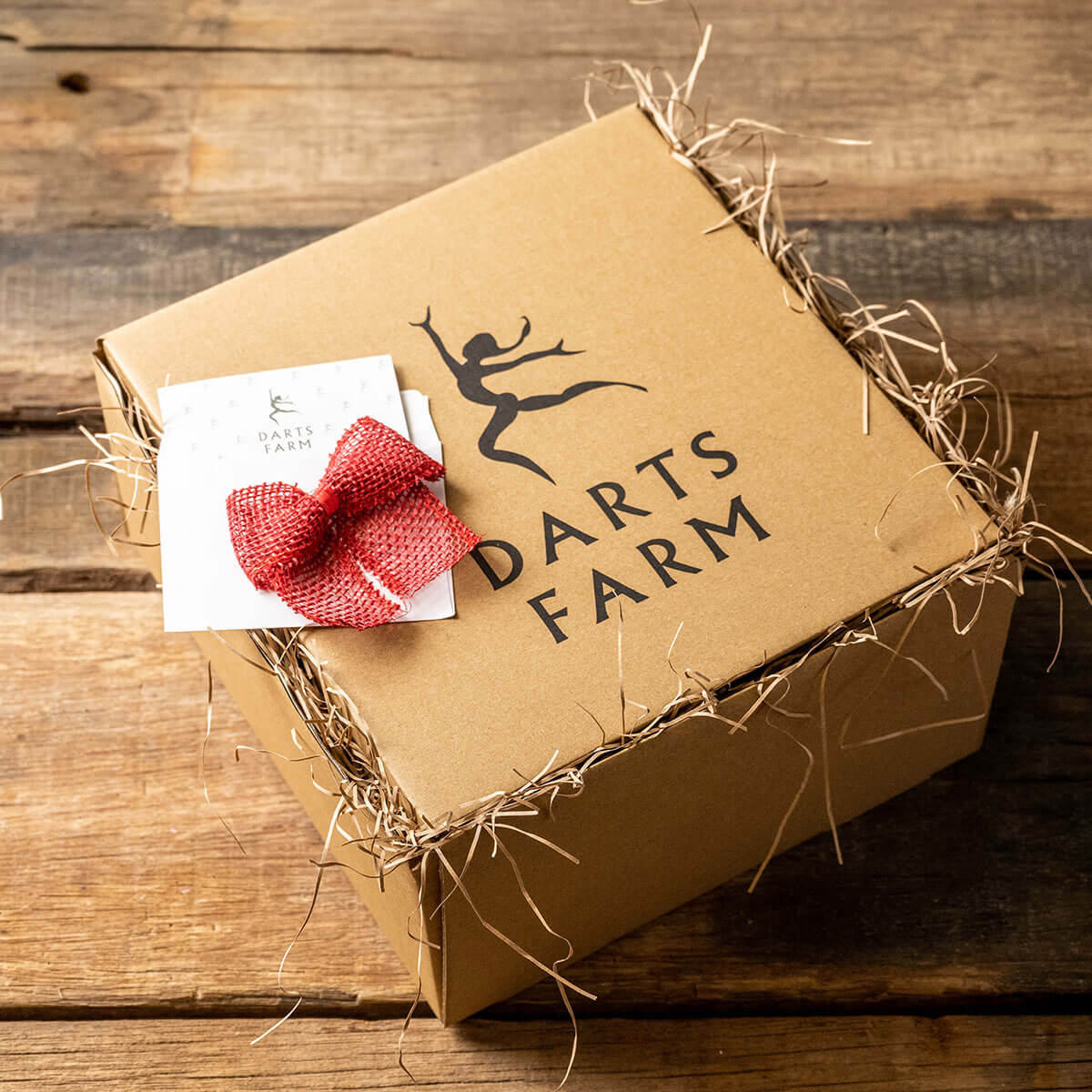 Quicke's Mature & Sandford Orchards Ice Cider Hamper
£57.00 each
You cannot beat the world-class combination of Quicke's Mature Cheddar and Sandford Orchards Ice Cider. This gift pack makes the perfect foodie present for a loved one... or a wonderful treat for yourself. 
Your hamper Includes...
Quicke's Mature Cheddar 200g
Sandford Orchard's Ice Cider 500ml 
Full Product Description
Quicke's Mature Cheddar 200g
If there's any cheese that truly represents the taste of Devon it's Quickes. The Quicke family have been stewards of 'Home Farm' in Crediton for almost 500 years, with Mary Quicke now holding the mantle and pioneering the way in farmhouse cheddar production. Mary's cheese is metaphorical of her ethos 'farm as if you're going to live forever', and with generations of experience and craftmanship behind her, she is able to capture the best expression of the grass, soil and seasons. Each day, once their unique herd of dairy cows have been milked, the cheese is 'started' with a live-culture that has remained unchanged for years and encompasses the biodiversity of the farm. A natural rennet is then added to separate the curds from the whey and the cheddaring process begins. The cheeses are then matured for up to two years in their 'Cathedral of Cheese', where they are carefully monitored and turned every 10 days. Our relationship with Quickes goes back to when Mary used to sell cheese to our mother, Enid, many decades ago! Pasteurised Cow's Milk & Natural Rennet
Sandford Orchard's Ice Cider 500ml
A small-batch cider, crafted using an 'icing' method; a method used widely in wine-making, and now introduced to cider from Sandford Orchards beautiful Devon orchards. During the specialist icing process, the cider apple juice becomes intensified, sweeter and richer. The powerful warmth and rich complexity perfectly match the floral bouquet and sweet apple finish.
Caring for & storing your cheese
Your cheese has been cut & wrapped to order
Keep wrapped in wax paper
Refrigerate on receipt
Best within 14 days
Delivery Information
Nationwide delivery:
Wednesday & Friday £7.95 UK Standard Delivery Charge (per order)
Excluding some post codes; Delivery | Darts Farm
Gift messages may be added at check-out
Collection from Darts Farm is free - choose Collection at checkout.
Sustainable Packaging
A

ll of our hampers are packed carefully with all products laid flat and covered in shredded paper. This is to ensure that they are equipped for transportation and arrive with you safely.
Woolcool liners
Non-toxic re-usable gel packs
Darts Farm branded recyclable cardboard box, made in the UK
More information here:

Sustainably Driven Hampers! | Darts Farm