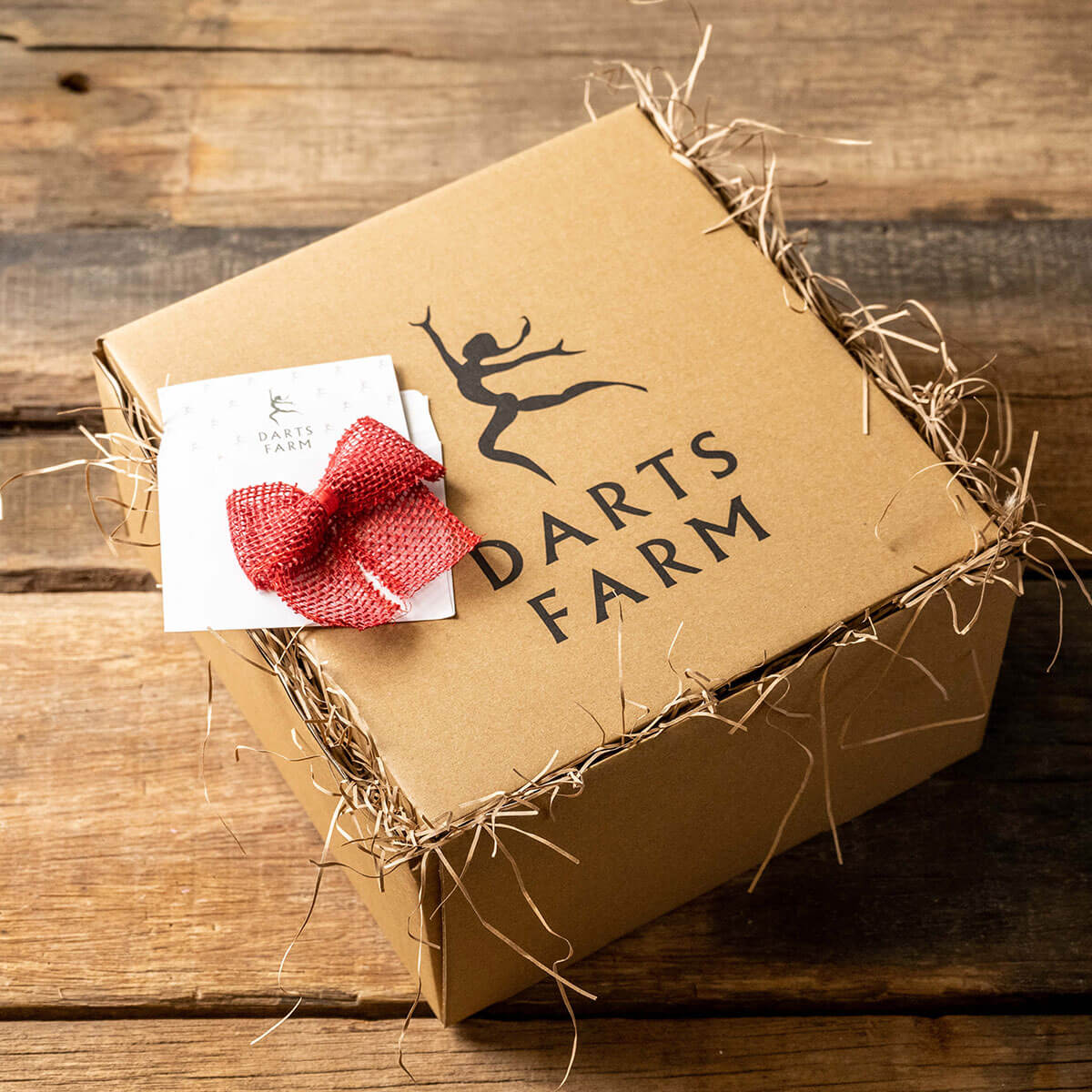 Nurture Nature Hamper
£59.00 each
For the wildlife and nature lover! This hamper is full of brilliant artisan products that will help you turn your garden into a hive for nature. 

Choose your gifts come in a beautiful Darts Farm wooden crate - perfect for using as a small planter in the garden!
Please note, all of our hampers are packed carefully with all products laid flat and covered in shredded paper. This is to ensure that they are equipped for transportation and arrive with you safely.
Read Full Product Information
Your hamper will include:
A Bee Block

Crafted in Cornwall, using 75% recycled material from the Cornish China clay industry, these Bee Bricks are designed to make more space for nature in your garden. Encourage pollinators & provide a safe nesting space for non-swarming solitary bees

The Bee Bar Grow Bar

Growbars are easy to grow and make no mess! Each one has an exciting collection of seeds, nestled in fertile coin bars which are 100% eco-friendly; even the film wrap is made from biodegradable sugar cane!

Jar of Darts Farm Honey 340g

Our beekeeper Phillip collects our raw honey straight from our hives on the farm, always ensuring an ample amount is left to support our busy bees. Our delicately flavoured honey is a sweet reminder of the hard work and passion that goes into preserving our beautiful landscape so please savour every last drop.

Bees & Butterflies Seeds Help provide an environment for our pollinators to flourish