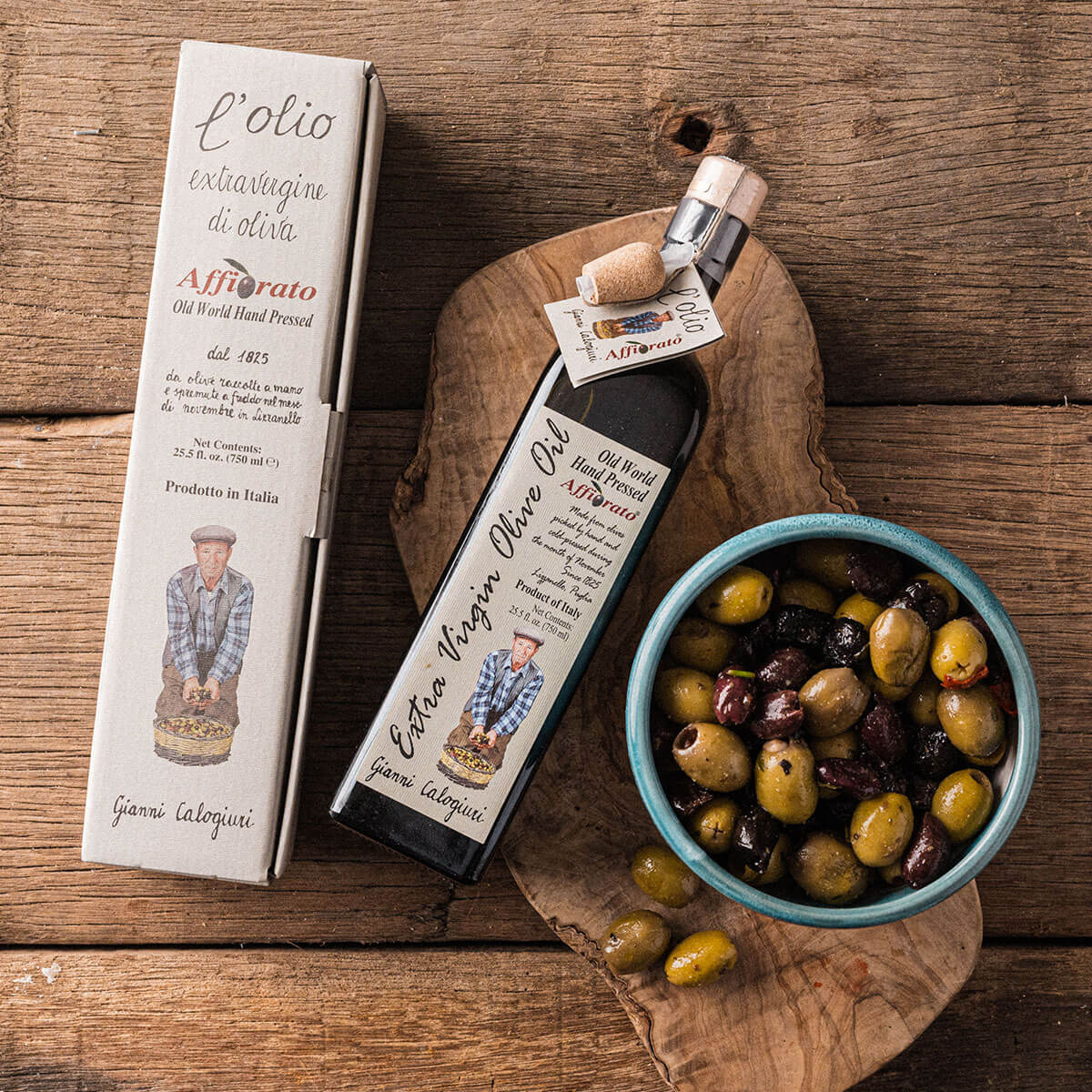 Gianni Calogiuri L'Olio Extra Virgin Olive Oil 750ml
£21.99 each
The Calogiuri family have been traditionally hand-crafting oil and vinegar in Puglia, Italy, for 6 generations. Today, they hand-craft their extra virgin olive oil using a rare traditional method called "affiorato"; Calogiuri are 1 of 3 artisans in the whole of Italy to still use this technique.
The oil is first cold-pressed immediately after harvesting the olives - which happens only once a year, in November - and then left to rise to the surface on its own. It is then hand-collected in jugs to be bottled. There's no extraction pressure and minimal harm to the delicate olives, giving the olive oil a dense, full-bodied texture and the full flavor of the original fruit.
This rich and dense Italian extra virgin olive oil is a true delight to the senses, adding texture and silky flavor to any recipe.