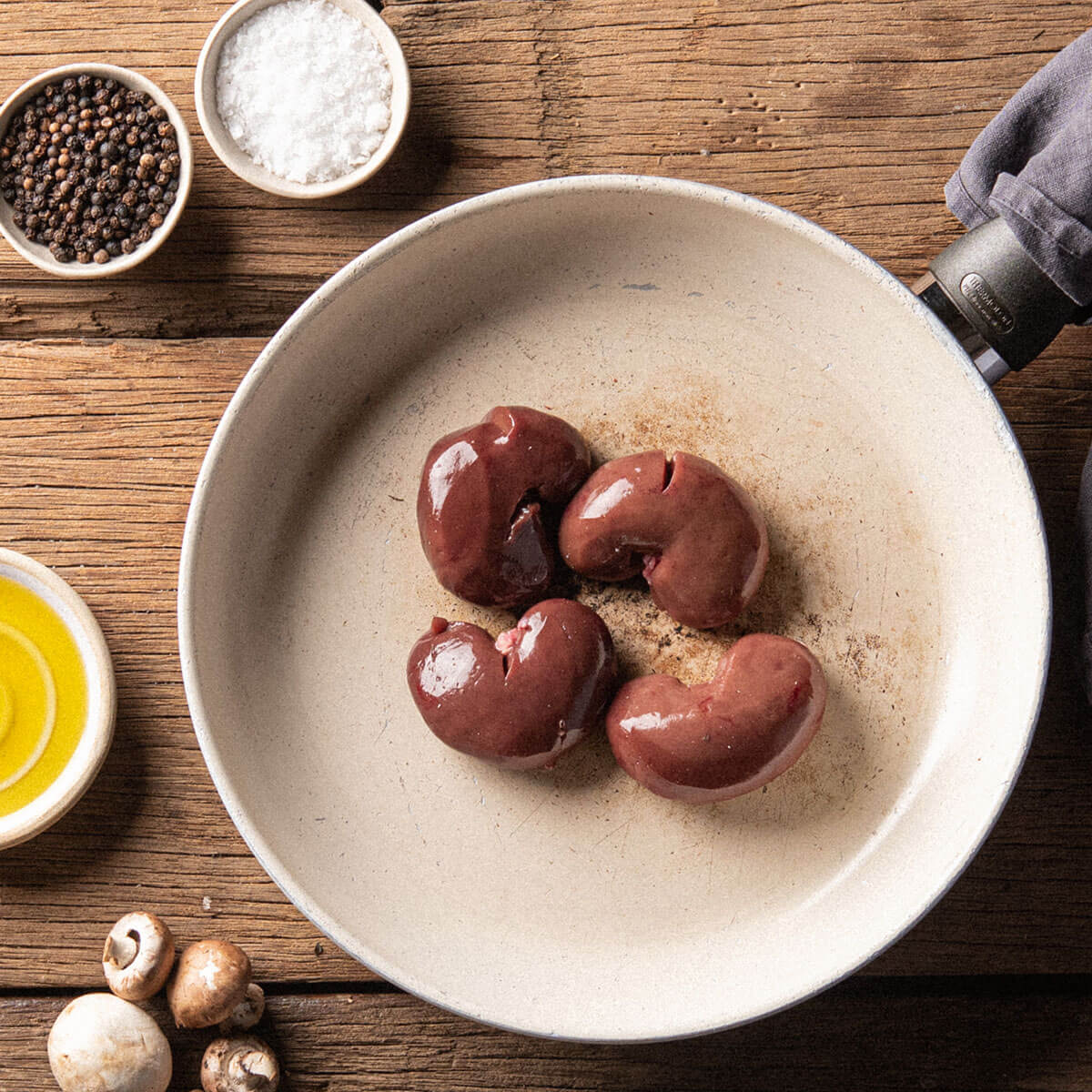 Lamb Kidneys
£4.30 each
Our Master Butchers use the whole carcass - delicate and tangy with a buttery soft texture, we recommend cooking lamb kidney quickly and serving tender and pink for a juicy and flavoursome bite.
Our lambs are hand selected by our Master Butchers, Philip and Alastair David, from Exeter Market and direct from local farms. We pride ourselves on providing our customers with the highest quality lamb.
Our lamb kidneys come in a pack of 4.