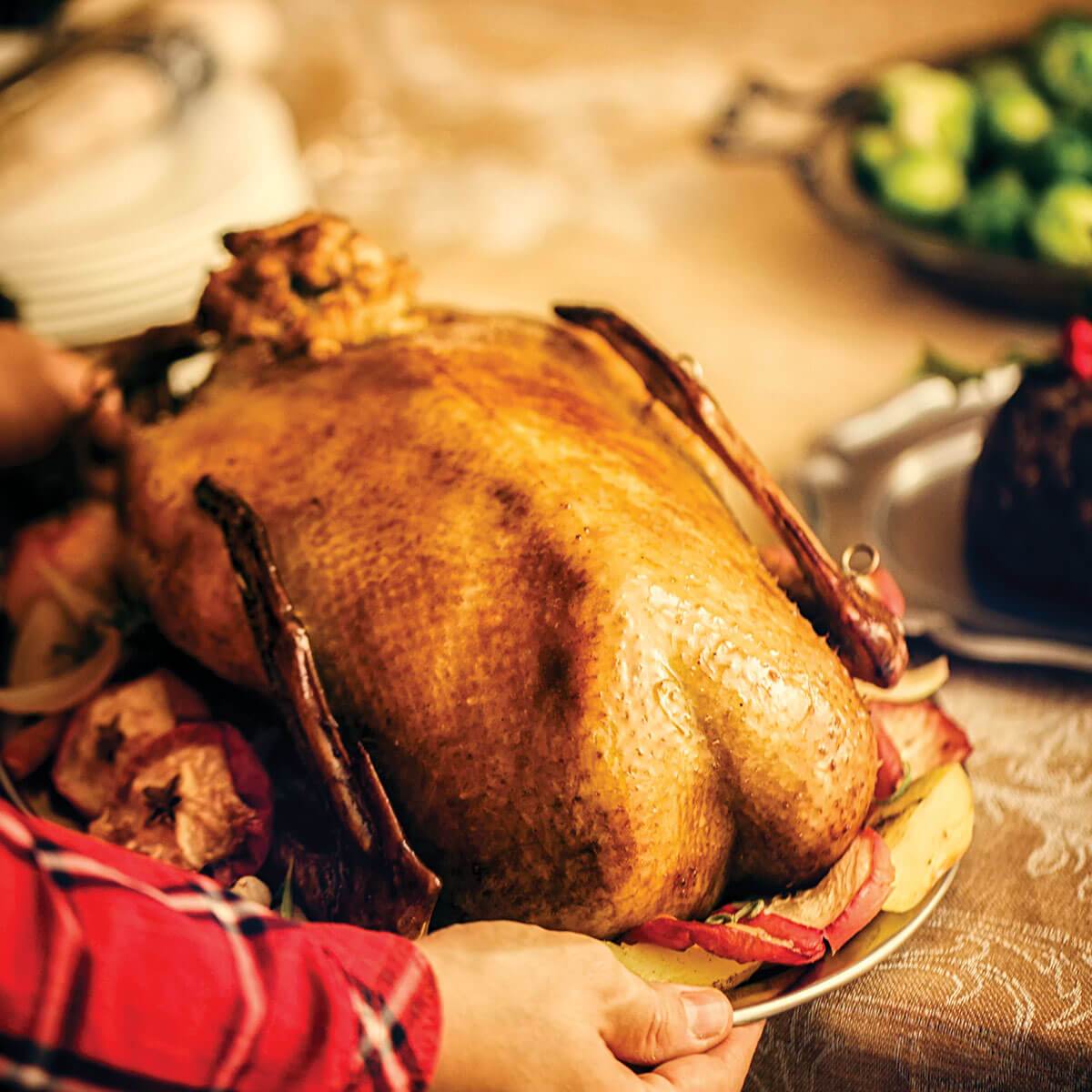 Free Range Whole Geese
£101.80 each
If you want a richer, more succulent bird than a turkey, then goose is the one to plump for! The higher quantity of fat under the skin renders down during cooking to keep the meat moist (and also provides an unbeatable cooking fat for delicious roasties!) 
We're proud to work with local farmers, who rear the most succulent,  flavoursome geese. We specially select our geese for a proper layer of fat under the skin to lock in the flavour and moisture when cooked.
Please note, our Christmas Geese will be available for delivery from Friday 15th December.
Click here for cooking instructions!
Free Range Goose 5kg (feeds 5-7) £101.80
Free Range Goose 5.5kg (feeds 6-8) £112
Free Range Goose 6kg (feeds 7-9) £122
Free Range Goose 6.5kg (8-10) £132.30
Free Range Goose 7kg (8-10) £142.50
Please choose your TYPE below in OPTIONS and then choose your QUANTITY.