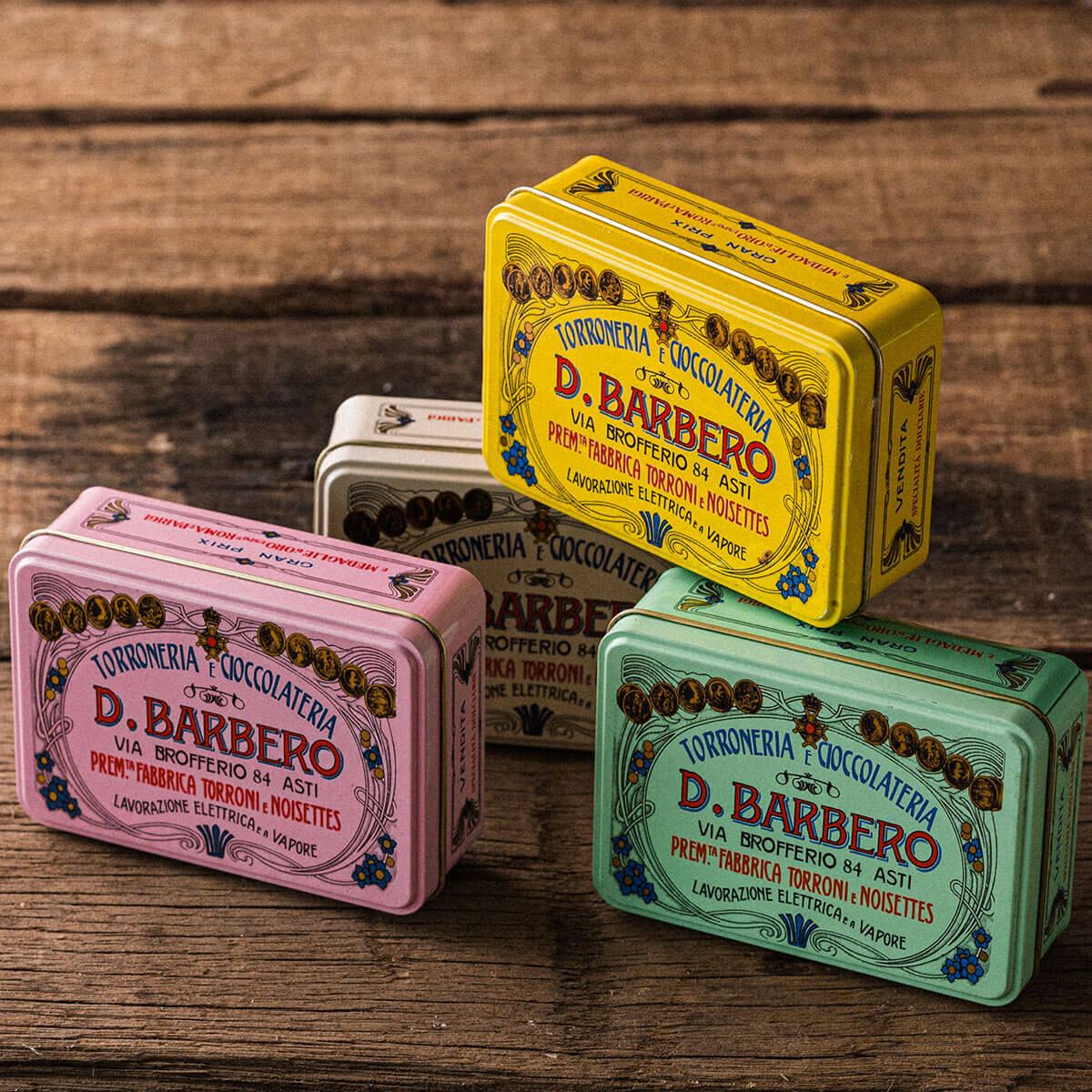 D.Barbero Nougat & Chocolate Tins
£9.99 each
For 5 generations, Davide Barbero's family have been crafting world class torrone (Italian nougat), chocolate and confectionary in the Piedmont region of Italy. 
Nougat
A true Italian treasure, their crumbly torrone (Italian nougat) is handcrafted by the family; following their traditional recipe, handed down the generations for over 150 years. Each piece of torrone is crafted by hand using egg whites, the finest Piedmont hazelnuts and local 'millefiori' honey; before being steamed for seven hours, then shaped, cut and cooled on marble tables.
The Green Tin, Nougat Covered in Chocolate £9.99
The Pink Tin, Crumbly Nougat £9.99
The White Tin, Sweet Truffles with Nougat £9.99
Chocolate
Rich and delicious, these filled chocolates are hand-crafted by chocolatiers who carefully select only the finest ingredients, meaning each bite is simply luxurious. From crunchy Nocciolini, a smooth dark chocolate and packed with the finest Piedmont hazelnuts and Limoncelli, oozing with a cream made with fresh Sorrento lemons, to Boero, a boozy delight filled with cherry liqueur.

The Yellow Tin, Mixed Chocolates £9.99