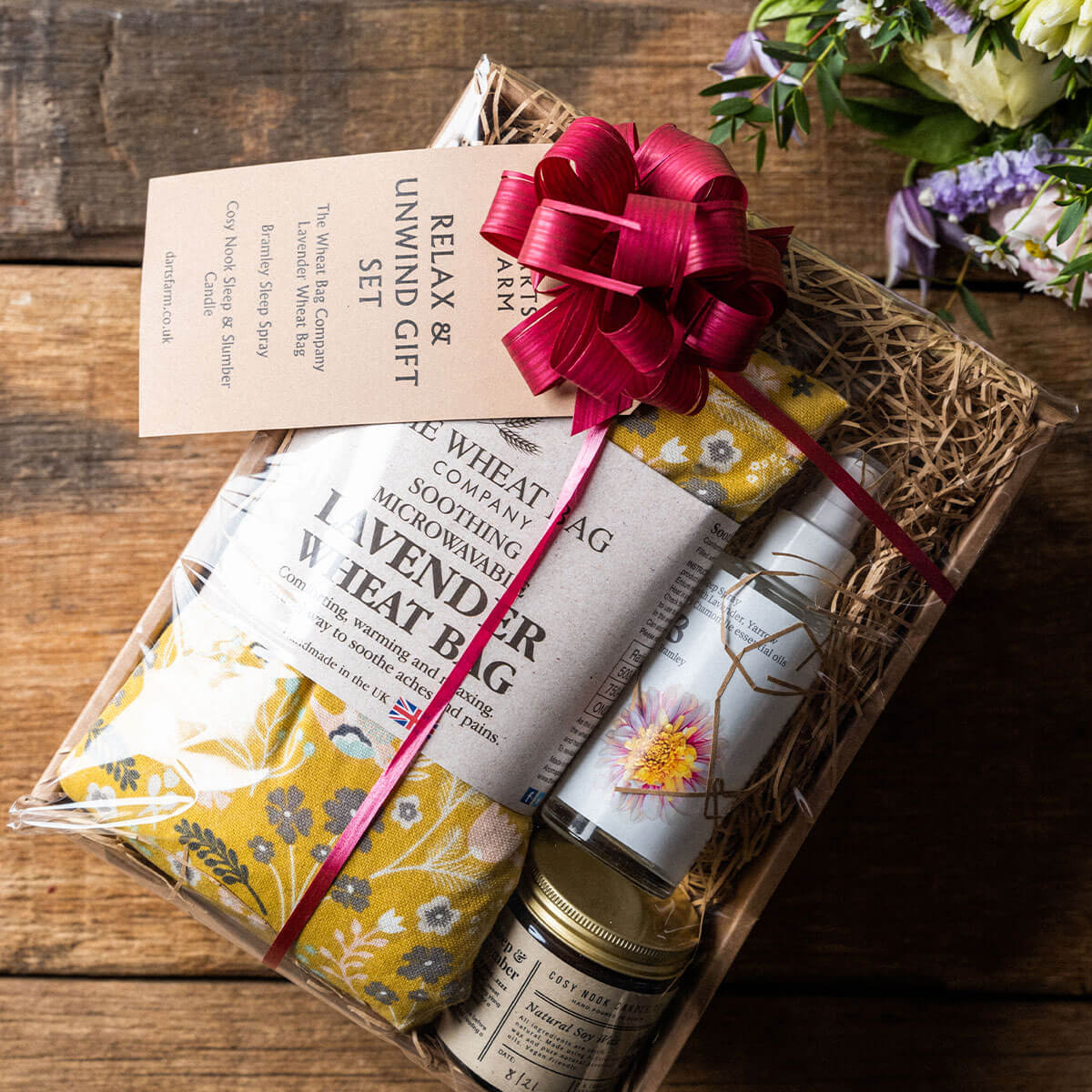 Relax & Unwind Hamper
£59.00 each
Full of naturally soothing oils & scents that promote calmness, relaxation & peel away anxiety, to ease you into a restful nights sleep. The perfect gift for someone special or a lovely treat for yourself.
Bramley's Lavender Sleep Spray - Crafted using a unique blend of apple seed oil, organic apple extract and 100% natural botanicals; not only does the range smell wonderful, each product has amazing therapeutic benefits. 
Cosy Nook Candle, Sleep & Slumber

 

-

 Hand-crafted by Pete and Sian in Thorverton, using 100% pure essential oils and soy wax; an environmentally friendly wax from a renewable resource! Each candle is individually hand poured into completely plastic free packaging, checked for smoothness and polished by hand. 
Microwavable Lavender Wheat Bag -  Each wheat bag is filled with cleaned English wheat and English lavender buds; they are perfect for when you're feeling cold, stressed or suffering from tense muscles and ache.