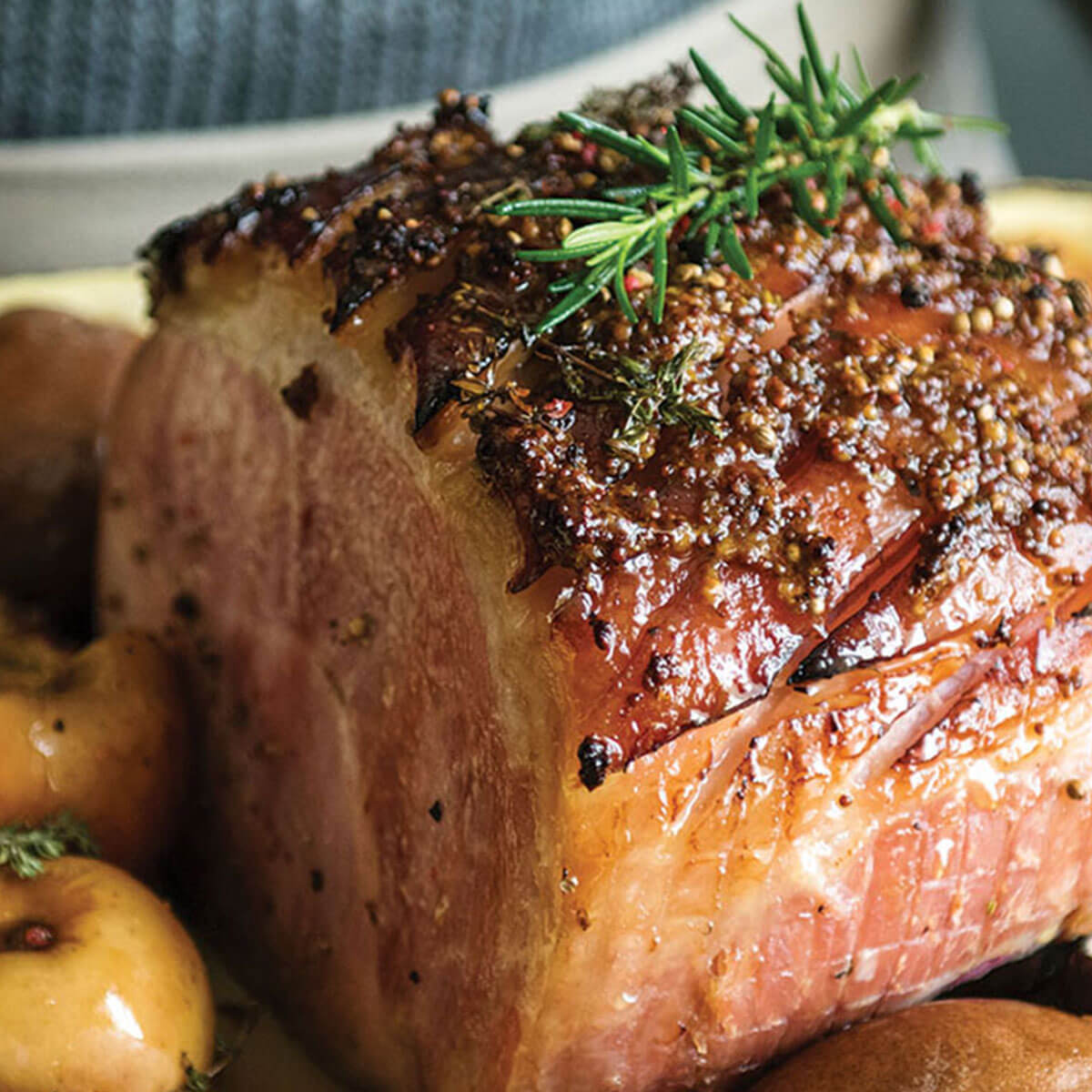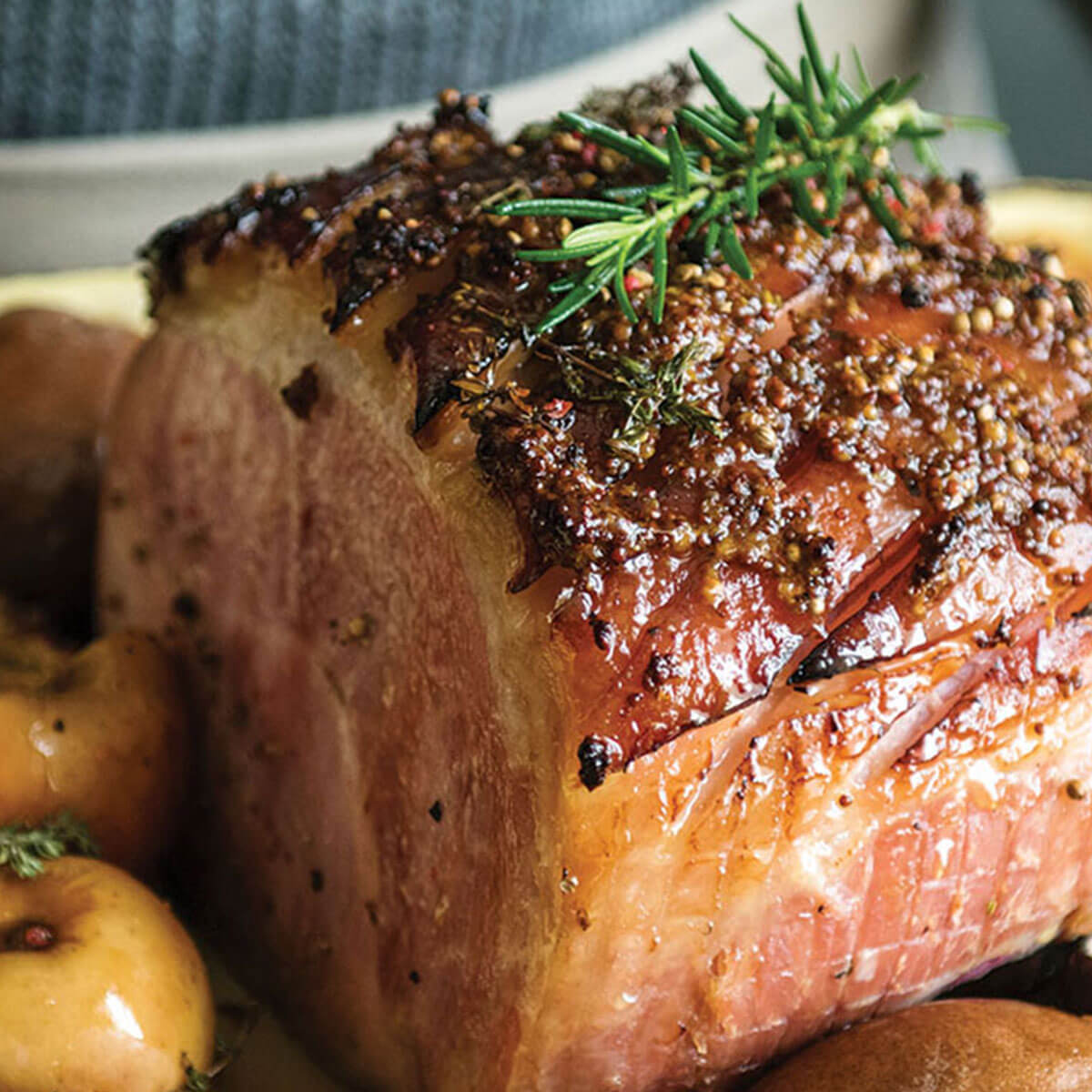 Cooked Ham
£23.50 each
Our Master Butcher's Gammon, cooked to perfection in our Kitchens for your home.  
*Please note; the picture shows our hams roasted in honey. This is not how they arrive.  
1.25kg Quarter Gammon Joint £23.5
2.5kg Half Gammon Joint £47
5kg Whole Gammon Joint £94
Please choose your GAMMON below in OPTIONS and then choose your QUANTITY.