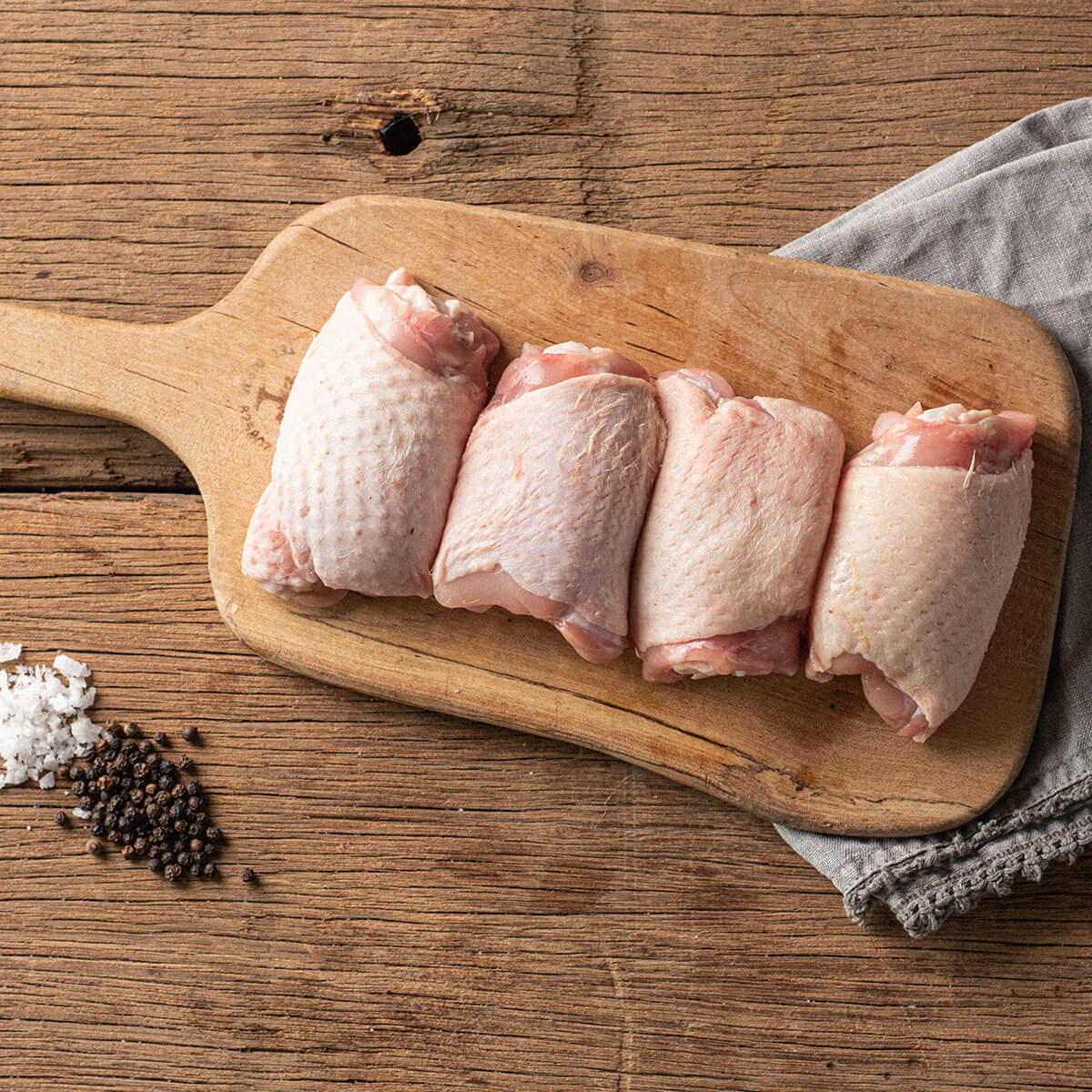 Free-Range Chicken Thighs
£6.90 each
Quite possibly the most flavoursome chicken cut due to having a slightly higher fat content than chicken breast, these juicy, these free range thighs are incredibly versatile, whether you fancy a quick summer salad or a hearty stew, curry or soup.
Peter and James of Creedy Carver at Merrifield Farm in Crediton have supplied us with free-range chicken and duck for over 15 years.

They share our passion and commitment to rearing birds to the highest standards of quality and animal welfare.
4 x Skin On with Bone £6.90
4 x Skinless & Boneless £6.90
Please choose your TYPE below in OPTIONS and then choose your QUANTITY.