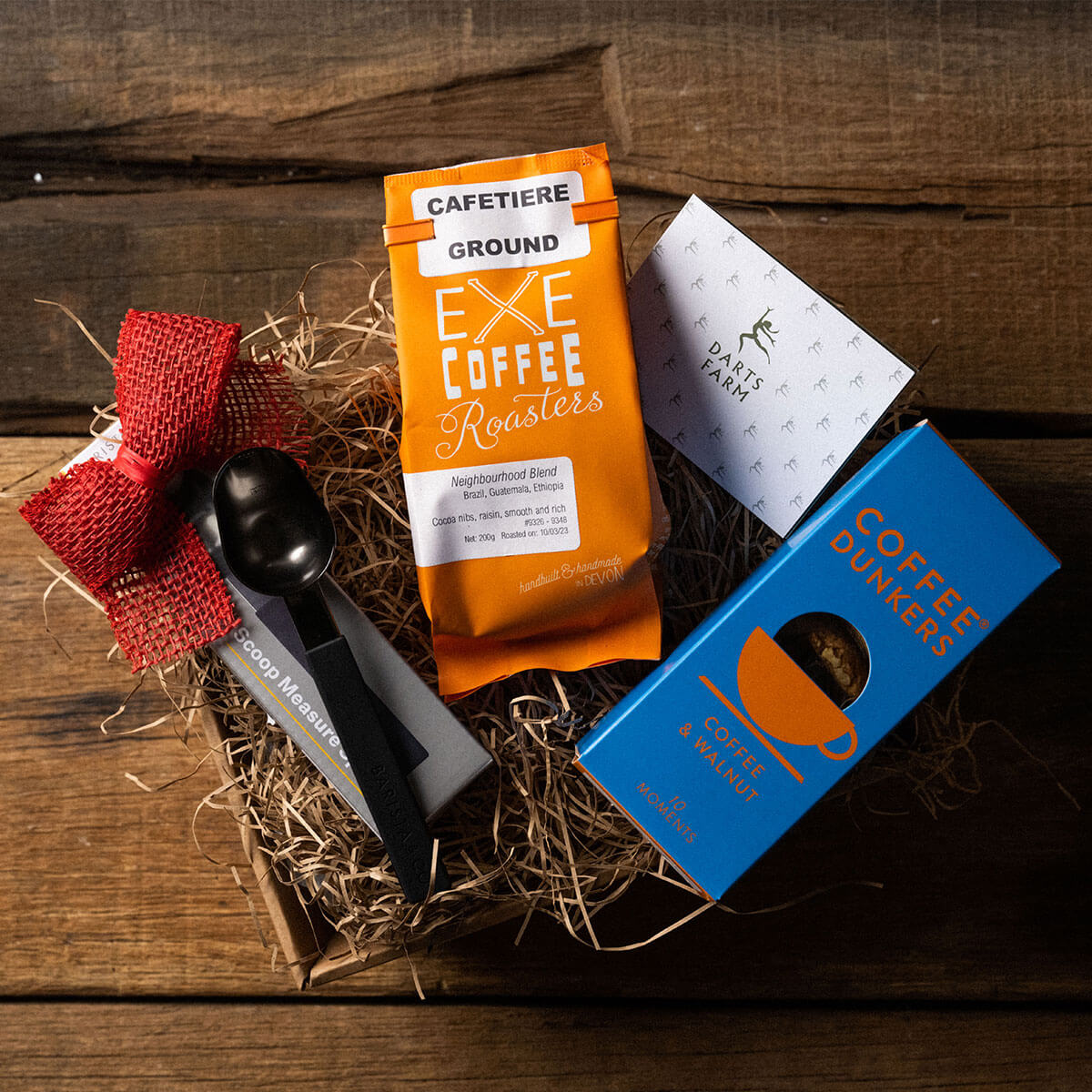 Coffee Lovers' Box
£25.00 each
Treat the coffee lover in your life to the delightful taste of a perfectly measured cup of Exe Coffee. This beautifully presented hamper is a wonderful gift for any occasion - delivered straight to the door!
Read Full Product Information
Exe Coffee Roasters Ground Coffee
Our friend Steve from Exe Coffee lightly roast 100 Arabica beans to retain maximum flavour and preserve the natural fruitiness of their carefully sourced beans. Using their custom built roaster, they are able to constantly monitor the temperature of the roast to achieve incredible flavours of biscotti, black cherry and dark chocolate.
Barista & Co Coffee Scoop
The perfect brewing companion for ground coffee, this carefully designed scoop ensures you get the weight exactly right for you're coffee ratios.
Coffee & Walnut 'Coffee Dunkers'
Crafted in small batches. Specifically made for Coffee Lovers that love to dunk!
10 Moments in every box to be enjoyed and shared.