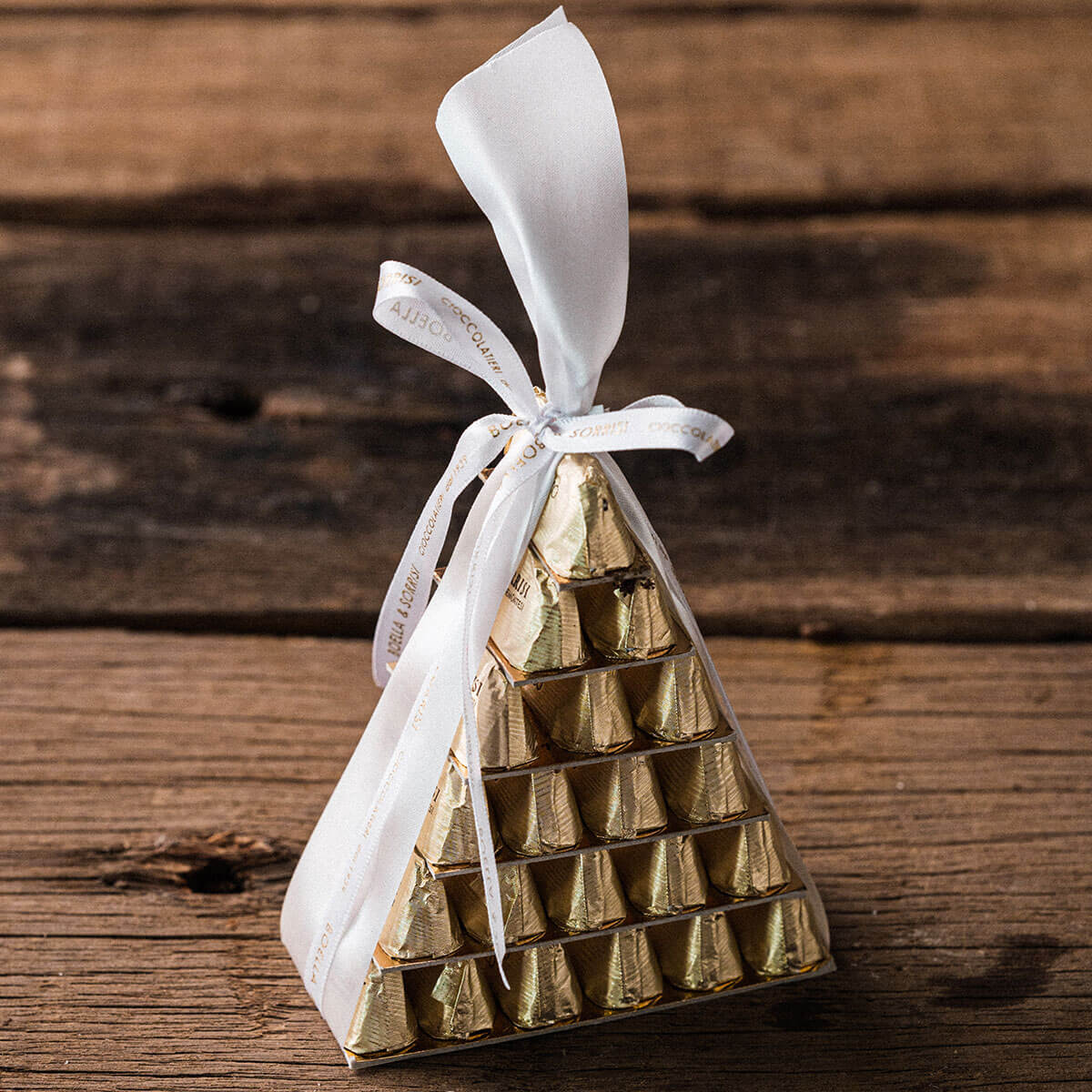 Boella & Sorrisi Gianduiotto Pyramid
£19.99 each
The gianduiotto is a traditional chocolate from Piedmont, in northern Italy.
A unique company since started in October 2014, as the result of marriage between two artisan families; Elena Boella and Stefano Silvola - the 'heirs' to a 150 year old family pastry shop and an 80 year old chocolate shop.
Today, Boella & Sorrisi handcraft chocolate, panettone and other delicacies using only single origin chocolate, the best raw materials and family traditions.